Traffic / Pedestrian Safety Meeting
​​
Hello Ward 4 Residents,
Save the date! Thursday, May 25th 2017 Ward 4 Traffic / Pedestrian Safety Meeting
As your Ward Councillor I am dedicated to keeping our streets safe for users of all modes of transportation. As such, I would like to invite you to the City of Calgary, and Calgary Police Service (CPS), annual Community Traffic/Pedestrian Safety meeting on:
Thursday, May 25th 2017 from 6 to 8 p.m.
Thorncliffe Greenview Community Association (5600, Centre Street North)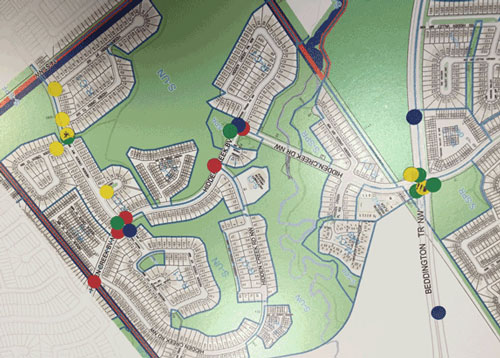 The meeting will give residents an opportunity to hear about the Calgary Safer Mobility Plan and learn how we are keeping Calgary's roads safe for all users. At this event residents will also be given the chance to voice their ongoing concerns.
As a 21 year veteran of the Calgary Police Service, traffic safety is of paramount concern to me. This issue also consistently appears as a top concern in citizen satisfaction surveys so I also know it is of great importance to you. That is why the Traffic Safety meeting is open to all Ward 4 residents and will be a forum that fosters discussion, raises awareness, and leads to real solutions.
CPS who utilizes both education and enforcement to ensure the safety of drivers and pedestrians, rely heavily on traffic safety requests, as a key indicator of where targeted enforcement and education are needed, to address traffic concerns. So, based on your feedback at this meeting, CPS will be able to conduct additional enforcement in our Ward and report-back their findings. The City's Transportation Department will then be able to research and recommend specific engineering measures that could be applied where issues other persist.
For more information about the sessions, visit Calgary.ca/trafficsafety.
Thank you,
Councillor Sean Chu
Categories: Community Traffic Solutions, Pedestrian Safety, Traffic, Traffic Calming, Transportation