As downtown office vacancy rates continue to rise, the impacts are far-reaching. As seen in examples across the globe, doing nothing to address the growing vacancy problem is the biggest risk to downtown vibrancy, Calgary's economic competitiveness, and the City's fiscal sustainability. To support downtown building owners exploring the conversion of vacant office space to other uses, The City created the Downtown Calgary Development Incentive Program through working in collaboration with industry experts including Calgary Economic Development's (CED) Real Estate Sector Advisory Committee (RESAC) and the Real Estate Working Group (REWG) to develop the Downtown Calgary Development Incentive Program for downtown office conversions. This initiative supports our downtown's economic recovery by expediting the elimination of unused office space downtown and the development of vibrant downtown residential neighbourhoods, while helping to support property values and has overall goals to increase overall economic activity in the Greater Downtown Plan Area by generating construction jobs and increasing downtown residential dwelling units to improve vibrancy.
The program offered a grant for office to residential conversions of $75 per square foot, based on the original gross building area of existing office space that will be converted. The first phase of the program opened for submissions from August to September 2021 and focused on office-to-residential conversion, with a priority placed on the Downtown Core, which currently has the greatest level of office vacancy in the greater downtown. On April 28, 2022, the City announced the initial three recipients in Ward 7 of funding through the Downtown Development Incentive Program. These three projects will be receiving $31.7 million from the $100 million fund approved by Council in 2021:
Palliser One (125 9 Avenue SE) – Aspen Properties - ~$15,000,000
Teck Place (205 9 Avenue SE) – Cidex Group of Companies - ~ $8,200,000
909 5 Avenue SW – Peoplefirst Developments - ~$8,500,000
These three projects alone are expected to remove ~422,000 square feet of office space from the market and create 417 residential units!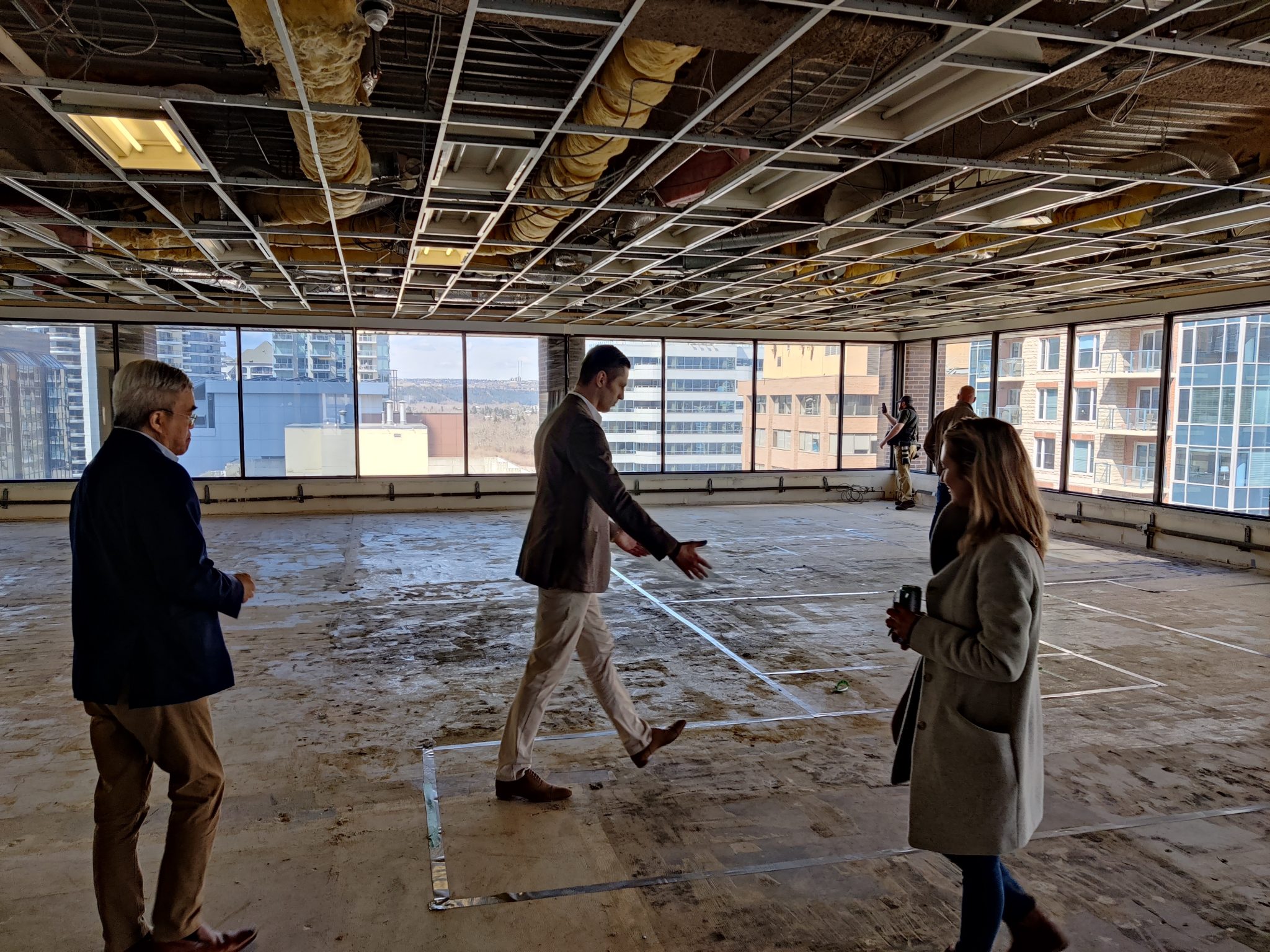 On Friday, April 29, 2022, the Ward 7 team helped to celebrate an important milestone at the Peoplefirst Developments project – which focuses on bringining more affordable housing to the downtown core. This team has committed to providing new residential suites at ten per cent less than the current market value and aims to partner with Calgary Women's Emergency Shelter, immigration assistance programs, and other programs to ensure units areavailable to those in need. We were pleased to hear that this building is intended to be pet-friendly as there is recognition of the need for affordable housing units that are inclusive of all family members and the lack of pet accessibility is a barrier for housing for some individuals. The 909 5 Avenue SW project is a conversion of ~104,000 square feet of office space, into a mixed-use residential tower. The final building will include approximately 112 pet-friendly apartments across eight floors.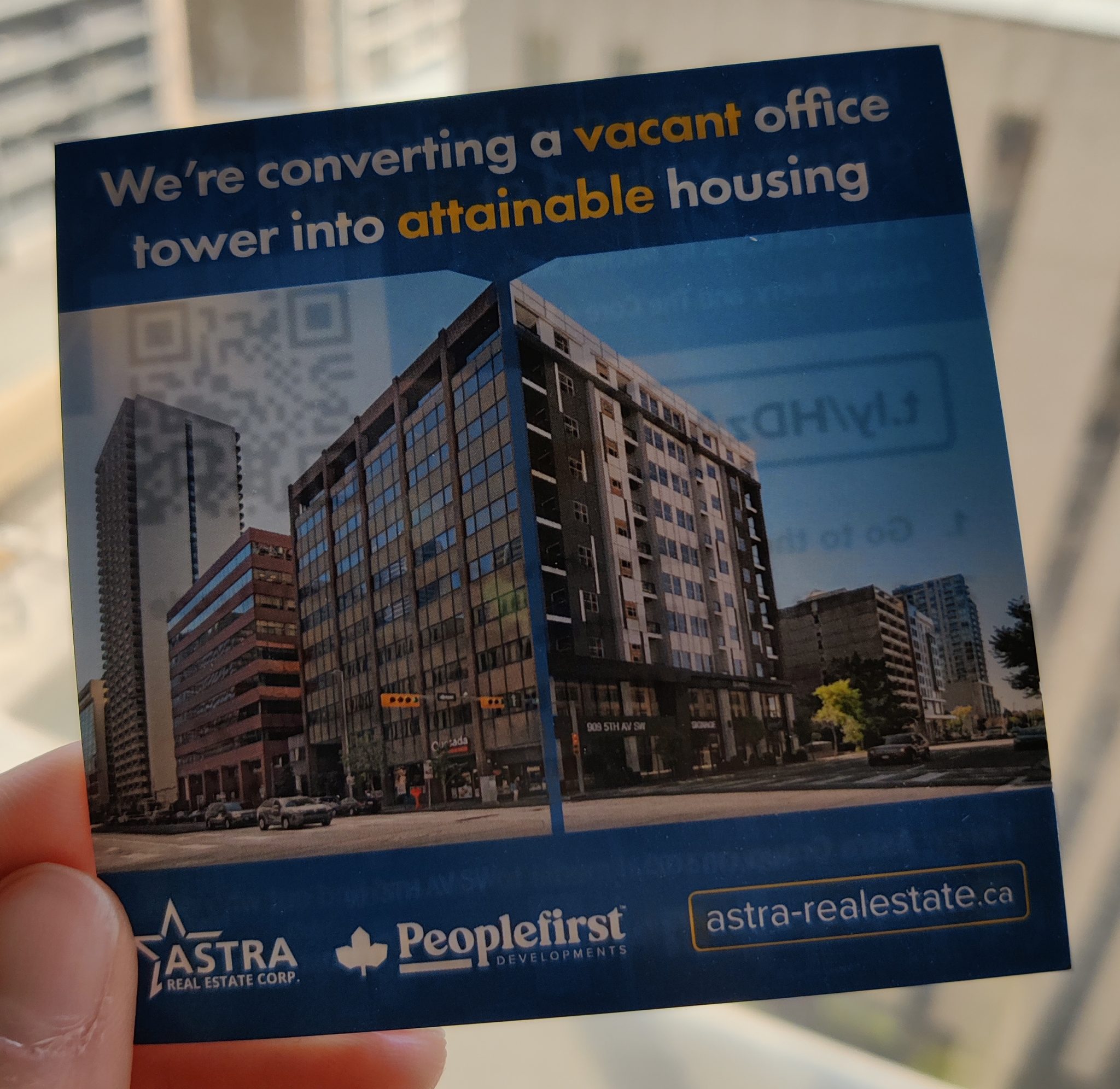 Categories: Updates, Ward 7, downtown