Living in Affordable Housing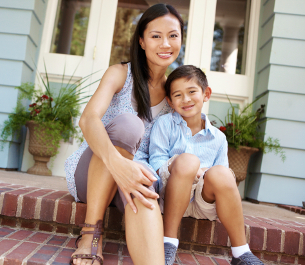 Calgary has more than 60 affordable housing partners working to provide safe and stable homes to individuals and families.
The largest property manager is Calgary Housing Company (CHC). CHC manages over 10,000 affordable housing units with more than 25,000 tenants living in a variety of mixed income housing options.
Once The City of Calgary completes construction on a new affordable housing development, the keys are handed over to CHC who works with residents and the community to create and maintain safe, secure and well-managed properties. CHC also connects residents living in affordable housing to support programs and resources offered by various agencies in Calgary.
Are you in need of affordable housing?
To learn more about eligibility requirements and how to apply for affordable housing, visit the Calgary Housing Company (CHC) website or email chcapplicant@calgary.ca.
You may also be interested in the Affordable Housing Guide.
Are you currently a Calgary Housing Company tenant or applicant?
If you're a current CHC tenant or applicant, you may be interested in RentSmart, a new program designed to help residents living in affordable housing understand their tenant rights and responsibilities and learn valuable information about managing finances. For more information on RentSmart, call 587-390-1314.
​​​