North Glenmore Park borders the north side of the Glenmore Reservoir and has a tennis court, pathways, playgrounds and many picnic areas.
Location: 7305 Crowchild Tr. S.W.
Area: 84 hectares
Park hours: 5 a.m. - 11 p.m.
Park features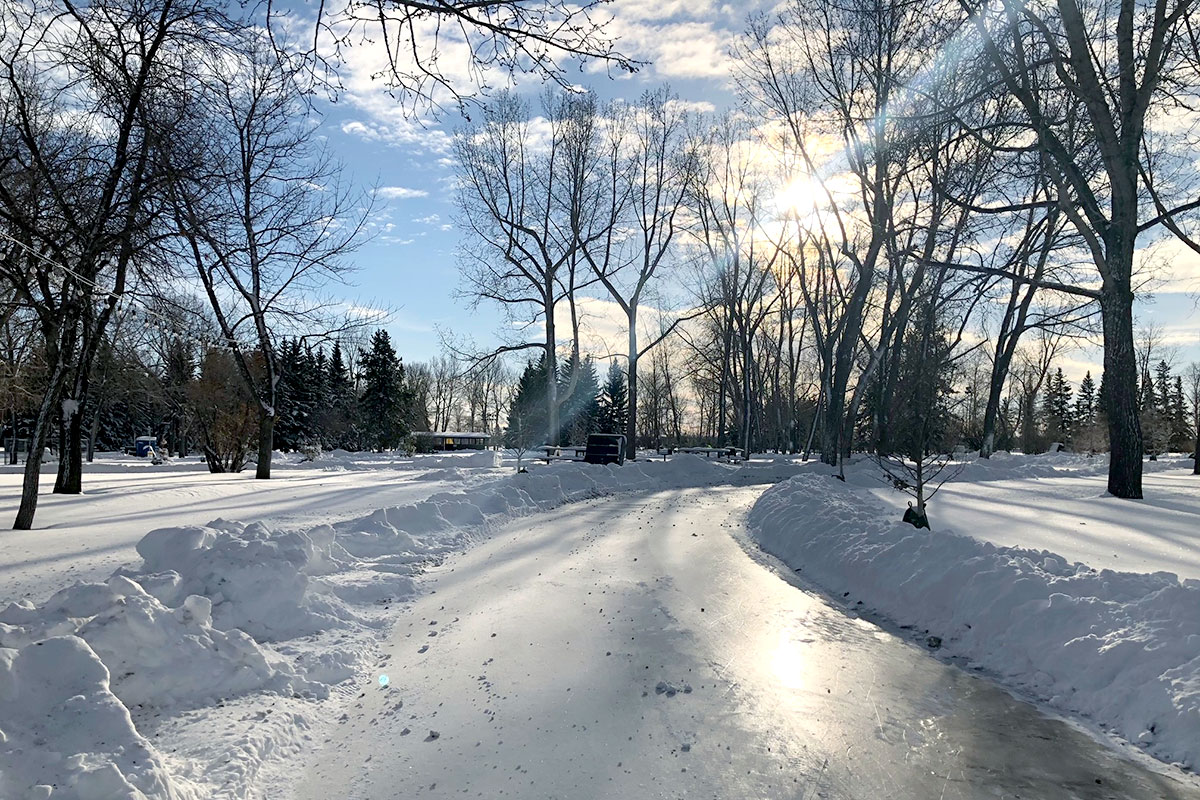 North Glenmore Ice Trail Pilot
A free and fun destination for Calgarians. Skate over 730 metres of connected track, through North Glenmore park, with an attached skating rink located in the centre. A free and fun destination for Calgarians. Trail and rink are located in the west side of the park. Helmets are strongly encouraged.

Skating hours: 11 a.m. - 10 p.m. daily
Rentals: Available
Benches, picnic sites and portable washrooms are available on site. 
Hockey sticks and nets, toboggans and sleds are not allowed on the ice.
Do not skate on storm ponds or on the Glenmore Reservoir. Ice in these areas is unstable and dangerous due to rapid changes in water depth.
See more about the new Ice Trails
Other features
Washrooms (seasonal)

Water fountains (seasonal)