Help your trees - residential tree care tips
Spring and summer tree care tips from our experts
How to check your trees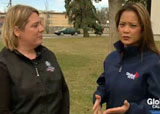 Jill-Anne Spence, Urban Forestry Lead here at The City of Calgary, spoke with Global Calgary about how to check your trees for damage after last fall's "Snowtember" snowstorm. Watch the video.
Venture into your yard & check the health of trees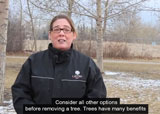 It's time to venture into your backyard and check your trees for damage that may still be there from the September snow storm last fall. Right now we estimate three quarters of the tree damage is located on private property. Read more and watch the video about caring for storm damaged trees.
Tree planting tips from our experts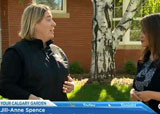 If you lost a tree in the snowstorm last September or are looking to plant another, here is what you need to know to plant your new tree. Read more and watch the Global TV interview.
Right tree, right location: selecting the best tree for your yard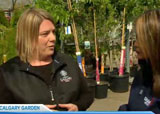 Our Urban Forestry Lead, Jill-Anne Spence, along with Kath Smyth, from the Calgary Horticultural Society, talks about the importance of tree and shrub selection with Global Calgary. To help you select and plant a healthy tree that is the "right tree for the right location" here are some of the tips they shared. Read more and watch the video.
How to plant a tree or shrub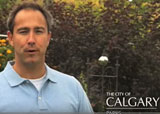 Prior to planting a new tree, be sure you have had all underground utilities located, and always remember to call or click before you dig. Next, follow these steps to ensure a successful planting. Read more and watch the video.
Protecting your trees from pests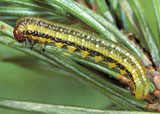 Damage or strees caused by the September snowstorm may make your trees more susceptible to disease or insects. Read more and watch the video.
Recognizing tree health risks
Trees are critical to preserving and protecting the natural environment. They improve air quality, help retain storm water, provide homes and food for a variety of wildlife, and save energy. And, of course, they help make Calgary the beautiful city it is. Read more and watch the video.
Do your trees need mulching? Find out here!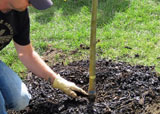 You might be out working in your yard but something that is often overlooked is mulching trees. All trees can benefit from mulch. It provides numerous benefits, including improving overall tree health by providing needed nutrients and reducing moisture loss. Read more and check out our Mulching Do's and Don'ts.
How to avoid tree damage during construction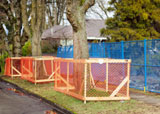 Planning a construction or home renovation project? Don't forget to protect your trees. Protecting your trees is an investment as a healthy tree increases in value with age. We recently chatted with Global TV to share some of the following tips and tricks on how to properly protect your tree during construction. Read more and watch the Global TV interview.
Fall and winter tree care tips from our experts
Winter pruning tips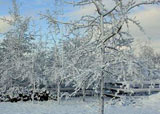 Did you know winter is a good time to prune your trees? Winter pruning promotes fast regrowth and healing of the pruning wounds in the spring and without leaves, a tree's natural shape is much more visible, allowing you to see the branches that could be pruned. Read more.
Tree safety tips for the holiday season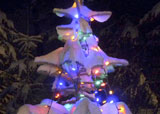 Lighting up your trees for the holidays? Our ReTree YYC blog has tips to help you stay safe and keep your trees healthy this holiday season. Read more.
Four tips for winter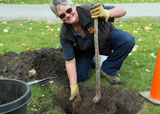 As you prepare for winter, remember your trees need help too. Four tips from ReTree YYC to help you prepare your trees for winter. Read more.
Bronze Leaf Disease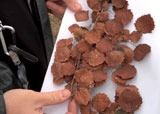 Do you have poplar or aspen trees in your yard? When you are picking up your leaves, be on the lookout for bronze leaf disease. Read more and watch the video.
Prune your elm trees between October 1 and March 31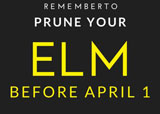 Did you know you can only prune elm trees between October and March? A provincial pruning ban exists between April 1 and September 30 to discourage pruning elm trees at the wrong time. Read more.
How to prepare your trees for winter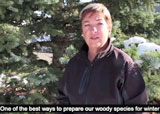 Tips on how to prepare your trees for winter and give them some extra protection to ensure they fare well. Read more and watch the video.
​​​​​​​​​​​​​​​​​