​

Ultimate Frisbee, soccer, tennis courts, little league baseball and track and field facilities make Foothills Athletic Park an absolute sport hotspot in Northwest Calgary. Nestled between Foothills Aquatic Centre and Father David Bauer and Norma Bush Arenas to the north, and McMahon Stadium to the south, Foothills Athletic Park offers 4 sport fields, 1 little league ball diamond, tennis courts, a 'Class A' 400 meter track and field facility and Foothills Stadium.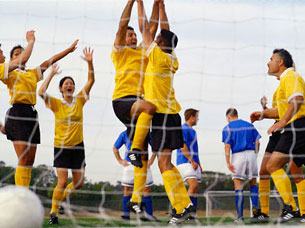 Foothills Track drop-in hours
Foothills track is open for free drop-in public use from May 1 - September 30.
Day
Time

Day:

Mon - Fri

Time:

8 - 10 a.m. / noon - 3 p.m.*

Day:

Sat - Sun

Time:

8 - 10 a.m. / 2 - 4 p.m.*

Day:

* Unless otherwise booked - check calgary.ca/liveandplay for availability
NOTE: Any track or field users that require equipment and/or exclusive use of the track will need to book the track (booking information). Tracks can also be booked over the phone at 403-268-3800 (option #2).
A track practice includes the following track equipment: hurdles and starting blocks. Alternative equipment arrangements can be made through the Calgary Track Council. All track meet bookings require an application.

Features and amenities
Foothills Athletic Park layout
Three regulation soccer fields
One regulation soccer field with lights
Little League baseball diamond with 210' fence
Running track 400m
Long jump pits
Pole vault
Discus
Javelin
Shotput
Washroom facilities
Eight outdoor public tennis courts
Parking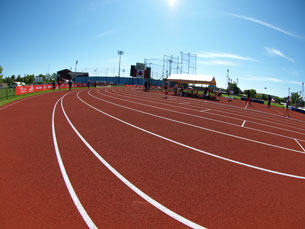 Foothills Track & Field users be advised that parking around Foothills is monitored and may require payment. Please observe all posted parking rules and restrictions. This track meets the IAAF Rule 140 technical requirements. ​​​​​​​​​​