Project update - April 2021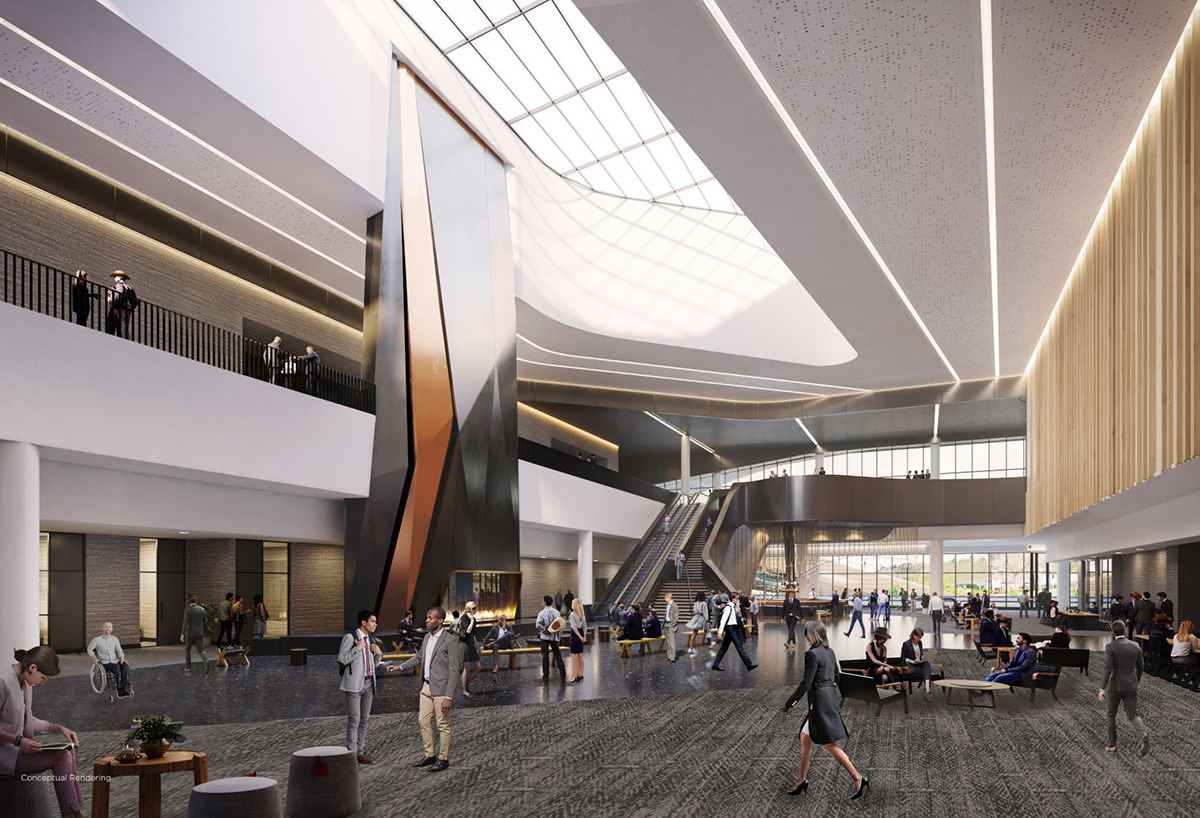 The Project
The BMO Centre expansion will double in size to become Western Canada's largest facility with new spaces for conferences, meetings, exhibitions and consumer trade shows. At over one million square feet when complete, the modernized facility will provide the opportunity to host large national and international events.
Located on Stampede Park, the expanded BMO Convention Centre is key component of the Rivers District Master Plan. It is an investment in Calgary's envisioned Culture + Entertainment District, serving as an anchor to attract private investment and new local business to the area.
Calgary Municipal Land Corporation (CMLC), a wholly owned subsidiary of The City of Calgary and steward of the Rivers District Master Plan, is serving as Development Manager for the BMO Centre expansion on behalf of the project partners: The City of Calgary and Calgary Stampede. 
The expansion of the BMO Convention Centre is estimated at $500 million. It is funded through equal contributions from the Government of Canada, Government of Alberta and The City of Calgary.
The BMO Centre has been Calgary's premier venue for consumer and trade shows, special events, meetings and conferences since its opening in 1982. The venue has undergone two major expansions since its opening, in 2000 and again in 2009. It currently consists of 285,000 sq. ft. of rentable exhibition halls, meeting rooms and a ballroom.