Park n' Play / Stay n' Play
Benefits of Park n' Play / Stay n' Play
---
These safe, supervised programs help children make new friends in a play-based learning environment. Games and activities are designed to encourage youth on their path to healthy and active lifestyles.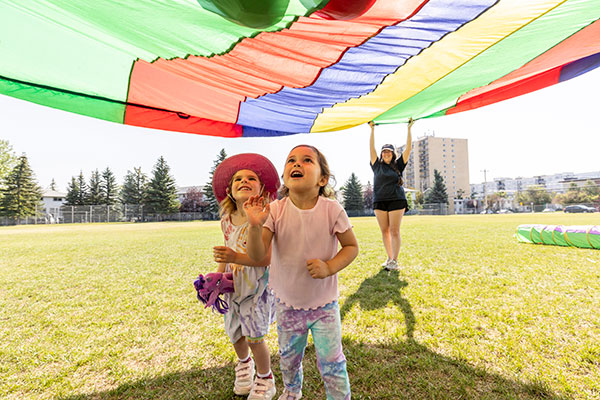 Park n' Play

A drop off program for children ages 6-12 where play, learning, and new friends come together in a supervised setting.

All participants MUST be the appropriate age by the first day of program. Guardians are required to fill out a form for the participant at each location.

Ages: 6 - 12 years

Stay n' Play

In this program, children must be accompanied by an adult. Its a great opportunity for parents and their children to make new friends and stay active.

All participants MUST be the appropriate age by the first day of program.

Ages: 3 - 5 years + Adult
Parents/guardians will be asked to pick up their child(ren) with short notice in the event of inclement weather (lightning, heavy rain, high winds, etc.), poor air quality or extreme temperatures.

About our Park n' Play / Stay n' Play leaders
---
Staff are selected based on experience, ability to relate to children, and leadership skills All staff receive training and certification in Standard First Aid and CPR as well as High Five principles of Healthy Child Development.
We set program ratios of staff to participants so that we can ensure a safe and quality experience for everyone.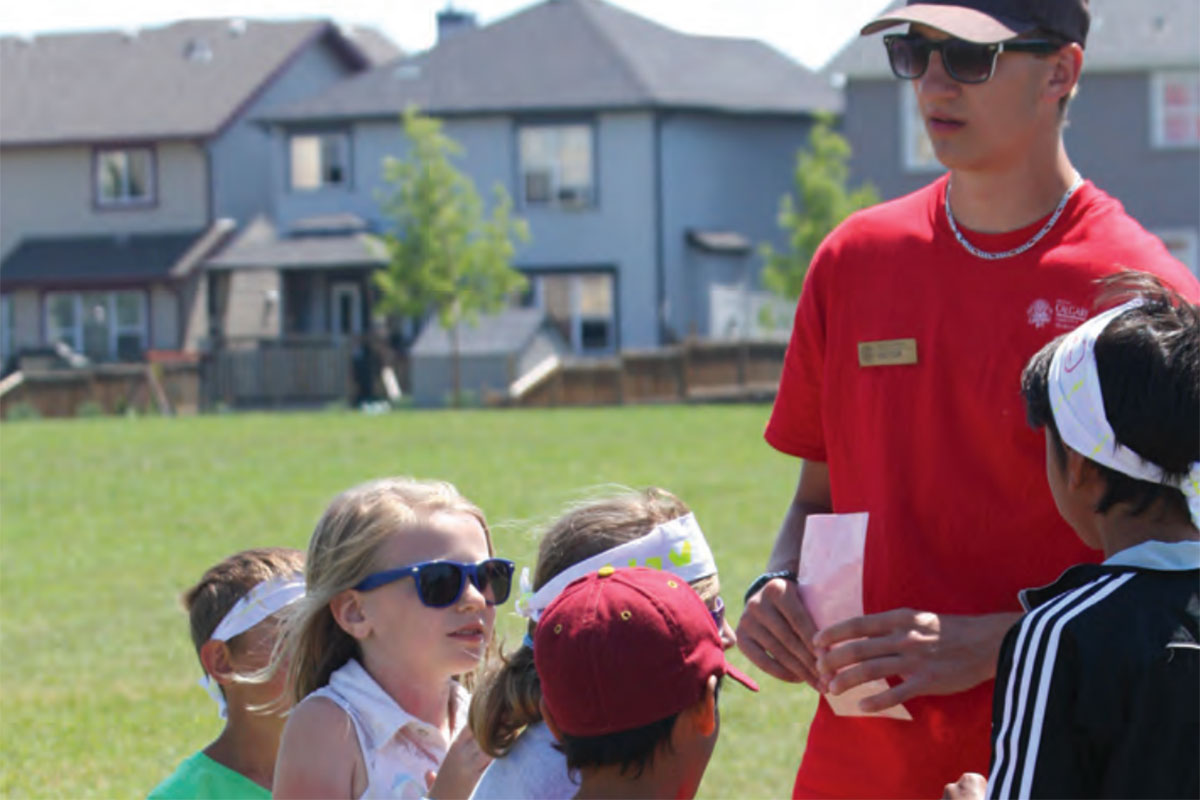 What is Park n' Play / Stay n' Play like?
---
We offer a variety of programs with different activities including ​crafts, games, and active play. 
Park n' Play and Stay n' Play are outdoor programs that occur in community greenspaces and parks. Some sites include outdoor water play areas. The outdoor water play area may include hoses, sprinklers, and various water toys.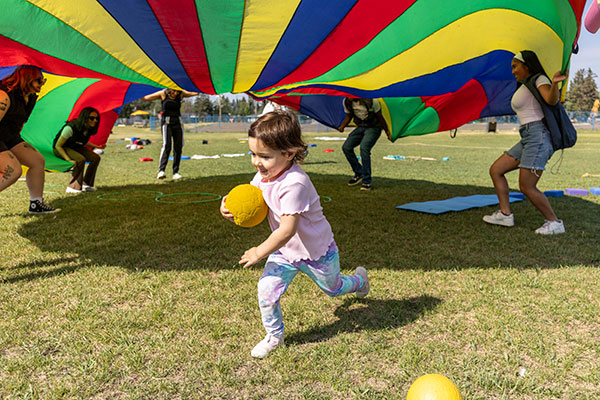 Please send your child(ren) with a manageable labelled backpack containing all the items listed below. Please label ALL belongings

Plastic or metal water bottles that can be refilled easily.
A healthy bag lunch (if attending Park n' Play) and a snack for the afternoon (all programs). Avoid peanut or nut products.
Any necessary medical equipment, such as an epi-pen.​
Sunscreen and insect repellent (apply to your child before drop-off. leaders cannot provide or apply these products to your children)
Hat
Weather appropriate clothing
Proper Footwear (running shoes recommended)
If your child(ren) requires medication, please administer outside program hours if possible. If your child must take medication during program hours, the parent/guardian must notify the program supervisor and complete a Medication Permission Form. This form can be obtained from program staff.

Medications MUST be brought daily, in their original container, with a label indicating the type of medication, dosage, participant's name, physician's name, and any instructions staff may need to be aware of. Asthma inhalers and Epi-pens must always be carried by the participant in a safe and secure manner.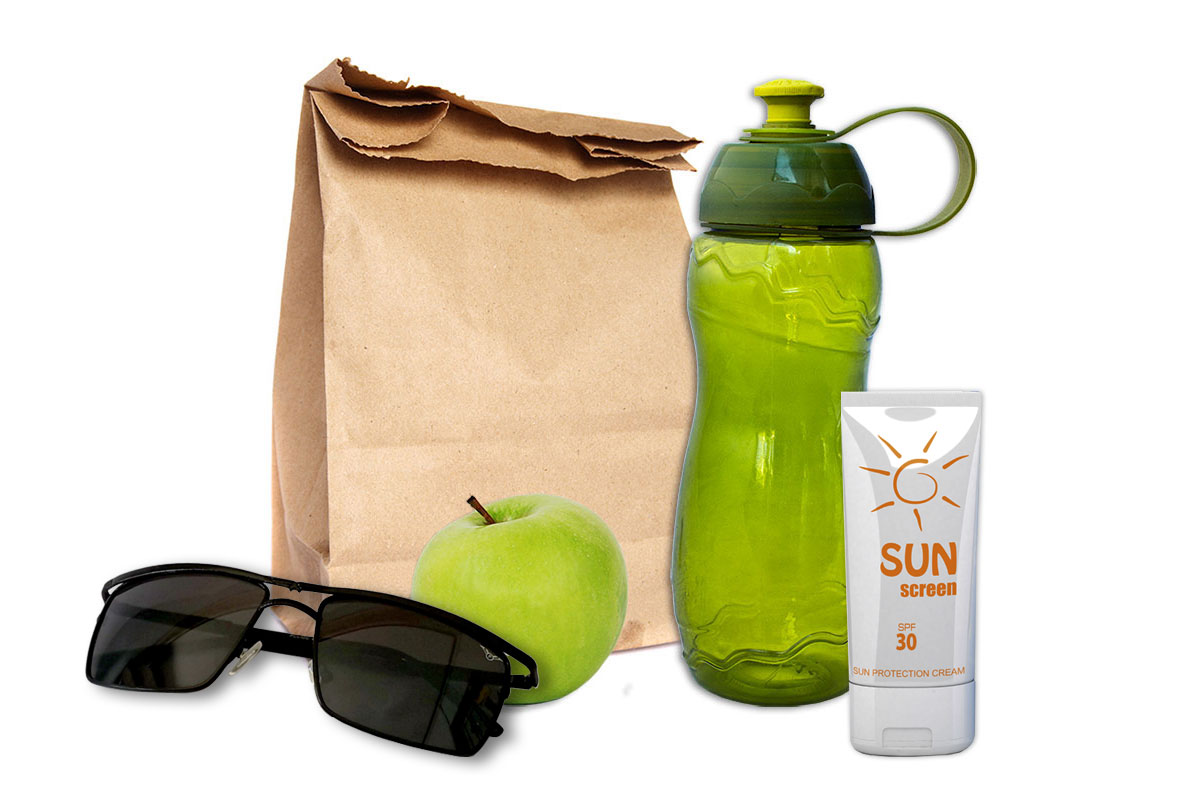 Inclusion for campers of all abilities
---
For your child to have their best day camp experience, please tell us of any needs that could impact their participation when you register. If your child requires more support than we can provide a day camp supervisor will request you, the parent/guardian, to provide a support worker/aide to attend camp with your child.