Landfill and Waste Management Facilities Setbacks
The City approved a Waste Management Facilities: Setback Variance Protocol to guide the review and processing of applications that propose restricted uses within legislated setbacks from waste management facilities. Restricted uses include schools, hospitals, food establishments and residences. This protocol establishes a framework for interpreting and applying the setback variance provisions of Section 13 of the Province of Alberta Subdivision and Development Regulation (AR43/2002). The intent is to create more efficient application processing, consistent decision making and greater transparency for City staff, land owners and applicants.
Restricted uses may be approved within a setback if a variance, or exception, is supported by The City of Calgary and the Province of Alberta.
The map below shows the legislated setbacks from City of Calgary landfills. Note: Setbacks also apply to privately owned landfills and other City and privately owned hazardous waste management facilities.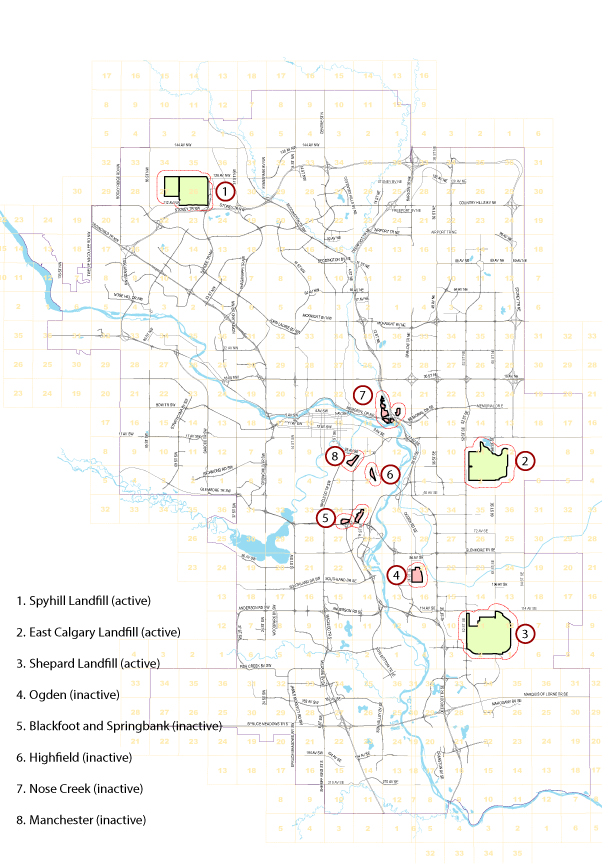 Detailed maps of landfills marked on the map
​
​​​ ​​​​​​​​​​​​​​​​