Centre City Safety Impact Team
Overview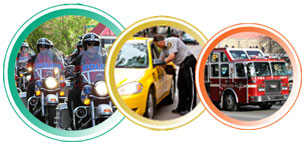 A strong healthy city requires a strong healthy core. Increased density and livability will result in more people living and working in our Centre City, which in turn increases safety and quality of life, thereby attracting more people and increasing vibrancy.
The Centre City Safety Impact team is a working committee consisting of Calgary Police Service, Calgary Fire Department, Alberta Health Services, Animal & Bylaw Services, Calgary Transit Safety & Security, Calgary Parking Authority, Alberta Gaming & Liquor Commission, Livery Transport & Business Licensing, Corporate Security and Land Use Planning & Policy's Centre City Implementation. Together, these groups strategically address safety issues in our Centre City to create a livable, thriving and caring community.
Centre City Safety Impact Team highlights:
Enhanced collaboration between our protective services partners to ensure strategic deployment of resources, increase visibility and proactively address safety.
Calgary Police Service launch of beat officer initiative.
Transit Peace Officers patrolling Centre City CTrain stations and platform deployment.
Animal & Bylaw Services are part of an integrated effort that aims to reduce response times by using an increased directed patrol model.
Mountain bike officers from several agencies patrol our Centre City to provide better coverage and visibility.
Closed circuit television cameras installed in the East Village and along Stephen Avenue Walk.
Operation Sentinel initiative addressing criminal activity around public telephones in our Centre City.
Contact Centre City
For more information on Centre City projects, please call 311.​​​​​​​