Quarry Park (Remington YMCA) Recreation Facility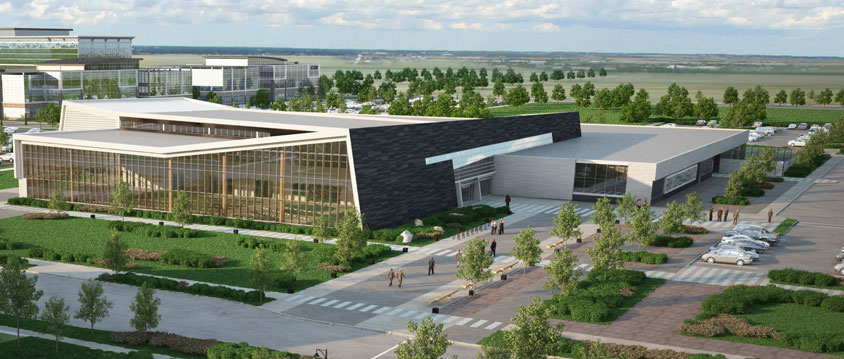 Now open
Located at 108 Quarry Park Rd. S.E., the Quarry Park recreation facility is a new community hub in Calgary's southeast. The approximately 94,000 square foot facility features a blend of leisure, recreational and community amenities, including:
25m, 6 lane pool
Small leisure pool
Hot tubs and steam room
Gymnasium with multi-purpose flooring
Fitness centre with cardio and strength training equipment
Fitness/aerobics studios
Running/walking track
Large and small multi-purpose rooms for cultural, art, learning and business activities
Full service Calgary Public Library (relocation of the Glenmore Square Library)
Childcare and child-minding
Food services
See the Quarry Park design.
YMCA Calgary (operator)
This City-owned facility is operated by YMCA Calgary as part of a shared commitment to provide quality health and recreation opportunities for Calgarians. YMCA Calgary will provide opportunities for ongoing collaboration and engagement to ensure the service model is responsive to community needs. For more information, visit YMCA Calgary.
Calgary Public Library
The Quarry Park recreation facility includes a 9,000 square foot, full-service public library serving as the new location of the Glenmore Square Library. The library features resources for reading and learning as well as interactive programming and technology space. To learn more, visit the Calgary Public Library.
Other links
Watch the construction time-lapse video