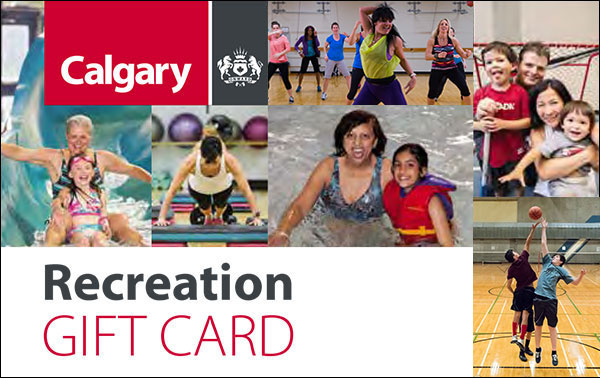 Recreation gift cards
Gift cards purchased at these locations cannot be used at municipal golf courses.
Recreation gift cards can be purchased at the following locations:
Terms and conditions apply.
The cards can be loaded with any amount over $5 and can be used toward:
passes and admissions
lessons
programs
any rental or booking of a City of Calgary Recreation facility
and much more
Visit a Indoor Pool or Leisure Centre to get a balance update on the gift card.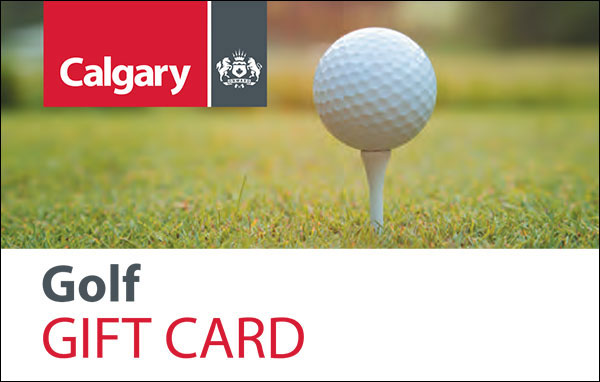 Golf gift cards
Looking for a gift for your favourite golfer? Whether you're looking for gift cards or merchandise, we've got something special for every golfer on your list.
Gift Ideas:
Gift Cards: Gift cards can be loaded with any amount over $5. Golf gift cards do not expire and can be redeemed at City of Calgary Golf Courses only.
Select Golf Merchandise
Debit And credit sales available at Maple Ridge Golf Course Fridays-Sundays from 11am – 4pm, December 8-10, 15-17 & 22-23.
Address: 1240 Mapleglade Drive S.E.
Telephone: 403-300-1004, Press 9 to speak to staff
Prices include GST.
Phone sales for gift cards will be available; however, we cannot guarantee delivery prior to Christmas.
NOTE: Golf gift cards are redeemable for golf rounds, rentals, retail items and food & beverage items, and purchase of Frequent Player or Easy golf cards. Gift Cards cannot be used for payment of golf lesson programs.
Due to a technology system changeover, gift cards purchased at a City of Calgary recreation facility, other than golf, cannot be redeemed for golf (and vice versa). We apologize for any inconvenience.