The City installs accessible parking zones for exclusive use by people with disabilities.
Residential disabled parking zones
Disabled residential street parking is designated on request under the following conditions:
The residence is home to a disabled person, and
Off-street parking is not available, or
The condition of the disability hampers access to off-street parking.
To request a residential disabled parking spot, please submit an online application with the following attachments:
A copy of your blue parking placard from Service Alberta.
A copy of your placard registration showing your current address.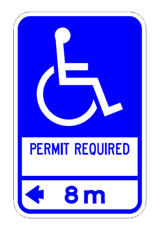 Calgary Transit Access loading zones
If you need space in front of your residence for exclusive use by a Calgary Transit Access vehicle, please send us the following with your request:
Your Calgary Transit - Access Calgary customer registration number.
Current address where space is requested.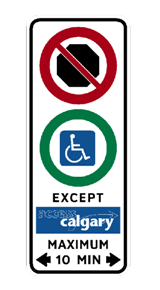 We also accept requests by email and by fax:
By email:
Trafficengineer@calgary.ca
Use the subject line:
Accessible parking documents
By fax:
403-268-4635 (Sent to the attention of Parking Technician)​