Public Art - BRT Shelters
Local travel, local artists
During MAX BRT construction, 50 transit shelters were uniquely designed to include reproductions of art on the glass walls. The shelters display 183 works by nearly 90 artists, who have resided in Calgary during their career. Putting art on transit shelter walls turns our city into a gallery and allows thousands of Calgarians to enjoy and appreciate art every day without having to make a special trip.
The MAX Orange, MAX Teal and MAX Yellow shelters feature pieces from The City of Calgary public art collection, except for two stations near Heritage Park which are from the Glenbow Archives. Some of the artworks included in this project date back to 1938, while others highlight areas of our city such as Sunalta and Memorial Drive.
Shelters along the MAX Purple line from Easthills shopping centre along 17th Avenue S.E. into downtown, feature 24 artworks by artists who live, work, or have a connection to Greater Forest Lawn and International Avenue. The theme of the art along this line is international foods, which captures the personality and uniqueness of the area and celebrates its cultural diversity. The art in the MAX Purple shelters also creates a strong visual identity of the area as people move through and around the community.
Learn more about the artwork in each bus shelter along these routes  - MAX Orange, MAX Teal, MAX Purple, and MAX Yellow.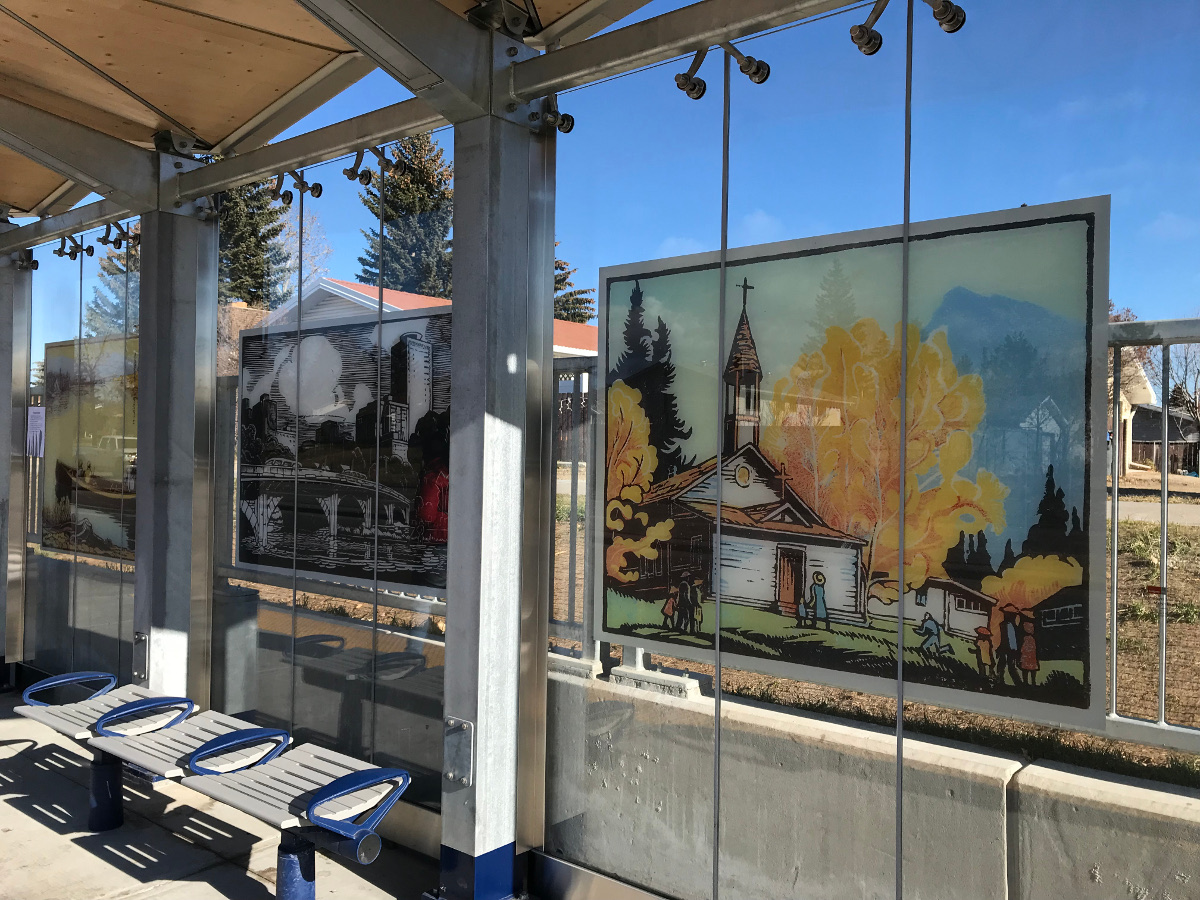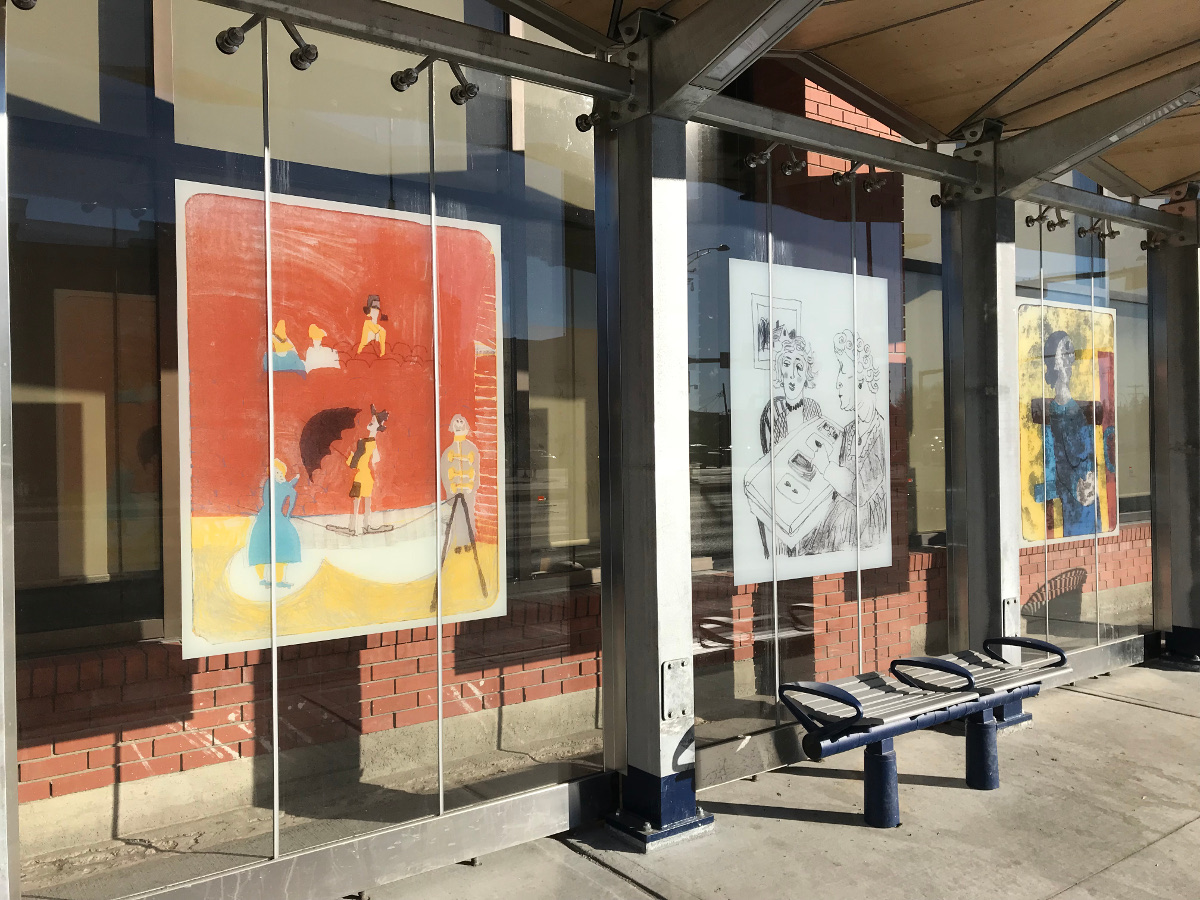 Maxwell Bates and Barry Smylie - North
Fabrication process
The images of the art are digitally printed onto tempered glass with ceramic pigmented inks. The glass is thick and resistant to vandalism, damage and fading by the sun.
Public investment
This project was given 1 per cent of the BRT budget for four MAX lines: approximately $1.6 million.
Artists (or their estates) for the three lines will be paid approximately $1,000 - $1500 for the use of each image.
More local artist work on International Avenue
As part of the MAX Purple line project, The City also worked with the International Avenue BRZ to install five artworks by local artists along International Avenue. Learn more​.