Calgary Chinatown Artist Residency
This residency, presented in partnership with The New Gallery, was a standalone project that took place during the development of The City's Tomorrow's Chinatown project. Tomorrow's Chinatown will oversee the creation of the community's first cultural plan, which will be implemented alongside a new local area plan. 

Three artists—Teresa Tam (Calgary, AB), Annie Wong (Toronto, ON) and Cheryl Wing-Zi Wong (New York, NY)— were selected in August 2019. In November 2019, the artists arrived in Calgary to participate in an intensive programming week of activities and conversations by way of introduction to the neighbourhood. The artists had the opportunity to meet community stakeholders, historians, business owners, cultural workers, and urban planners to begin to get to know the community and familiarize themselves with Calgary Chinatown. These meetings took place over dinners, tours, and workshops. Over the course of five days the artists participated in over 35 activities, from visiting associations and tongs to learning Mahjong and folding dumplings with residents. 
Due to COVID-19, the remainder of the three-month residency was completed in 2021 and took place in a remote format, with the artists engaging with the community and working on the residency from their home cities. 
Artists at the Chinese Cultural Centre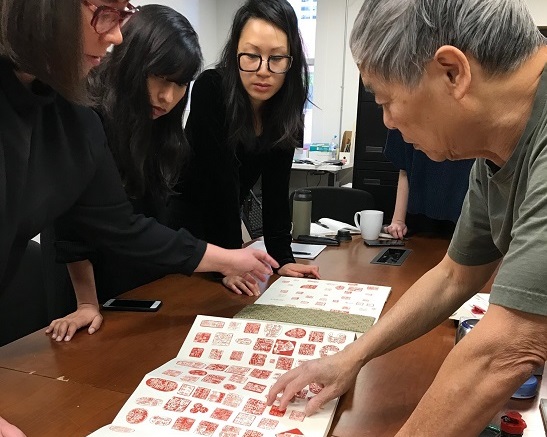 Artists during program week​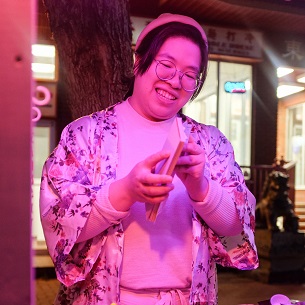 Teresa Tam is a practicing visual artist born and based in Calgary, graduating from ACAD in 2014. Teresa's practice utilizes familiar spaces and experiences to alter them into something foreign through re-interpreting and re-creating. Her projects are developed to include and emphasize visitor interactions. She specializes in digital platforms, functional installations, body-based exchanges, and labour-intensive cooking. She recently exhibited with EMMEDIA's Particle + Wave Festival as Quartet in Transit, Stride Gallery, and M:ST Performative Art.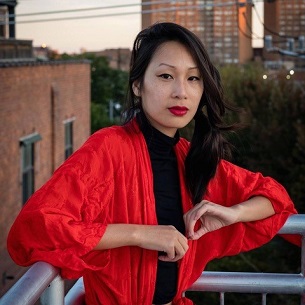 Annie Wong is a writer and multidisciplinary artist working in performance and installation. Often collaborative, site-specific, participatory, and process-oriented, her practice explores the intersection of the poetic and political of everyday. Her recent research explores diasporic hauntologies and embodied knowledge through rituals and soundwork. Wong has presented across North America, including at The Gardiner Museum (Toronto, ON), Studio XX (Montreal, QC), Third Space (Saint John, NB), and Open Source Gallery (New York, NY). She has held residencies at The Art Gallery of Ontario, Khyber Centre for the Arts (H​alifax, NS), and the Banff Centre for Arts and Creativity (Banff, AL). Wong's literary practice includes poetry, art writing, and non-fiction. Her writing can be found in C Magazine, Yishu: Journal of Contemporary Chinese Art, Canadian Art, Performance Research Journal (UK), and MICE Magazine.​​​​​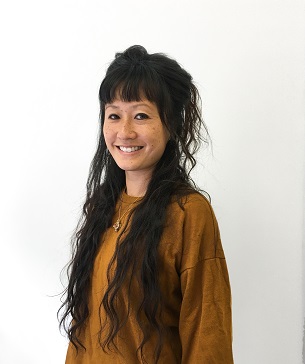 Cheryl Wing-Zi Wong is a New York-based artist and trained architect working at the boundary of art, architecture and social practice. Her work investigates the transformation of shared space over time, and seeks to challenge social and political boundaries through sculpture, installation, performance and site-specific architectural interventions. Born and raised in Los Angeles, Cheryl received her B.A. in Art and Italian at the University of California at Berkeley, studied sculpture at the Accademia di Belle Arti di Brera (Milan, Italy) and earned her Master of Architecture from Columbia University GSAPP. Cheryl's work has been commissioned by the City of Inglewood, the New York City Parks Department and by the Percent for Art program in Washington DC. Her work has been exhibited at Triangle Arts Association, the New York Foundation for the Arts, the Istanbul Design Biennial, Usagi Gallery, Los Angeles Center for Digital Art, Taliesin West, the Venice Biennale of Art, BMW-Guggenheim Lab, Berkeley Art Museum, Museo della Permanente in Milan, amongst others. She has been a visiting critic at Columbia University GSAPP, and taught architecture at Parsons School of Design, University of Sao Josè in Macau, and at the International Program in Design & Architecture (INDA) at Chulalongkorn University in Bangkok, Thailand​​​.
The three artists for the Calgary Chinatown artist residency were selected through The City's standard public art selection process.  Each artist was paid an all-inclusive budget of up to $22,000 to participate. This budget is inclusive of:
Artist fees $15,000
Travel allowance (up to) $2,000
Material budget (up to) $5,000
Chinatown is one of Calgary's most distinctive cultural neighbourhoods. It has a long history. The first Chinatown in the city was formed in 1885. Today's Chinatown is located in a 49-acre span. It is bounded by the Bow River to 4 Avenue S.E., and from 2 Street S.W. running east to Macleod Trail. This is a significant and unique area within the fabric of Calgary. It is highly valued by residents, Calgarians and visitors to the city. But like many other Chinatowns across North America, Calgary Chinatown is at a crossroads. As Calgary continues to change, there is a need to protect its culture, history and identity.
Together with the Chinatown community, the City of Calgary is creating the first Cultural Plan and a new Local Area Plan for Chinatown through the Tomorrow's Chinatown project. These plans, along with other community initiatives, will support Chinatown's future growth so it remains a vibrant, culturally-rich place to live, visit, work and do business for generations to come.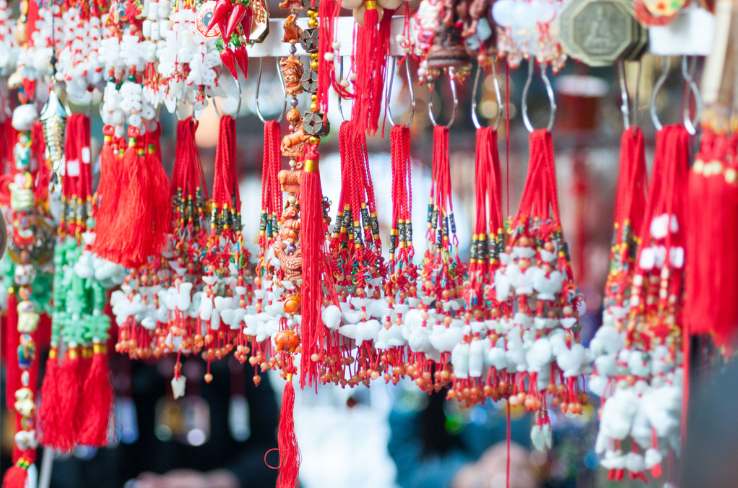 ​​​​​​​​​​​​​​​​​​​​​​​​​​​​