Indigenous artist, Kalum Teke Dan created art for three banners that currently hang on pillars outside Council Chamber in Calgary's municipal building atrium. The pieces, titled Past, Present and Future aim to represent the rich history of the land on which Calgary sits and how all people are working to understand the wrongs of the past and provide a way forward for the future.
The original art was painted on six canvases and digitally transferred to three 5' x 30' banners. 
Past, Present and Future was commissioned in 2021 during the pilot year of the Indigenous Place Keeping program and will be on display until the end of 2023.
Budget
The public art budget for this banner project is was $50,000 and includes artist fees, printing and installation.
Virtual unveiling video
On June 21, National Indigenous Peoples Day 2021, The City virtually unveiled Kalum Dan's original art that would be printed on the three banners. The unveiling included messages from former Mayor Nenshi and former Councillor Urquhart who were major advocates for this project and saw it as just one of many important acts The City should take toward reconciliation.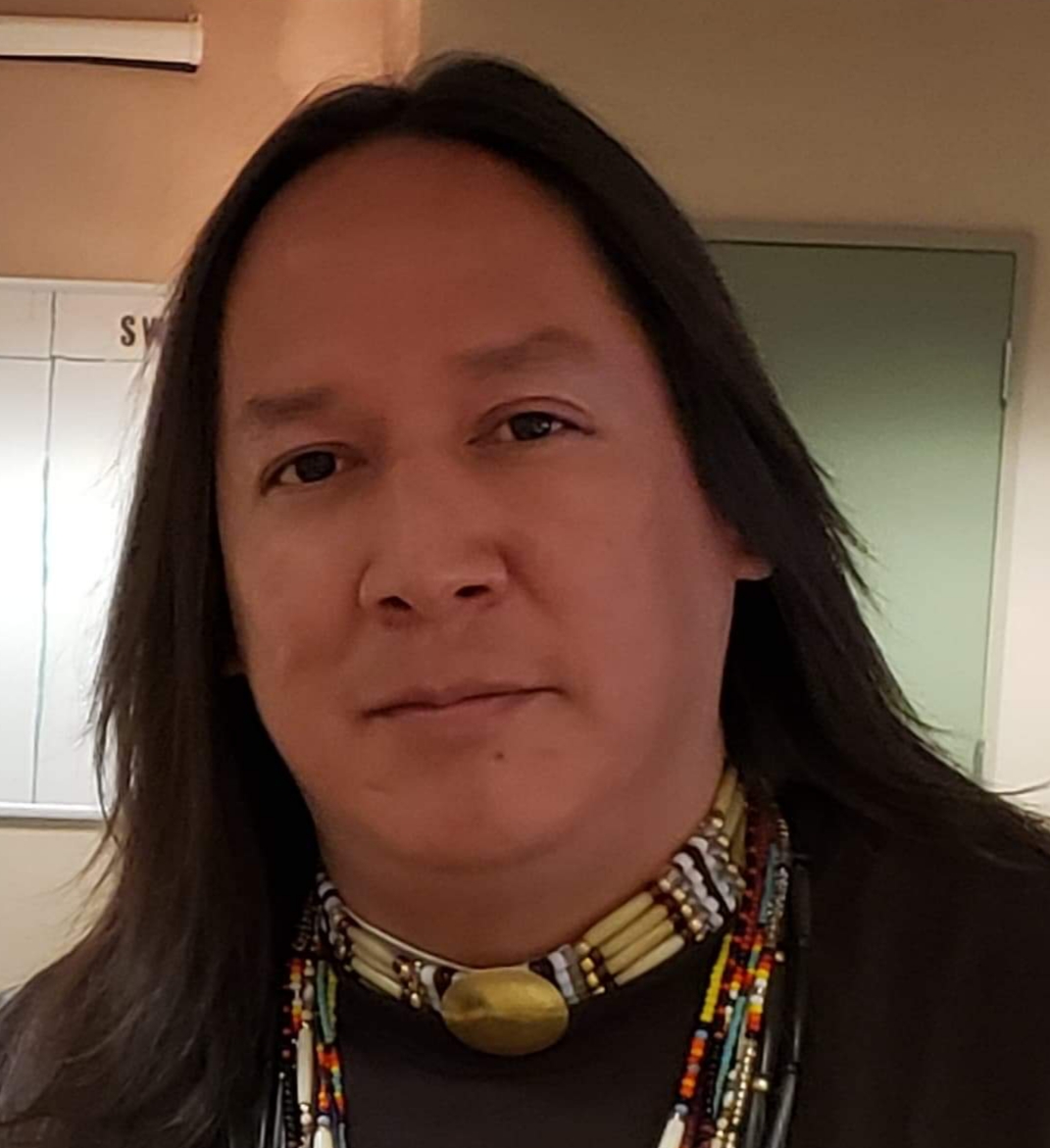 Artist Statement
These murals will embody the history of the land we currently call home, and continue to build the foundation for our future.
Past - From the natural foliage, to the tribes that settled this mountainous region, the image of the past shows the buffalo grass that brought the promise of buffalo and prosperity. The people coming together shows the strong community and sharing the tales of their ancestors to learn and grow. The eagle represents the protection and guidance from the animal spirits that we were in cohabitation with.
Present - The chicken dancer in the center of the piece titled Present represents the spirit of the land being kept alive through sharing our culture and the challenges that were transcended to continue the traditions of our proud people.
Future - The image of the future shows our traditions and culture being reignited and proudly embraced by all peoples while maintaining our connection to the wise and protective eagle guides. 
About Kalum Teke Dan
"I have been painting for more than 25 years and am mostly self-taught. Much of my work is based on personal reflection and observation surrounding the spirituality of my People and the energy around us. My roots are with the Blood Tribe in southern Alberta, and although I was raised in "the big city," my family exerted a strong influence on me early in my life, which led me to an appreciation of Indigenous culture, teachings and artistic traditions."
You can see Kalum's most recent work at the Calgary Stampede Elbow River Camp, the new Calgary Central Library and the John Howard Society.