2022 Accessibility Awards Winners
The City of Calgary's Advisory Committee on Accessibility announced the 2022 Accessibility Awards winners during the Regular Meeting of Council on December 6, 2022. The awards recognize individuals and groups whose work has improved the quality of life for persons with disabilities by making Calgary more accessible.
Advocacy Award: Cal Schuler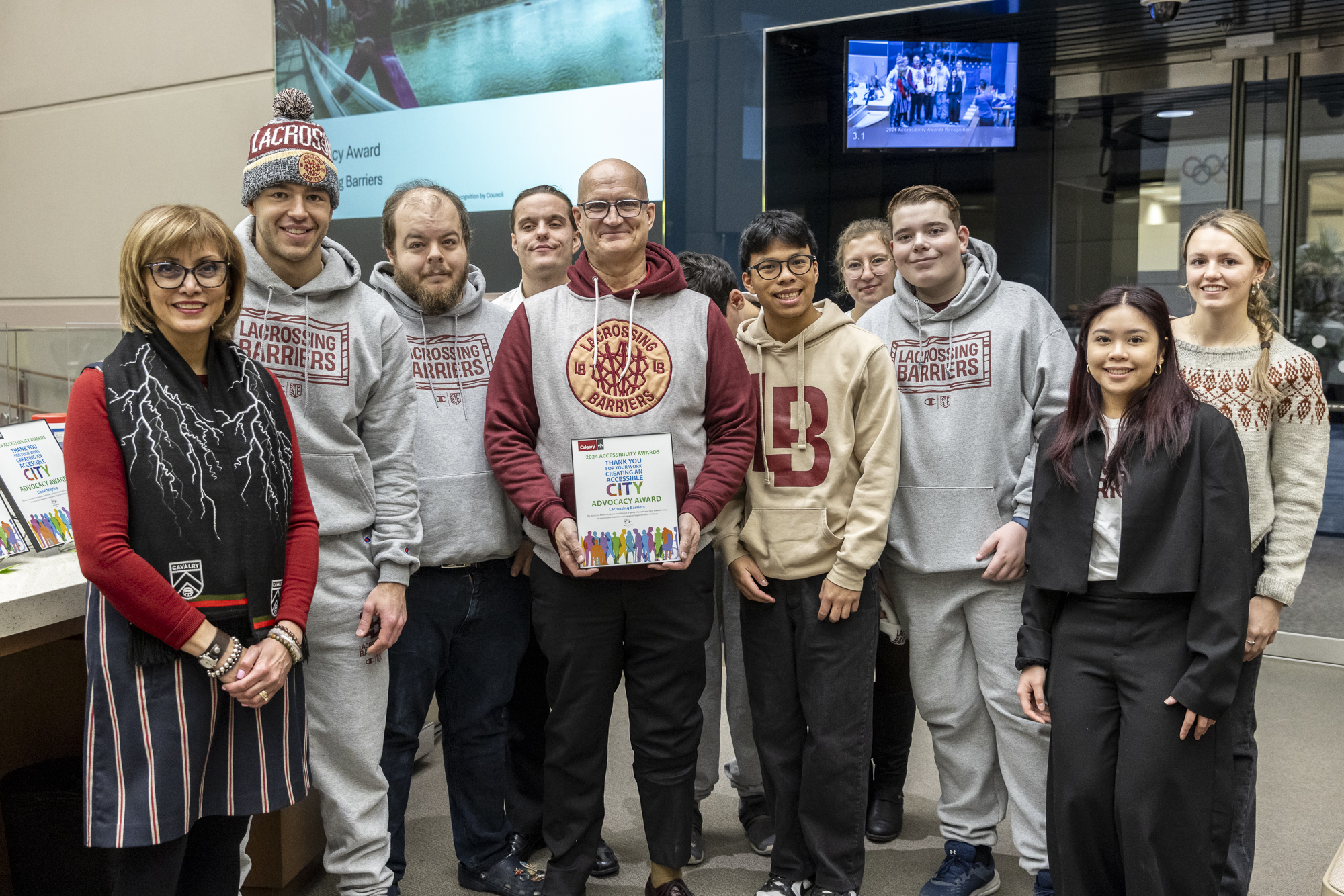 Cal Schuler is a Diversity and Accessibility Consultant with Calgary Alternative Support Services. He has made significant contributions to improving the lives of people with disabilities in Calgary throughout his career of over 35 years. His achievements include assisting employers to become more accessible; helping individuals with disabilities find meaningful employment; as well as creating and organizing the annual, fully accessible Family Fun Day in Rotary Challenger Park. Cal has collaborated with and mentored many fellow advocates and post-secondary students related to accessibility for people with disabilities. He has also served on numerous boards and committees, including Calgary Transit's Access Advisory Committee, the Calgary Police Chief Disability Advisory Board, the Calgary Airport Authority Accessibility Advisory Council, and the Alberta Ability Network. He has been the Chairperson for Disability Employment Awareness Month with the Calgary Employment First Network, and for The City of Calgary's Access Design Subcommittee of the Advisory Committee on Accessibility.
To learn about the advocacy award, including criteria, click here.
 
---
Universal Design Award: Parkdale Community Association and Level Playing Field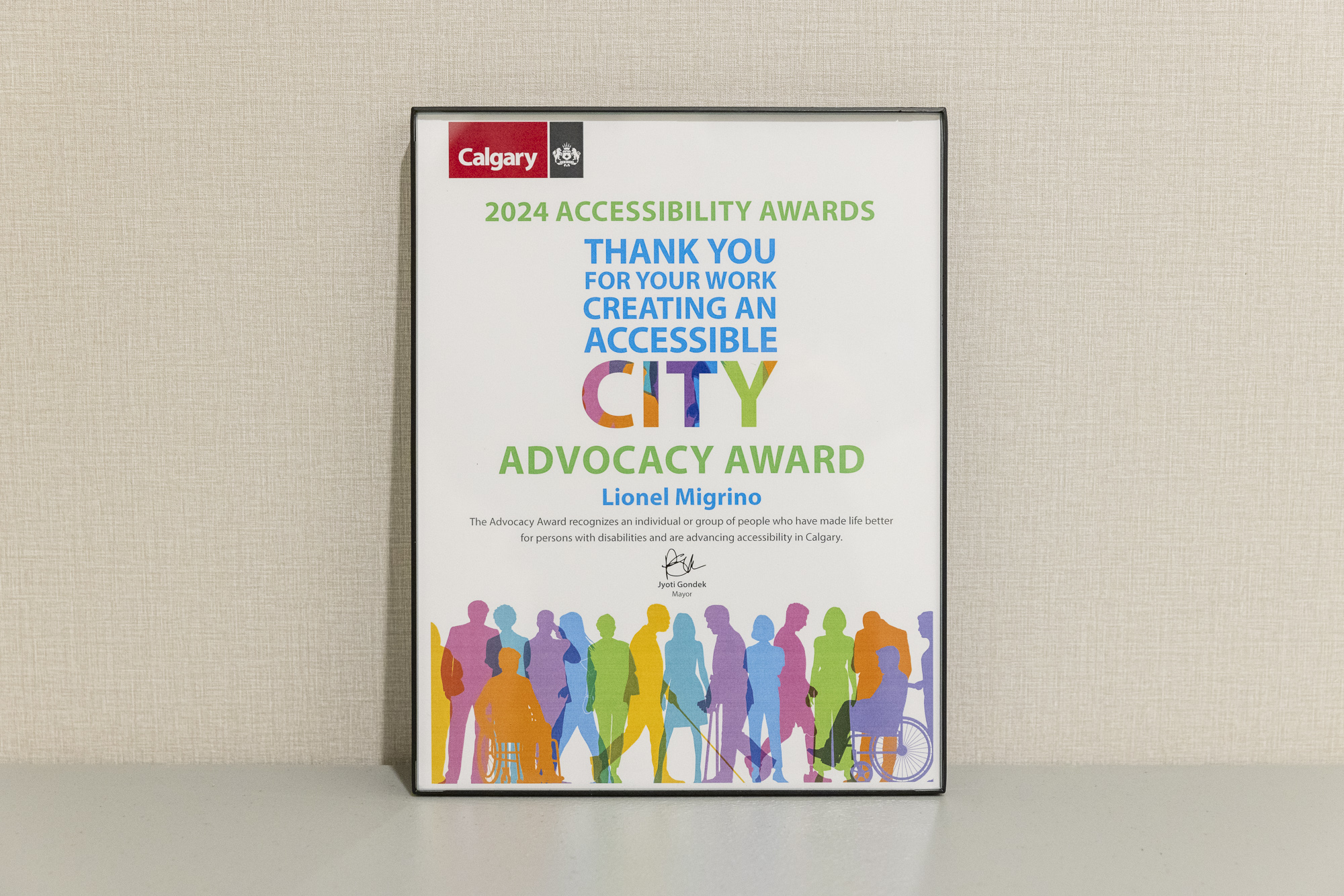 The recipients of the Universal Design Award are Parkdale Community Association, represented by Amanda Affonso as current president, and Darby Lee Young, Principal Accessibility Consultant with Level Playing Field. They were awarded for their work in coordinating the Parkdale Community Association Outdoor Rink, Alberta's first outdoor community rink that is inclusive and accessible to everyone. When the Parkdale Community Association (PCA) began the process of rebuilding their outdoor rink, it undertook a 5-year process of research, education and fundraising to provide a rink that is truly accessible to all. The rink provides access to outdoor ice for all Calgarians, including organizations such as the Calgary Sledge Hockey Association. It has accessible changerooms and washrooms, as well as accessible pathways to the ice surface. Phase one of the project, the rink itself, is now complete. Phase two involves constructing a building next to the ice surface, in which all entrances to the building are barrier-free, including all exterior walks leading to the entrances, public throughfare and from the on-site parking areas.
To learn about the Universal Design Award, including criteria, click here.