The Rotary/Mattamy Greenway
Parks Foundation Calgary added to Calgary's 800 km of pathway with the Rotary/Mattamy Greenway project. The Greenway is a 138 km network of parks and pathways that encircles the city. Users can find unique amenities such as speciality off-leash dog areas, family fitness parks, educational wetland interpretive areas, and unique play structures.
The Greenway is a year-round destination for cyclists, cross-country skiers, nature lovers, and kids of all ages to play outdoors. Connecting to 55 communities around the city, and connecting to The City of Calgary's existing pathway network makes the Greenway accessible to Calgarians around the city and is the longest urban pathway and park in the world.
Visit the Parks Foundation Calgary for more details on the project.​​​​​​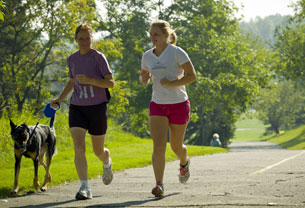 ​​​​​​​​​