Seasonal open/close schedule
---
| Dates | Actions |
| --- | --- |
| Apr. 15 | Fields open for the season (weather pending) |
| Oct. 15 | Fields close for the season |
Calgary's Cricket pitches are D class fields. They are maintained by Calgary Parks. Mowing is sporadic. For maintenance requests, call 311.
Cricket pitch locations and features
---
Calgary's Cricket pitches are unstaffed and have no amenities. They are normally located near Community Associations or open spaces that are not on school property. Most are lined.
D-class fields are subject to an administration fee of $10.50 unless your hourly rate total is higher than $10.50.
For example if you book a D-class field at the minor rate for 1 hour, the cost would be $13.06 ($2.56 plus the $10.50 administration fee). However if you booked a D-class field at the minor rate for 5 hours, The fee would be $12.80 ($2.56 x 5 hours) and  there is no $10.50 fee added because you have exceeded the minimum fee requirement.
2023 D-class rates & fees
| D-Class Playfields | Rates: 1 hour | Rates: 2 hours | Rates: 3 hours |
| --- | --- | --- | --- |
| Adults | $22.99 | $45.98 | $68.97 |
| Minors | $4.00 | $8.00 | $12.00 |
A $4.75 risk management fee is applied to each permit. 
No refunds are given for inclement weather/rainouts, with the exception of approved tournaments.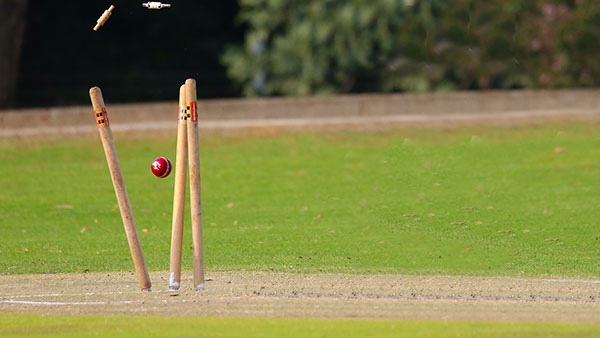 The booking of Cricket pitches is available first to priority and renewal users. Prior to Public Day, response times for special event, tournament and renewal applications will vary and are not guaranteed as this is a high-volume period. 
New requests for booking cricket pitches are handled on a first-come, first-served basis. All pitches can be booked on or after the Public Day of the season. Prior to Apr. 1, and after Dec. responses for most applications can take up to a maximum of three business days to process.
| Dates | Renewals | New requests |
| --- | --- | --- |
| Dec. 1, 2022 | N/A | New special event/tournament applications due. |
| Dec. 15, 2022 | Special event/tournament renewal tentative permit information emailed | N/A |
| Jan. 23, 2023 | Special event/tournament renewal 25% deposits due | N/A |
| Ongoing | N/A | New special event/tournament 25% deposits due 7 days after firmed permit sent to customer. |
| Feb. 6, 2023 | Renewal permits emailed | N/A |
| Mar. 22, 2023 | N/A | Public Day - new requests for playfields will be booked on a first come, first served basis beginning at 8:30 a.m. Requests must be submitted by application. Over the phone bookings for Playfields will only be accepted once public day applications have been processed. |
Renewal rights exist when a group has a booking each year for the same time period, on the same day of the week.
Renewal bookings are based on an organization's historical use at each individual facility for the previous two years. 2020 and 2021 will not be included in renewal reviews, as the COVID-19 pandemic affected the ability of many organizations to offer sport activities.
To qualify for playfield renewal rights, you must have a booking of: a minimum of 5 dates at one playfield for the same time period, on the same day of the week, for consecutive weeks. (Example: minimum of 5 bookings at one playfield, Wednesday evenings from 7:00 p.m. – 8:00 p.m. for 5 consecutive weeks).
Renewal bookings are based on your organization's previous booking of an individual playfield on a session-to-session basis (example: Fall renews to Fall, Winter renews to Winter).
If you delete dates from your renewal permit resulting in less than 5 bookings, or resulting in your bookings becoming non-consecutive each week, you may lose your renewal rights.
It takes 2 years to establish a renewal and 2 years to lose a renewal. This allows established renewal groups some flexibility for unforeseen circumstances. If a group falls below the 5 dates booking minimum for 2 years in a row, the renewal is lost.
Renewal bookings in 2022 prioritize organizations with bookings in 2019 or before, to allow organizations who were unable to renew their spaces due to the pandemic opportunity to continue their relationship with The City.
Established renewals are groups who have booked a minimum of 2 years in a row. If your booking is considered a renewal, you will automatically receive a renewal permit the following session. You will not have to apply for the space, and you will be given the option to cancel the renewal permit without charge.
New renewals are groups that have qualified for renewal status for the first time. These groups are offered a renewal if there are no operational or historical booking conflicts.
Special events, tournaments and track meets do not qualify for automatic renewals.
For questions about renewals, contact the Customer Service Centre at facilitybookings@calgary.ca.  
Check field availability and submit an application using our online form. Applications can take up to seven business days to process after public day has occurred.
Bookings can also be arranged by contacting Facility Bookings. Please note that during the peak season, if your first booking is within 7 days it is best to call in your short notice requests.​
If you are having port-a-potties placed on site, you must contact The City through 3-1-1 to arrange a suitable location.
Rules, conditions & terms
---