Seasonal open/close schedule
---
| Dates: | Actions: |
| --- | --- |
| Apr. 1 | Field open for the season (weather permitting) |
| Nov. 1 | Field closes for the season |
McMahon Stadium is an A-class  Premium field with staff and amenities such as seating, lights, change rooms, washrooms and concessions.
Field locations and features
---
McMahon Stadium Location
Features

One (1) regulation sized artificial turf field with lines for football, soccer, and field hockey
Field lights
Score clock
Public announcement (PA) system
Change room / washrooms
Parking
2024 rates & fees
| McMahon Stadium rentals | Rates |
| --- | --- |
| Minor | $135.25/hr |
| Adult | $171.61/hr |
| Locker rooms | $22.04/hr |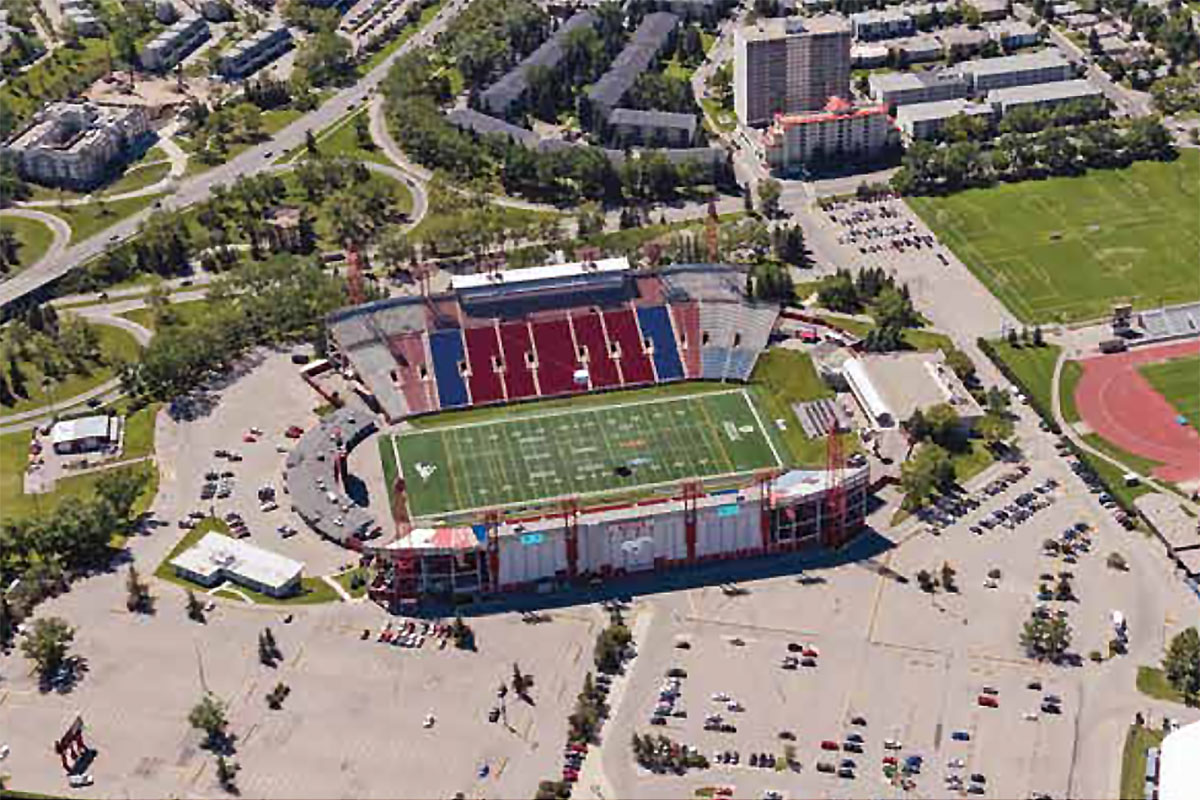 McMahon Stadium bookings are on a first come first served basis. Bookings are based on availability determined by McMahon's booking schedule. Booking requests can be made as of 8:30 a.m. on public day. 
Renewals are subject to change due to priority user groups. If a Stampeder or Dinos game is scheduled for a day that falls on one of your renewal dates, that date is lost for the season. However, you would not loose the renewal rights for that date in subsequent years. 
Dates
Renewals

Week of Feb. 5, 2024

Renewal bookings sent.

Feb. 27, 2024

Renewal booking amendments due (Without a fee).

Mar. 6, 2024

Public Day – Application Only

New booking requests for the 2024 Outdoor Athletic Park Season can be submitted by application only starting at 8:30 a.m. Applications received before 8:30 a.m. will be closed without processing.
Submit an application using our online form. Applications can take up to seven business days to process after public day has occurred.
Rules, conditions & terms
---