Citizen Satisfaction Survey Results
2021 Spring Pulse Survey Results
The City of Calgary has conducted the annual Spring Pulse telephone survey since 2017.
We hear from Calgarians that they expect and value opportunities to provide input to The City; the Spring Pulse survey is one way Council and Administration can hear directly from citizens.
Additional 2021 Spring Citizen Research Results:
---
Annual and semi-annual survey findings like this provide data-driven and performance-based reporting for Council, Administration, and the public. The Citizen Satisfaction Survey and the Spring Pulse Survey are critical tools in helping Council and The City better understand the needs and perceptions of Calgarians and identifying areas for improvement.
2020 Citizen Satisfaction Survey Results Highlights
---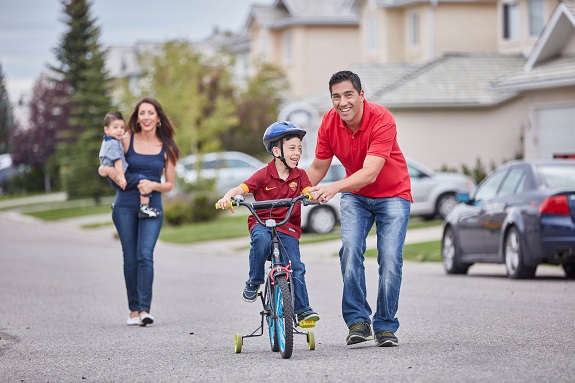 The 2020 Fall Citizen Satisfaction Survey results are in and, as expected, citizen opinions and attitudes have been predictably altered by the COVID-19 pandemic.
Quality of Life
Calgarians are positive about quality of life in Calgary: 79 per cent of Calgarians say their quality of life is 'good,' a slight decrease from 2019.
Issue Agenda
The issue identified as needing the most attention from local leaders is "infrastructure, traffic and roads," at 28 per cent, down 7 percentage points from Fall 2019 (35 per cent). Ranking as the second most important issue is "crime, safety and policing" (15 per cent) identical to Fall 2019, followed by "taxes" (13 per cent) up from Fall 2019 (11 per cent).
Issues around "transit" and "budget and spending" saw a decline compared to Fall 2019. "Transit" (12 per cent) shows a statistically significant decrease of 5 percentage points from Fall 2019 (17 per cent), while "budget and spending" (8 per cent), shows a 3 point decrease from Fall 2019 (11 per cent).
The COVID-19 pandemic also appeared on the Issue Agenda this fall (11 per cent).
Customer Service Delivery
Citizen perceptions about The City's customer service delivery remain strong: the percentage of those who agree the "quality of customer service from The City is consistently high" (81 per cent) are identical to levels in Fall 2019. The percentage of Calgarians who feel that "The City of Calgary makes customer service a priority" (80 per cent), is also on par with Fall 2019 (80 per cent).
2020 Ward Maps & Summary Reports
---
2020 Fall Citizen Satisfaction Ward Reports
2020 Fall Citizen Satisfaction Survey Results
---
The City values citizens' opinions and conducts an annual Citizen Satisfaction Survey to gather citizens' views about living in Calgary, perception of quality of life, attitudes towards City Administration and Council, and perspectives of City programs and services. Findings from this annual survey provide a performance-based report for Council and Administration and serves as an important tool for understanding the needs and perceptions of Calgarians and identifying areas for improvement on an ongoing basis.
Given that the Citizen Satisfaction Survey is a year-over-year longitudinal survey, it provides more than opinions captured in a single moment of time; tracking citizens' perceptions over time allows for comparison against previous years' findings and allows The City to gauge and better understand shifts and changes in perception.
Additional 2020 Fall Research Results:
Media information
​Additional resources for media are available in City newsroom.
Additional research reports
​Access reports from previous years via the Research and Engagement Library.
Citizen research
​To provide input into City programs and services on an ongoing basis, join Calgary's online panel.
Toolkit for teachers
​A teacher's guide is available to help students understand how surveys can be used to gauge citizen satisfaction and help decisions about City services.
​​​​​​​​​​​​​​