Hi, Ward 1!
Welcome, August! I hope you have all been enjoying a warm and beautiful summer season. This is my favourite time to be enjoying our beautiful city outdoors and with my family. And of course – meeting so many of you at summer events! Please enjoy the August edition of my monthly newsletter.
This is a wonderful time of year as families enjoy the last few weeks of summer before the return to school in September. As the weather stays warm and school calendars begin, please remember to drive with caution and to be mindful of your speed. This is a busy time for students and children who will be playing outside for every last minute they can until the fall comes. Please be mindful of this and to let our office know if you have concerns about a specific area.
As always, please do not hesitate to reach out to myself and the Ward 1 Office team at any time if you have questions or concerns. Enjoy every last minute of summer with your family!
—Sonya Sharp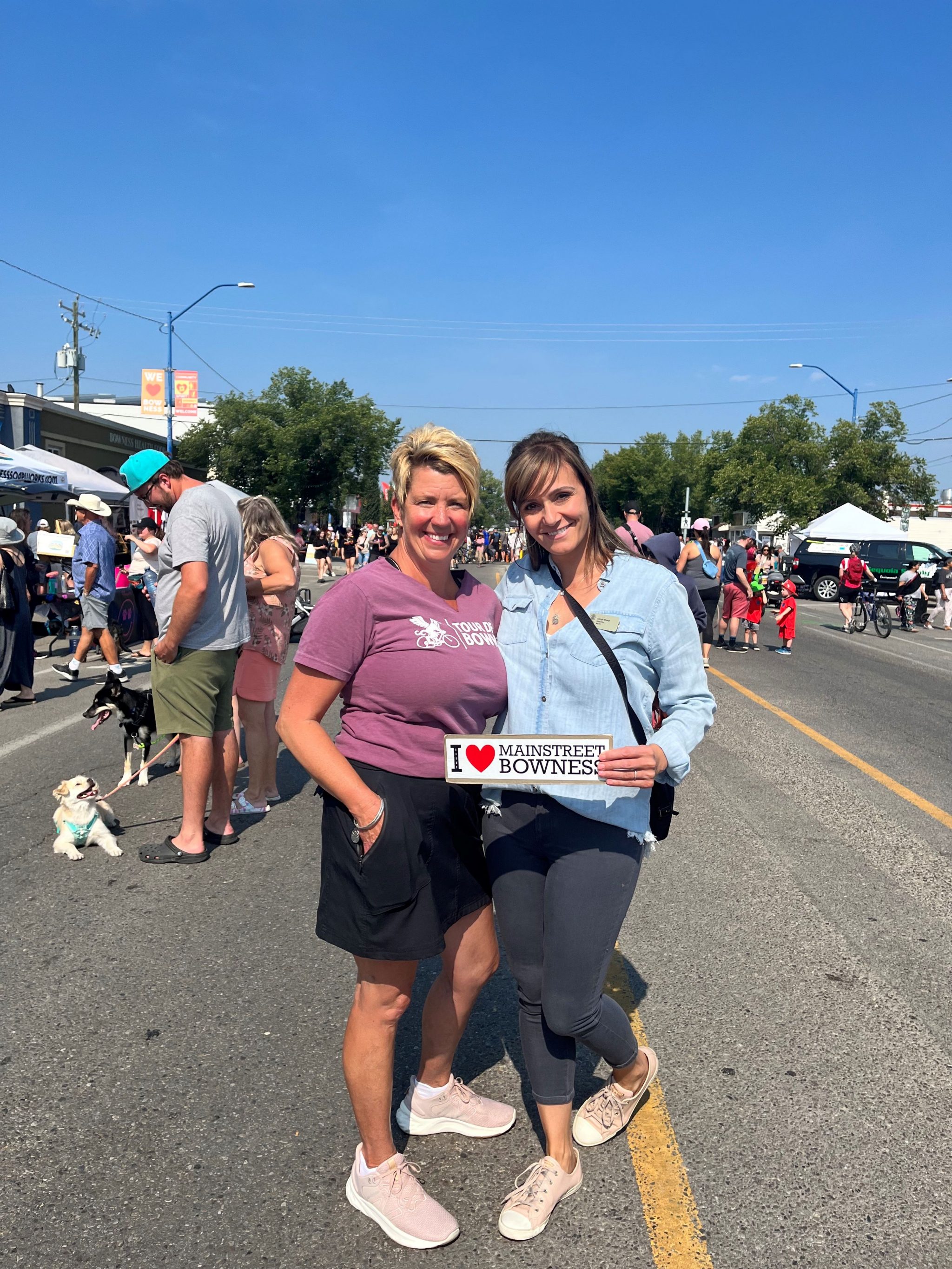 Mandatory water restrictions due to drought conditions
The City has ordered mandatory Stage 1 outdoor water restrictions due to continued dry conditions and to proactively manage Calgary's water supply. 
Outdoor water restrictions are in place immediately and until further notice. They apply to all residential and business water customers, as well as City operations. 
Calgarians can still water outdoors during Stage 1 restrictions, but there are restrictions on when and how. 
Sprinkler use is limited to one day per week and for no more than two hours. Even numbered houses can water on Wednesday or Saturday, and odd numbered houses on Thursday or Sunday. Watering must occur between 4-7 am, 9-11 am, or 7-10 pm.


The following are permitted any time on any day:

Watering gardens, trees and shrubs with a watering can or hand-held hose
Watering new grass or seed
Filling an outdoor pool or hot tub
Using rain barrel water
Using water for construction purposes. 
 

The following are not permitted at any time: 

Washing outdoor surfaces including windows, buildings, sidewalks, or driveways
Washing a car on a driveway or on the street
Filling fountains or decorative features. 
More information on water restrictions can be found at calgary.ca/restrictions. Thank you for your cooperation in protecting Calgary's water supply.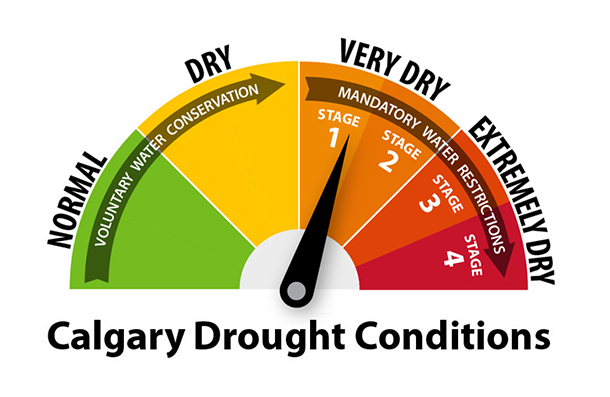 Boards, Commissions and Committees recruitment
The City of Calgary is recruiting members of the public to serve on Council's various boards, commissions and committees until September 7. 
Serving on a Council board or committee is a great chance to give back to the community, to share your expertise, and to ensure that under-represented voices are heard. There are over one hundred opportunities that suit a variety of interests and time commitments. 
Members must be over 18 years of age and residents of Calgary. More information can be found at calgary.ca/boards.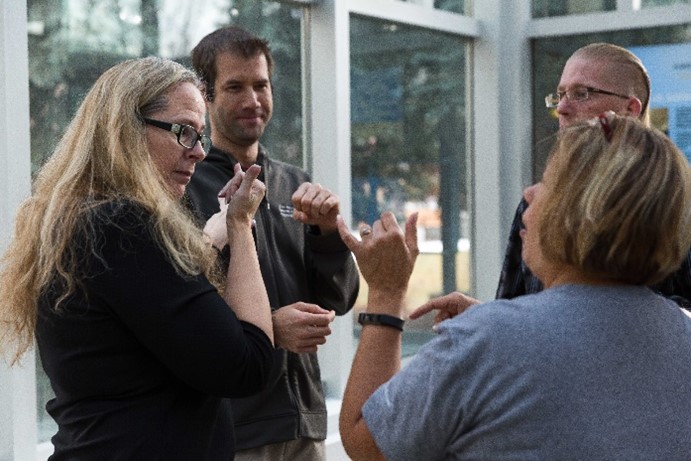 Housing and Affordability Task Force recommendations
In June, Council voted on the recommendations put forward by the Housing and Affordability Task Force. Council directed City Administration to bring the recommendations back to committee for further discussion and for input from Calgarians directly.
The refreshed Strategy and Implementation plan is in the process of being developed. It will be presented on September 14, 2023, at Council's Community Development Committee.  
The strategy will set our future direction for housing. It will answer the questions about what The City is doing on housing, where we're going and how we will get there.
Public submissions and presentations are welcome. Share your thoughts on these recommendations and actions on September 14. Learn more about the recommendations and sign up to speak at committee here. 
Haskayne Legacy Park official opening
Calgary's newest regional park, Haskayne Legacy Park, officially opens to the public on September 16. Join us from 10 am until 12 pm for live music, a free pancake breakfast, speeches, wagon ridges, display tables, park tours, and more! 
Haskayne Legacy Park is located on the city's western boundary in Ward 1, adjacent to the Bearspaw Reservoir. It features ranchlands with spectacular mountain and prairie views. 
More details on the grand opening event and the new park are available here.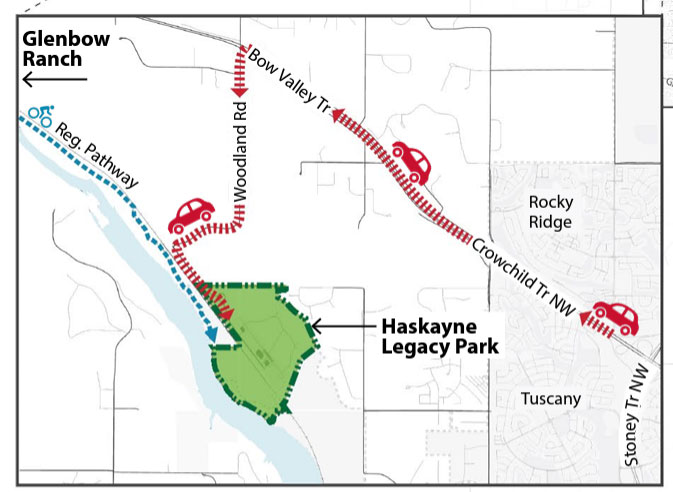 Staying cool this summer
Having fun in the sun this August? Visit calgary.ca/heat for a map of places to cool down during extreme heat. Take advantage of these resources if you need them. Even a short break in a cool space can help keep you healthy and safe!
We understand that the closure of the Bowness Park wading pool for the 2023 season has been an inconvenience. Necessary safety repairs to the wading pool surface structure are required so the pool will remain closed throughout the summer. However, as the heat continues through August and September, we hope you take advantage of the other opportunities to cool down for the rest of this warm summer.
Be bear smart
Bears and other wildlife will come into our communities looking for easy sources of food. Residential collection carts, fruit trees, bird feeders and other human-related food sources are strong attractants. Once a bear receives a food reward it can lose its natural wariness of humans. Food-conditioned bears can pose a serious safety risk in communities and may need to be trapped and relocated or even euthanized. Prevent this from happening by securing all food attractants and by managing your waste properly. Learn more at calgary.ca/bearsmart.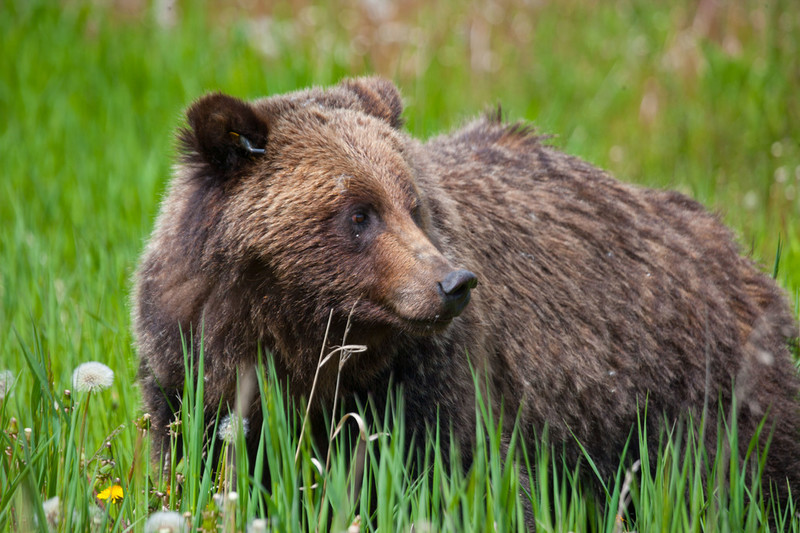 Categories: General, Newsletter