Jack Long Park redevelopment
Jack Long Park, the green space directly west of the Alexandra Centre in Inglewood, is undergoing a redevelopment to improve the community park space. The park will feature paved areas that will serve as flexible spaces for small concerts/theatre events, food truck servicing, market kiosks, or other arts/cultural uses.
The park will have open lawn spaces, picnic areas, a playground, a rain garden and sculptural elements donated by the Inglewood Business Improvement Area (BIA)​. New seating and a custom family-style harvest table surrounded by trees and shrubs will provide a variety of spaces to sit and enjoy the park.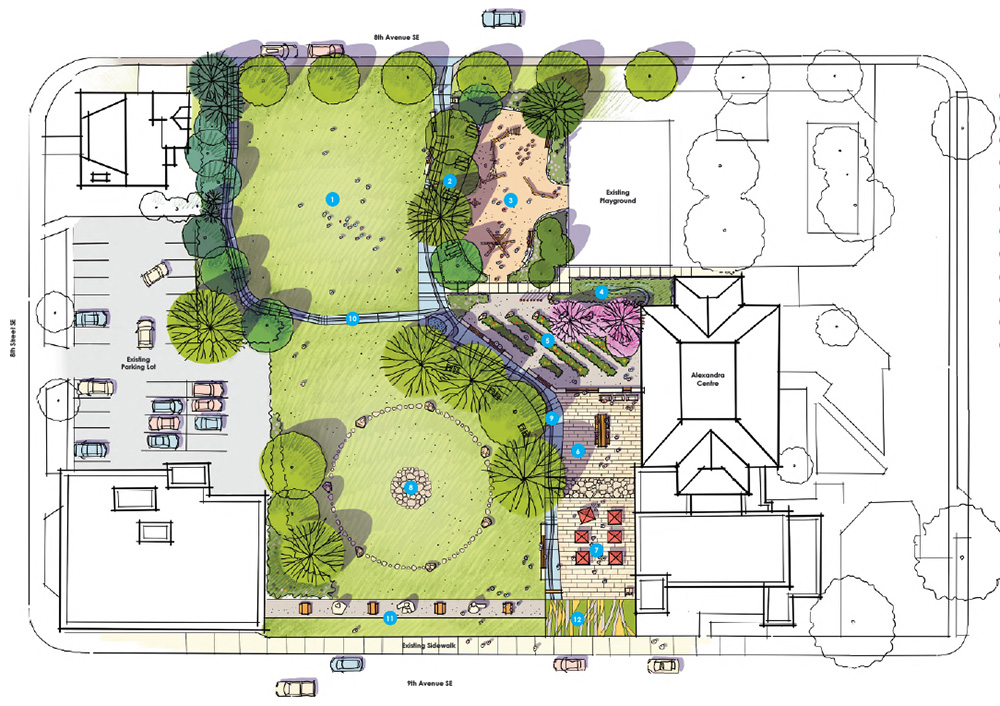 Jack Long was a nationally respected architect, planner and community activist who profoundly impacted the nature of Calgary communities. Jack believed in true participation planning; he fought for the right of every community to be given the opportunity to have meaningful involvement in the future of their community.
It is a fitting commemoration to Jack Long that his daughter is the landscape architect who has helped design the upgrades to this park and is able to continue his legacy of community building through her efforts on this project.
Construction updates - February 2020
Construction will resume in Spring 2020 and the opening of the park is now scheduled for late summer/fall 2020.​