Play in the City of Calgary
Play is the earliest means for learning and is of lifelong importance. Along with the physical health benefits, play is also a vehicle to support children's fundamental social and cognitive skill development. Children face challenges such as sedentary behaviours, over-planned schedules and parental concerns over safety that many believe are reducing their chances of enjoying healthy and active lives. With the help of the organizations who signed the Calgary Play Charter, our goal is to create a variety of play opportunities throughout Calgary.
The 'how to' Play Guides​ are available to help municipalities and organizations increase play in their communities. They are based on the experiences of The City of Calgary who, since 2016, facilitated the creation, signing, and ongoing implementation of the Calgary Play Charter as well as the development and implementation of a Mobile Adventure Playground.
Play opportunities for you to try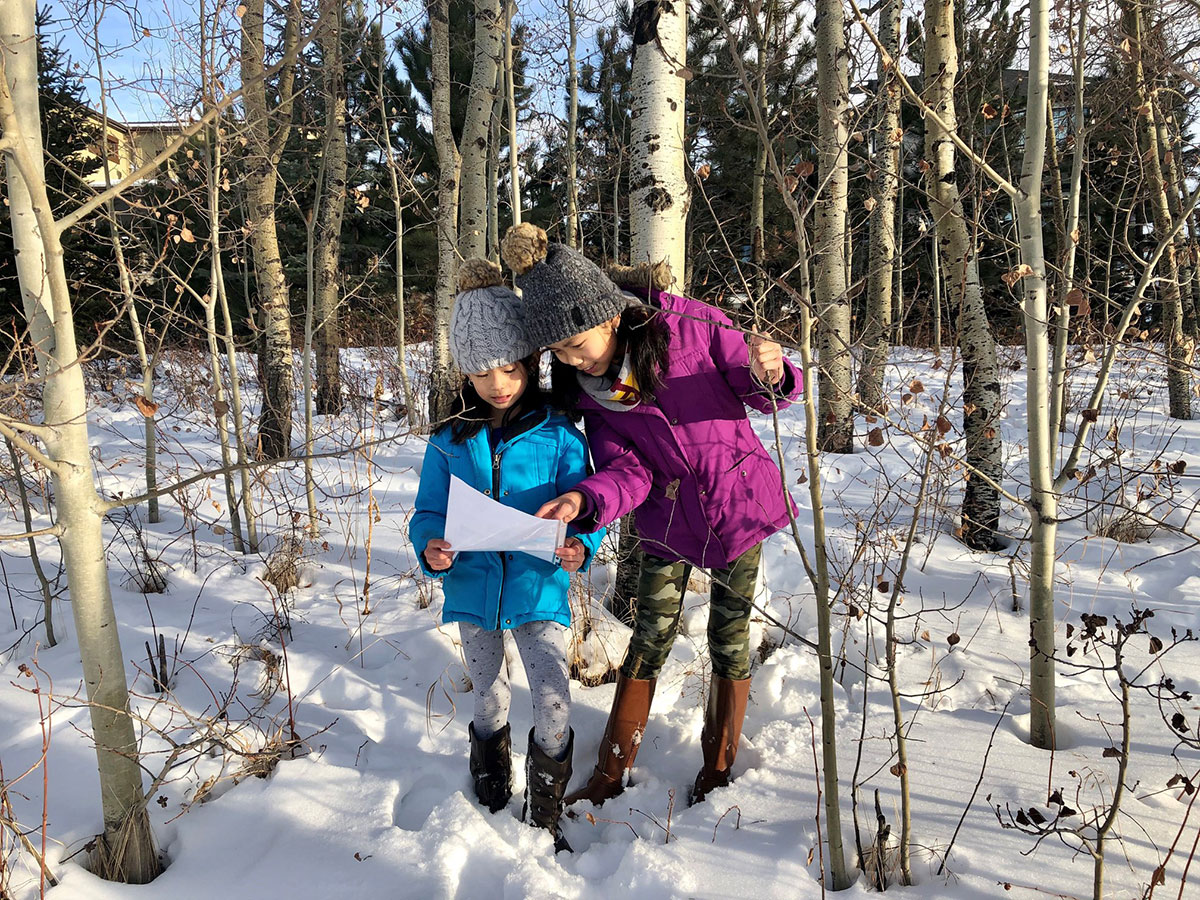 Adventure Play at Home
There are all kinds of ideas for kids to experience Play at home. Check out the Adventure Play at Home themes for activities and challenges to try!
Nature Play Spaces
Alternative playgrounds that use natural elements such as sand, water, wood, landforms, plants and boulders to inspire active and creative outdoor play, and connect people, young and old, to nature.
Community Nature Adventure Playground​ (seasonal)
Alternative playgrounds that use natural elements such as branches, twigs, rocks and other loose parts materials to inspire active and creative outdoor play, and connect people, young and old, to nature.​
Mobile Adventure Playgrounds (seasonal)
Dynamic spaces that contain a variety of materials and loose parts such as boards, tires, tape and cardboard that children are free to use to build, demolish, assemble and change their environments as they desire
Community Playgrounds
With over 1,100 playgrounds to manage and maintain, The City of Calgary work with community groups as improvements are needed. A new Community Playground Workbook is available as a starting point.
YYC Plays
YYC Plays is a group of organizations working together to show the value of play and the impact it has on our city.
Why are we doing this?
The City of Calgary was one of the first in Canada to declare its support of Article 31 of the U.N.Convention on the Rights of the Child, which states that the child has a right to leisure, play, and participation in cultural and artistic activities. In 2015, ParticipACTION released an evidence-based position statement that suggests Canada could increase its poor grade by focusing on active outdoor play. For these reasons, we have addressed play as a critical social component to a healthy city, and have created several initiatives to broaden the awareness and importance of play.
We also received funding from Lawson Foundation which has allowed us to; conduct research with Calgary parents on forms of play and play spaces; pilot evidence-based play programs; and create a municipal Play Charter. Additionally, Council provided funding to support the 2017 International Play Conference as well as, to continue to build and enhance play infrastructure in City parks.