City of Calgary Annual Corporate Employee Survey
The City conducts an annual Corporate Employee Survey to learn from its employees. The responses received provides direction that can be used to improve our ability to be a good employer and offer effective services to citizens and customers.
The Corporate Employee Survey also gives our employees an important, evidence-based guide toward our common purpose: making life better every day.
What does the survey measure?
The Corporate Employee Survey is designed to reflect our evolving culture and measure areas that are important to both employees and leaders such as employee satisfaction, engagement, safety and wellness. It has evolved over the years to include more questions.
The expanded survey asks employees about their perceptions on corporate culture, mental health and gathers information on employee demographics. It also asks City employees how they relate to our 4 Cs which are central to our work life at The City. The City looks for Character, Competence, Commitment and Collaboration in new hires and recognizes and develops them in existing employees.
This information allows us to make changes that matter in areas that we know effect employee engagement and are instrumental to service delivery.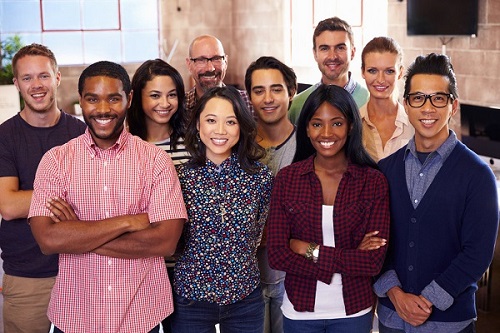 How does it work?
The survey is conducted every September by an outside research firm. The contractor is used to send the survey and gather and analyze the results. Employees are encouraged but not obligated to participate in the survey and their individual responses are kept confidential.
We believe this survey has helped The City of Calgary become recognized as one of the best places to work.
Please note our survey changed its format to add more questions in 2015.
Note: we have moved to a biennial Corporate Employee Survey. The next one will be completed in 2023.
Find research and engagement reports gather on a varity of topics. Go to the Research and Engagement Libary.