Climate Implementation Plan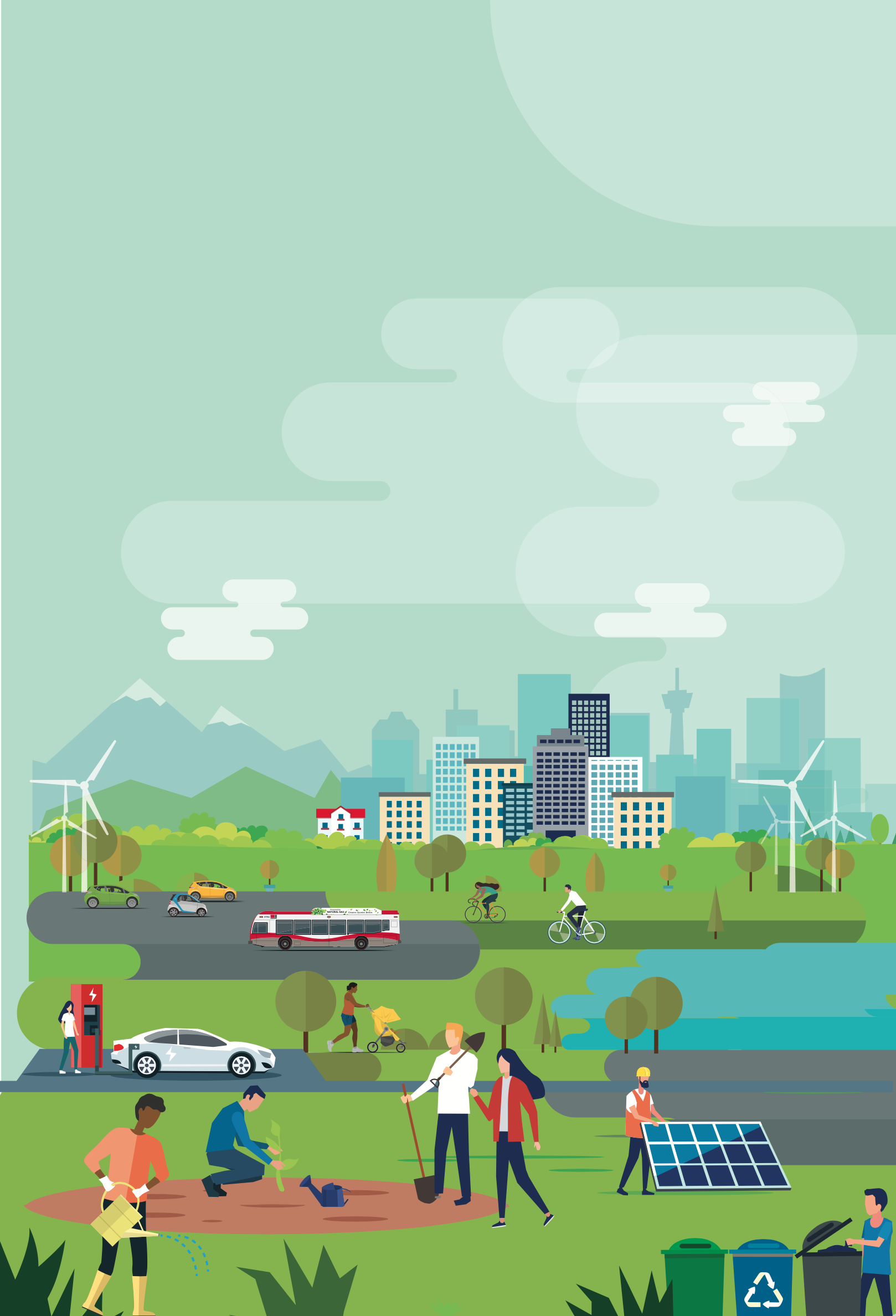 The Plan
Climate change is a big risk to The City of Calgary and all Calgarians. Through the declaration of a Climate Emergency and making Climate Resilience a serious concern, Council has made climate change a strategic priority and The City is committed to action. 
The Climate Implementation Plan (The Plan) describes the actions and programs in 2023-2026 across service lines that accelerate improved energy use, reduce climate risk and work towards net-zero greenhouse gas (GHG) emissions by 2050 as outlined in Calgary Climate Strategy – Pathways to 2050. Also, The Plan presents a great opportunity for new industries, low carbon technology, jobs, local business growth, partnerships and the realization of equitable climate action that helps all Calgarians.
The Plan has been prioritized into six focus areas
Communities
Buildings
Energy Supply
Mobility
Natural Infrastructure
Education & Outreach
Progress needs to be undertaken in each of these focus areas to set us on the path to achieving The City's net zero target by 2050 and becoming a climate resilient city.
To achieve this, the total cross-corporate investment identified to fund the 2023-2026 Implementation Plan is approximately $3.8M in new base operating, $44.1M in one-time operating and $207.8M in capital to achieve all the actions within the Plan. 
This budget represents primary or direct climate investments for actions specific to accelerating GHG emissions reduction and/or climate risk reduction in City services and does not include secondary investments in actions specific to the provision of other City service outcomes that provide some climate benefit. 
Investing in our Path to 2026
Legend

| Implementation Plan Categories | Base Operating (,000's) | One Time Operating (,000's) | Capital (,000's) |
| --- | --- | --- | --- |
| | | | |
| | | | |
| | | | |
| | | | |
| | | | |
| | | | |
| | | | |
| | | | |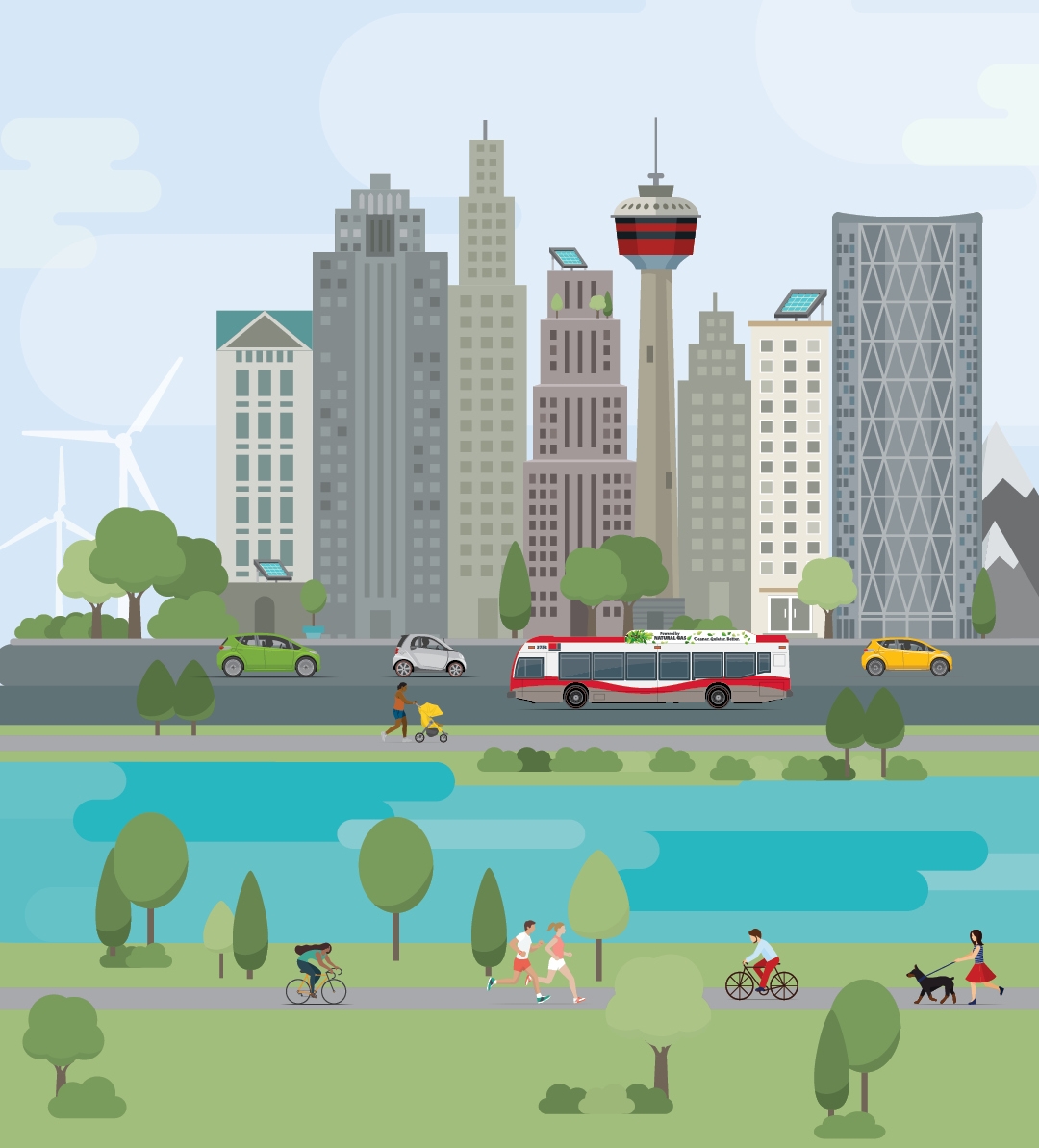 Background
Climate change poses a significant risk to The City of Calgary and all Calgarians. Through the declaration of a Climate Emergency and the prioritization of Climate Resilience as one-of-three foundations of Council's Strategic Direction for 2023-2026, The City is addressing climate change as a strategic priority and Council is committed to action. 
The Council-approved Calgary Climate Strategy: Pathways to 2050 sets The City's climate vision, guiding principles, goals and targets to achieve the outcomes of the Climate Emergency Declaration. The 2023-2026 Implementation Plan focuses on the corporate and community-based climate programs and actions to be taken over the next four years.