Partnering with Industry Symposium (PWIS)
For over 20 years, The City of Calgary has partnered with the Alberta Roadbuilders & Heavy Construction Association (ARHCA) to present the Partnering with Industry Symposium (PWIS). 
The 21st Annual Partnering with Industry Symposium (PWIS) was held virtually on Feb. 24, 2022. This year's theme, Investing in our Local Economy, provided a forum to discuss how the public and private sector can work together to ensure Calgary thrives as a vibrant and healthy city.
The presentations and video recording from the event are posted below:
Presentations
City of Calgary presentations:
Public Partner presentations:
Capital Projects
In Partnership with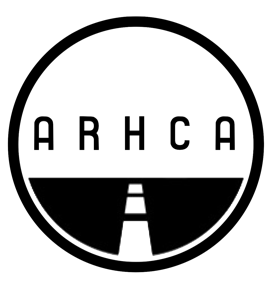 Please note: The video may take several minutes to download.
Previous PWIS events
Panel Discussion – Questions & Answers
Utility questions
With projects that have been completed to-date, we have been able to abate approximately 70 per cent of the flood risk since the 2013 flood.  Remaining projects include the Upper Plateau, Downtown Barrier and the Sunnyside Barrier.
Diversity of experience.  In my 30-year career, I've been involved in different industries, such as municipal, mining, oil and gas, and have played many different roles, such as consultant, design engineer, project manager, operations, maintenance, and commissioning.  I'd like to bring the best practices I've learned in having been in those different roles, to create a world class group in Utilities Delivery.
Green line questions
The Maintenance and Storage Facility is part of the Phase 1 DBF and located at Shepard Station.  The Request for Qualifications (RFQ) was released on March 31, 2022.
The deep utility tender package for Downtown and West Beltline is scheduled to be tendered in early April 2022. 
Future packages may also include the interface with CP to enable crossings of railroad corridors, consulting and advisory services to support procurement and support during implementation.
Specific to Phase 2 (Eau Claire to 16 Avenue N), the Green Line Board is committed to managing costs and risk. Should escalation costs and other risks not materialize, and pricing is received for Phase 1, the decision will be made with respect to Phase 2 following Council direction to build the Green Line in a stage-gate approach.
As the owners who are delivering the project, we are not the party to who proponents will go to for financing.  That being said, the proponents in a DBF procurement will be required to partner with financial institutions to secure financing.       
Various options will be considered and we will land on an approach by the time the RFP is released.
Any international proponents will need to work with local contractors and use local labor and services to deliver the project, so significant investment will remain here.  
In Design-Build-Finance( DBF) contracts, there are strong mechanisms that protect  non-payment issues.  For Phase 1 of the Green Line, additional financial mechanisms and strong contract language will be included to ensure that sub-contractors will be paid, and this type of behavior is curtailed.  
Green Line will be managed within the legislative process which will include Alberta's Bill 37: The Builders' Lien (Prompt Payment) Amendment Act, to ensure contractors are paid within established and defined timelines.  
All eligible proponents are given equal chance to bid on opportunities with the Green Line project.  
Green Line will continue to explore opportunities where there may be cost savings, risk transfer or innovation within the mandate of Calgary City Council's direction.
Financing of project questions
All eligible proponents are given equal chance to bid on opportunities with the Green Line project.  
A simple transfer of financing to a contractor, without due consideration of the associated transfer in risks, will inevitably introduce additional costs.  Delivery strategies that include financing can yield efficiencies when risks are apportioned to the parties that can best manage or mitigate the risks.  These strategies can also create opportunities to access lower-cost financing vehicles.
Green Line is following a DBF model for the main construction.  The successful proponent is responsible for the design, construction and partial financing of the work as well as managing the risk allocated to them.  Through the RFP process, thoughtful discussion and consideration will be undertaken to review who is best assigned to manage the risks that are identified.  
A new division within the new  Business and Engineering Services business unit, called Capital Contract Management, will be looking at strategic capital procurement and contract management.  A consideration for this division will be to look at new and innovative contract methodologies, such as early contractor involvement.  
The Water Utility is exploring partnership opportunities that can accelerate delivery of infrastructure, bring expertise for emerging technologies and/or leverage funding and financing solutions.  Opportunities include projects that yield energy savings or contribute to the Utility's net-zero goal.
Affordable housing questions
Changes in funding have affected some of our long-term strategies.  We've had three years without the Government of Alberta providing capital funding, however, they have just recently announced a new strategy which we hope to learn more about.  CMHC has also announced new programs and the retooling of existing programs.  The need is great, there are currently over 42,000 Calgarians who are at risk of homelessness.  We have 3 per cent of our housing stock as non-market, most cities our size have 6 per cent.  However, with innovation and persistence, we can find a program that will help us deliver good projects on good sites.
Public spaces delivery questions
Our immediate top priority is preparing for the upcoming 4-year budget cycle with Council – this includes preparation and prioritization of business cases for funding new capital investments.  Our next priority as a new team is to learn from each other and look for opportunities where we may be able to find some new efficiencies or opportunities where we can improve value across delivery of all public spaces. 
Yes we will be working with the Capital Priorities and Investment team to plan out our projects appropriately.  As a simple example, we want to avoid paving a new road, and then having to come back a few years later to dig it up to replace a utility.  So we will be looking at how we package projects and put them out to market, both so we can streamline the experience for Calgarians, and optimize the money spent.  There will also be some projects that will utilize multi-service teams – expanding on some projects that are already working this way like the Downtown Flood Barrier project, where we have bundled different types of work within the same space together in one contract.  We anticipate more of these types of projects as well as traditionally delivered work to continue into the future.
Downtown strategy questions
The program is not currently open.  Council had approved $100 Million and proposals have already been received.  The incentive itself is a $75/sqft grant available for office conversions.  If additional funding becomes available, or if there is money left over from the original program, a future call for proposals will follow. All office conversion projects will be delivered by the private sector and/or non- profit sector.  Once announcements are made public, industry will know the owners who will be looking for services to deliver those projects.
We will be hiring a new manager who will focus on the planning and regulatory side.  One thing we told Council we would look at is the planning regulatory system for the downtown core, which was originally designed around office buildings, not as a neighborhood.  So we would look at how the system can also accommodate residential use of the downtown, rather than just the commercial use.  There will be opportunity for industry to provide input into that work, either in late 2022 or early 2023. 
Council, on March 8, 2022, approved the establishment of a new Event Centre Committee whose goal will be to advance the pursuit of a new Event Centre on the same site as the last proposal, in conjunction with the building out of the overall Culture and Entertainment District.  Work is underway now to operationalize the new Committee and further updates will be forthcoming as things progress.  No formal report-back dates have been identified at this time.
City of Calgary realignment questions
2022 is our implementation year for the new City of Calgary realignment structure.  More information will be shared publicly later in the year. Currently, our teams are being informed of their roles and future teams to ensure we provide continued customer service throughout this transition. 
Supply management questions
The City does not post bid results and awarded solicitations on the City MERX site. The award notice information for all solicitations is posted on APC "Alberta Purchasing Connection" website.
The City uses a variety of procurement methods to achieve best value for the project. RFQ's "Request for Quotations" – Price only evaluation criteria for construction procurement opportunities are still being utilized as well as RFP's "Request for Proposal" where pricing with other technical evaluation criteria is required. Additionally, The City also uses RFSO's "Request for Standing Offers" for repetitive construction projects to help reduce the procurement timeline. Selected contractors are chosen from the awarded standing offers based on the call up process outlined in the RFSO. These procurement methods are delivering the desired results.
The City's Contractor and Volunteer Vaccination Policy was suspended on March 7 in alignment with the easing of provincial restrictions.