​Underused spaces exist in every city. While they can make an area feel unloved or underappreciated, they offer opportunities for temporary and permanent transformations that can contribute to the surrounding community in positive ways. 
The City of Calgary is transforming some of these underused spaces across our city into temporary parks and plazas where you can hang out and socialize, encouraging activity and creating lively places for Calgarians to enjoy. Pop-Up Labs will appear during the Summer and Fall of 2018 around the city and will feature colourful tables and chairs, synthetic grass, art installations and other items to help make vibrant spaces. Some spaces will also feature Furbaniture which is a travelling public space installation that has been created by the University of Calgary's Faculty of Environmental Design​ and the Laboratory for Integrative Design.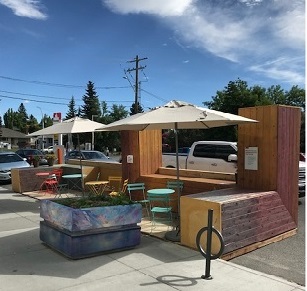 These design experiments provide an opportunity to see how low cost temporary installations can create dynamic, engaging spaces and encourage increased use of areas that would otherwise sit empty. We will be conducting design tests, observing usage, gathering data and measuring results to see how these transformations have contributed to the surrounding communities.

To see where we will pop-up next, check out the schedule below:
​Location 
​Address
​Dates

Location:

​Municipal Plaza

Address:

​800 Macleod Trail S.E.

Dates:

July 10 - 24​

Location:

​Sunalta Transit Plaza

Address:

​1706C 10 Avenue S.W.

Dates:

​Until August 2

Location:

​Chinatown

Address:

​​3 Avenue S.E. between Centre Street and 1 Street S.E.

Dates:

​​​August 2 to 16

Location:

​Marda Loop

Address:

​34 Avenue and 22 Street S.W.​

Dates:

​Until August 30

Location:

​Inglewood

Address:

​9 Avenue and 13 Street S.E.

Dates:

​August 1 to October 1

Location:

​Genesis Centre Plaza

Address:

​10-7555 Falconridge Boulevard N.E.

Dates:

​August 3 to October 1

You can take part in your own Pop-Up Lab transformation. September 21, 2018 is Calgary's third annual PARK(ing) Day, an annual event where citizens, artists and designers come together to collaborate and temporarily transform parking stalls into public spaces for all to enjoy. Applications for ideas can be submitted until August 24, 2018. To learn more and see how you can get involved, visit the PARK(ing) Day page here.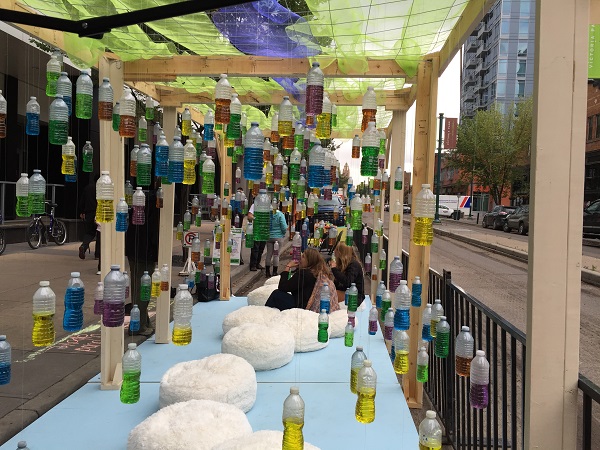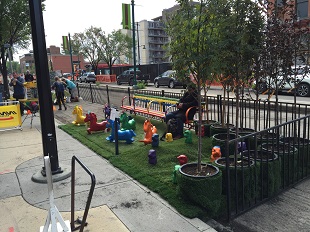 If you would like more information on Pop-Up Labs and how The City of Calgary is working to create more vibrant public spaces, email kate.zago@calgary.ca​​​​​​​​​​​​​​​
​​​​​​​​​​​​​