Human Resources (HR) offers high-quality services to our customers through a portfolio-focused HR delivery system.
Our services include:
recruitment and retention;
succession planning;
organization development;
learning and development;
performance management;
employee and labour relations;
pay services;
employee Active Living Program,
health management;
compensation;
employee & family assistance program (EFAP);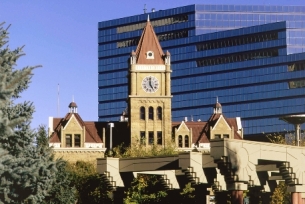 Vision
We will strive for excellence and demonstrate our passion through being:
Partners, accountable for accomplishing strategic human-resource objectives that clearly contribute to business results;
Stewards for all employees; recognizing and increasing their contributions to The City; and
Catalysts, identifying human-resource opportunities; supporting and encouraging business partners and employees through change.
Mission:
As a seamless human-resource practice, we will:
help shape and integrate the human resource objectives throughout the corporation, and share in the design and delivery of services that achieve those objectives;
consistently apply the highest quality professional human resources services in alignment with business needs;
measure our performance in meeting internal customers' needs and against external best-of-class human-resource practices;
support the development of employees to their full potential of adding value to corporate goals;
enable management and employees to meet their commitments to each other;
be accountable for the highest professional and ethical standards;
shape a work culture that supports diversity, innovation, risk-taking, and sustainable change; and
continuously examine and improve the delivery of flexible and innovative human-resource services.


​​​​​​​