Some plant seeds, like the Dandelion, are shaped to float or glide through the air. Try making your own dandelion flower.
Supplies
Paper
Paint
Sharpie/markers
Directions
Step one
Draw a big black dot for the centre of the dandelion. Next, draw lots of lines starting in your black dot going outward (different sizes). Add little black dots as seeds to the end of your lines. Finally, draw a long line for the stem of your dandelion. Write a positive message to Calgary at the bottom.
Step two
Use your favourite paint colours and put a small dot of paint on your finger. Dab your finger on the tips of the dandelion seeds. Repeat with different colours.
Step three
Let your artwork dry and hang it in your window for your neighbours to see!
Did you know?
Animals eat flowers and even weeds like dandelions. Rodents, white-tailed deer, rabbits, goats, birds and even humans eat dandelions. They are also a major food source for insects like our friends the bumblebees.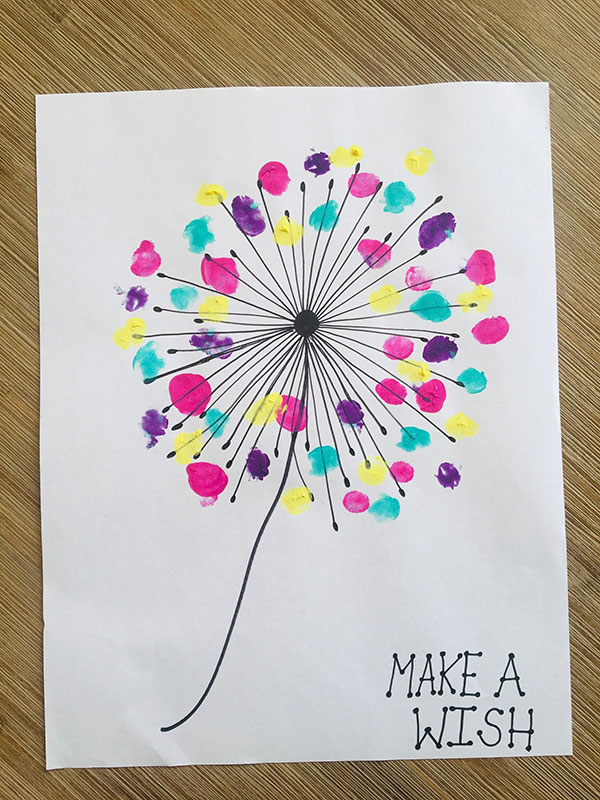 ​​​​​​