Supplies
Sketch Pads or stiff surfaces with sheets of paper
Pencils
Directions
Take a brief hike and find an interesting spot in nature. Once you've chosen a location, determine a path between two points and have everyone make a map of treasures found along that path.
Everyone should take their time, moving slowly while looking for interesting nature discoveries.
Include quick sketches and invent place names for your drawings along the way. If you are making a loop hike, consider which corner of the page would be best to start the map. Leave room for the full loop on the page.
Draw plants, landforms or other easily identifiable features that can be seen from your location. Then start the dashed line that will show the route you've walked between interesting natural features. The result will resemble a pirate's map you can share with others to enjoy.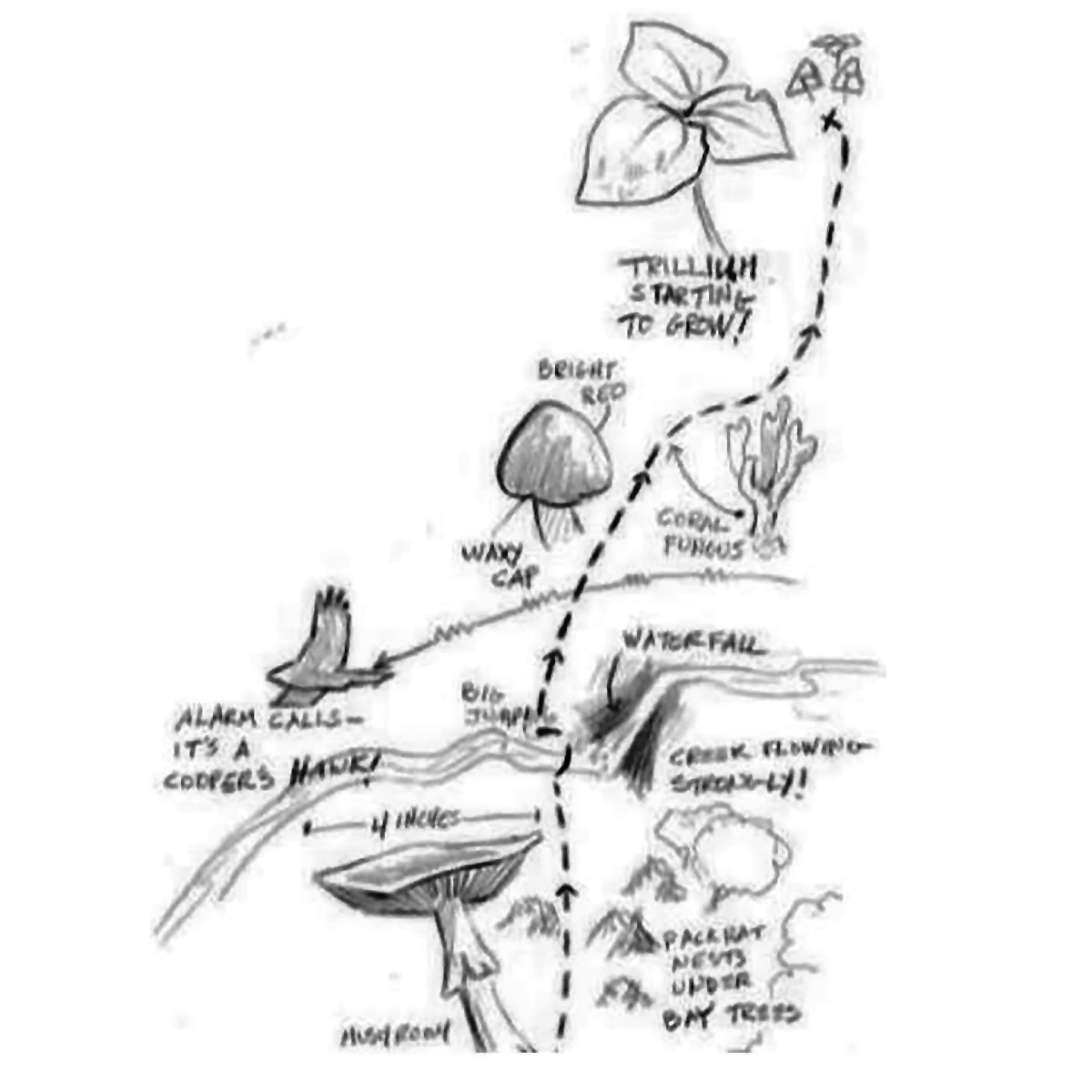 ​​​​​​​​​​