Play is about building on ideas and working through solutions for different needs. Explore building your imagination and confidence! Think about how you create space, security, safety, boundaries and moving parts that work together.
---
Play activity
Build a den, fort or playhouse indoors using household, recycled or natural materials in your home or backyard.
Sample materials
Blankets
Tarp
Pillows
Cardboard boxes
Sticks of any kind
Bedsheets
Toys
Chairs or stools
Anything else you can think of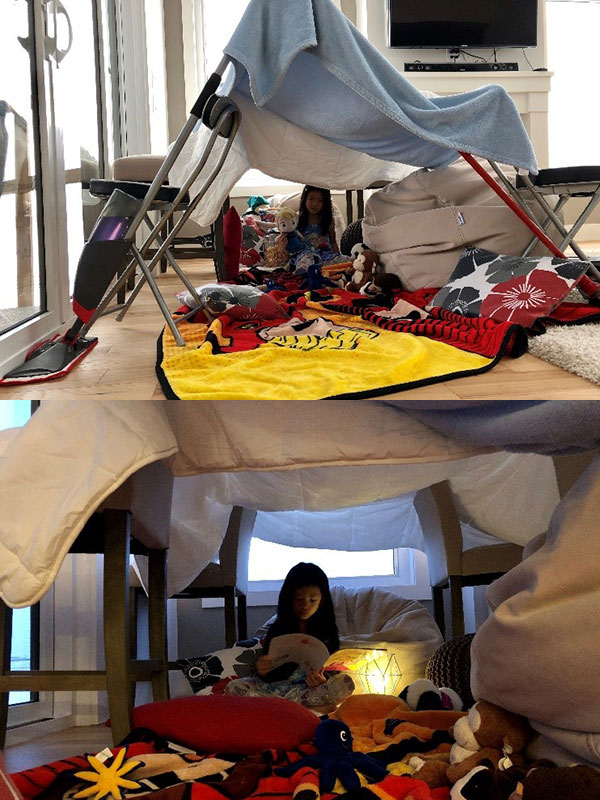 ---
Play challenge
Build a device with moving parts that can move as quickly as possible and travel the farthest.
Sample materials
Cardboard
Popsicle sticks
Empty pop cans
Bottle lids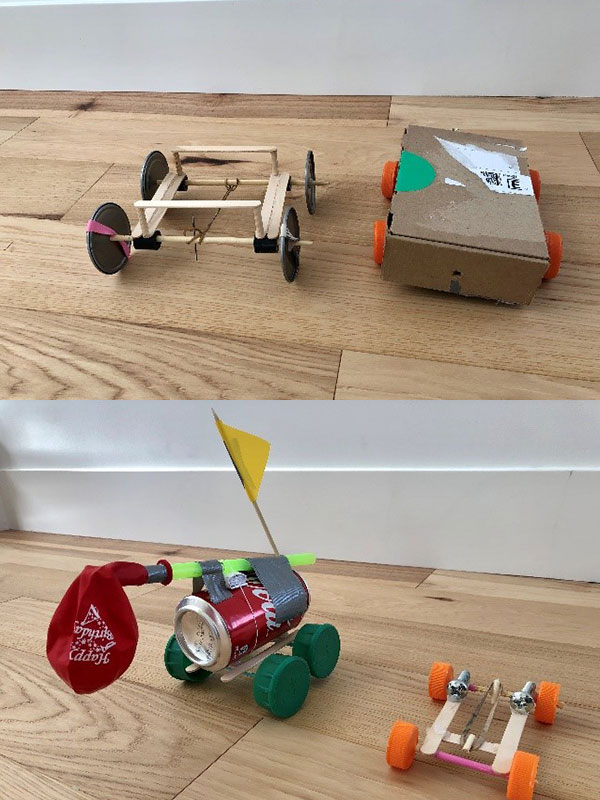 ---
​​​​​​​​​