Show your pride and love for Canada!  What makes Canada special?  There is so much to appreciate!
---
Play activity
Collect clothes and daily items to decorate your backyard with lots of red and white. Set up a "camp" with a pretend fire and real snacks such as s'mores. Build your own camping tent and celebrate the outdoors close to home (activities can be done indoors if the weather is poor).
What would make this a fun adventure for your family?  What birds do you see while "camping"?  Can you make a Canadian flag with small red and white items found around your home?  What natural items can you use to form the Canada flag?
Sample materials
Red and white clothes or household items, like towels or napkins
Rocks, logs or sticks, and pretend "flames" (use your imagination!)
Tent, blankets, bedsheets and chairs
Small red and white objects
Natural items like stones or pinecone scales to make a "mosaic" flag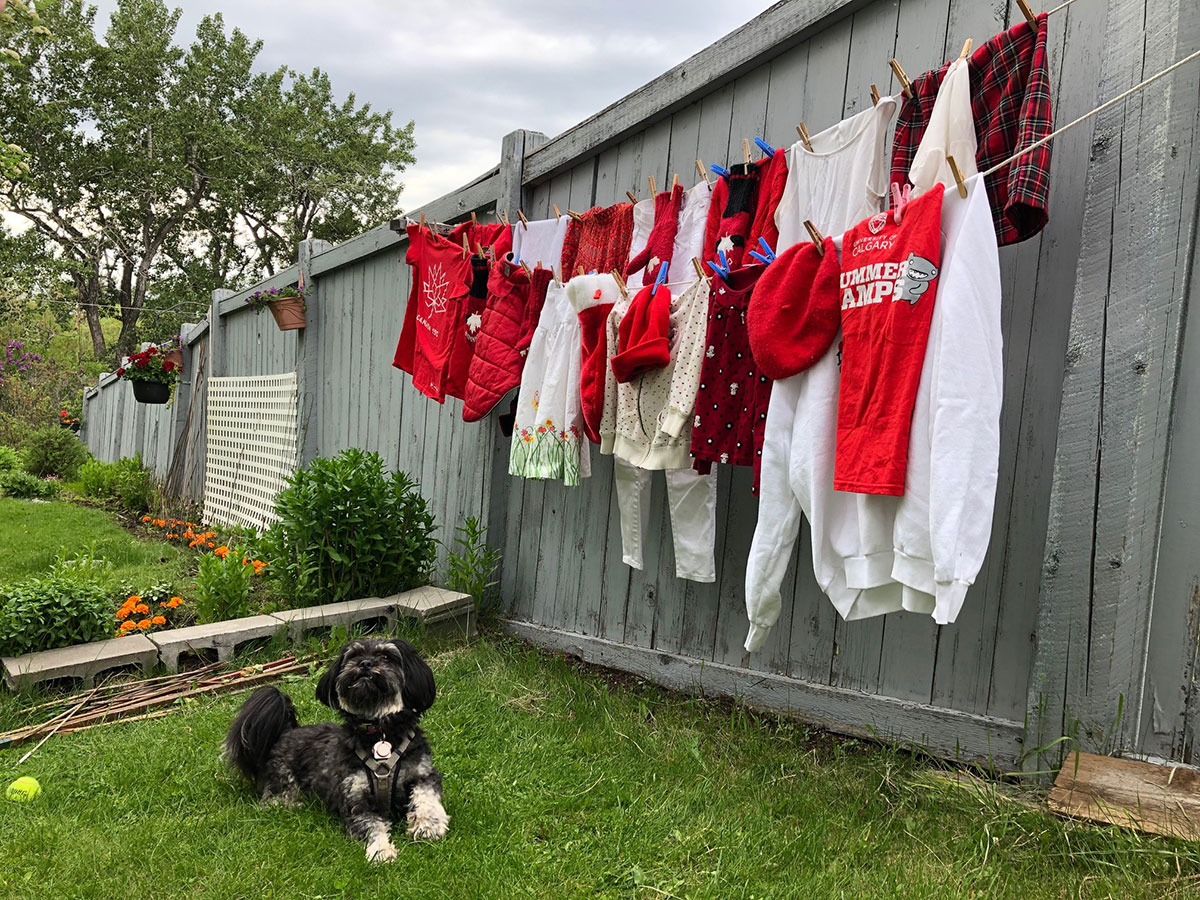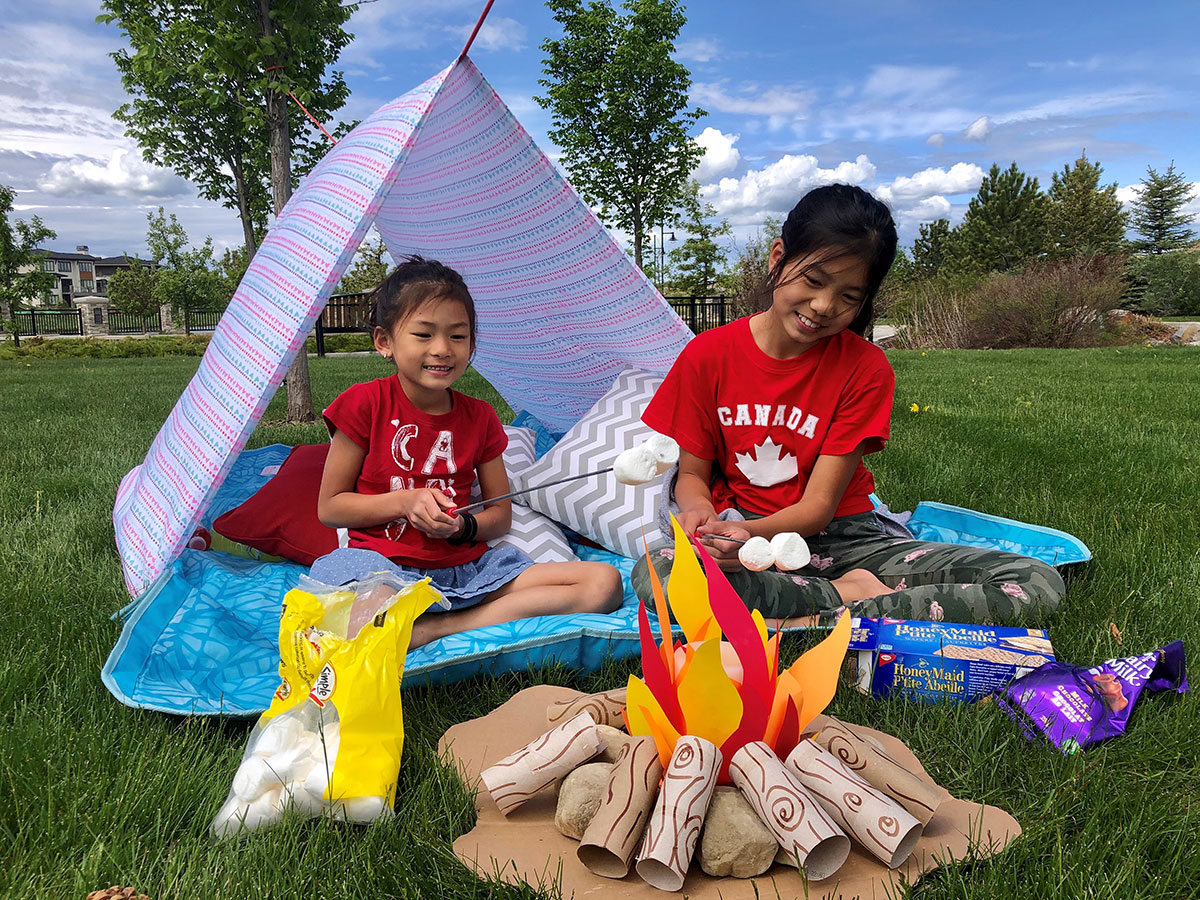 ---
Play challenge
Celebrate Canada Day playing with endless bubbles! What can you use to make a bubble wand and your own bubble recipe to form the biggest bubbles?
Sample materials
Wooden dowel or stick
String
Washers or key rings for weight
Water, dish soap, sugar and large bucket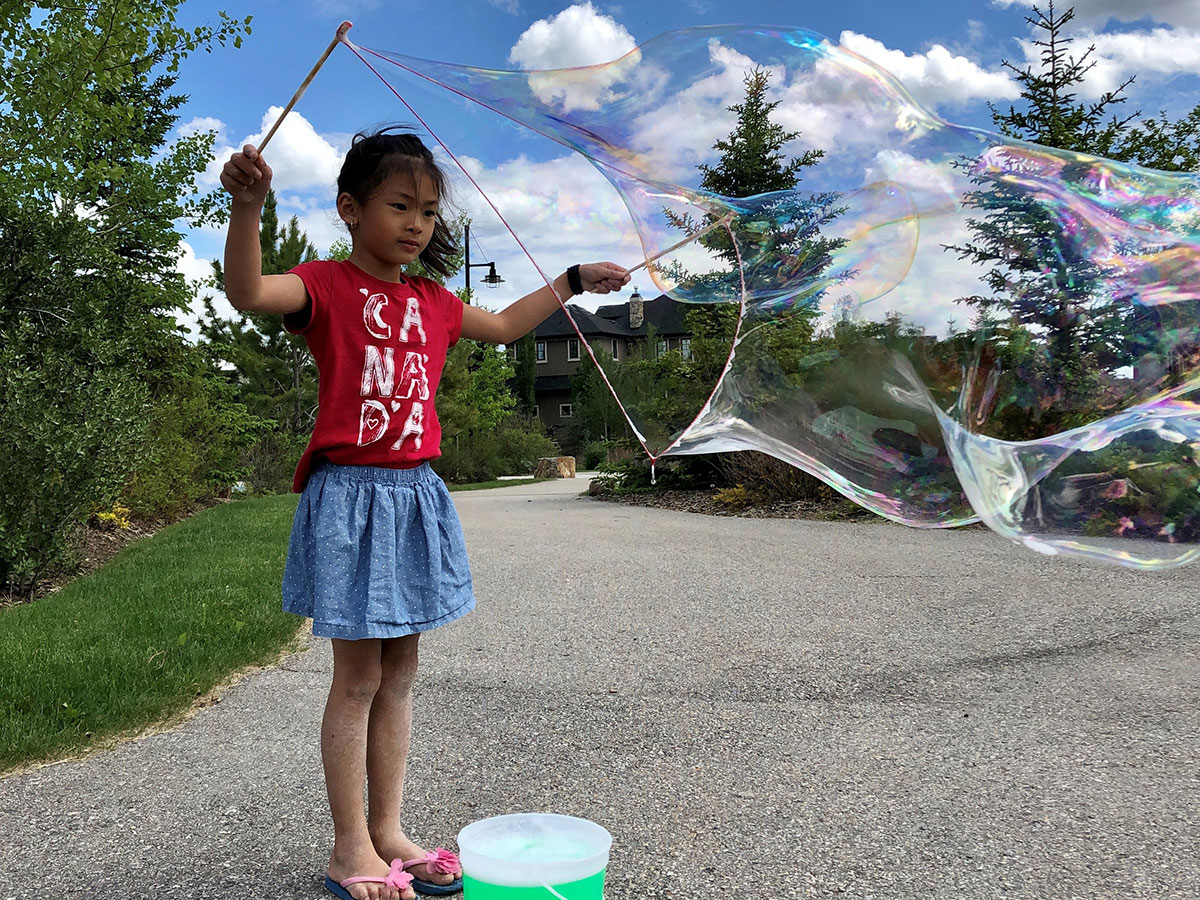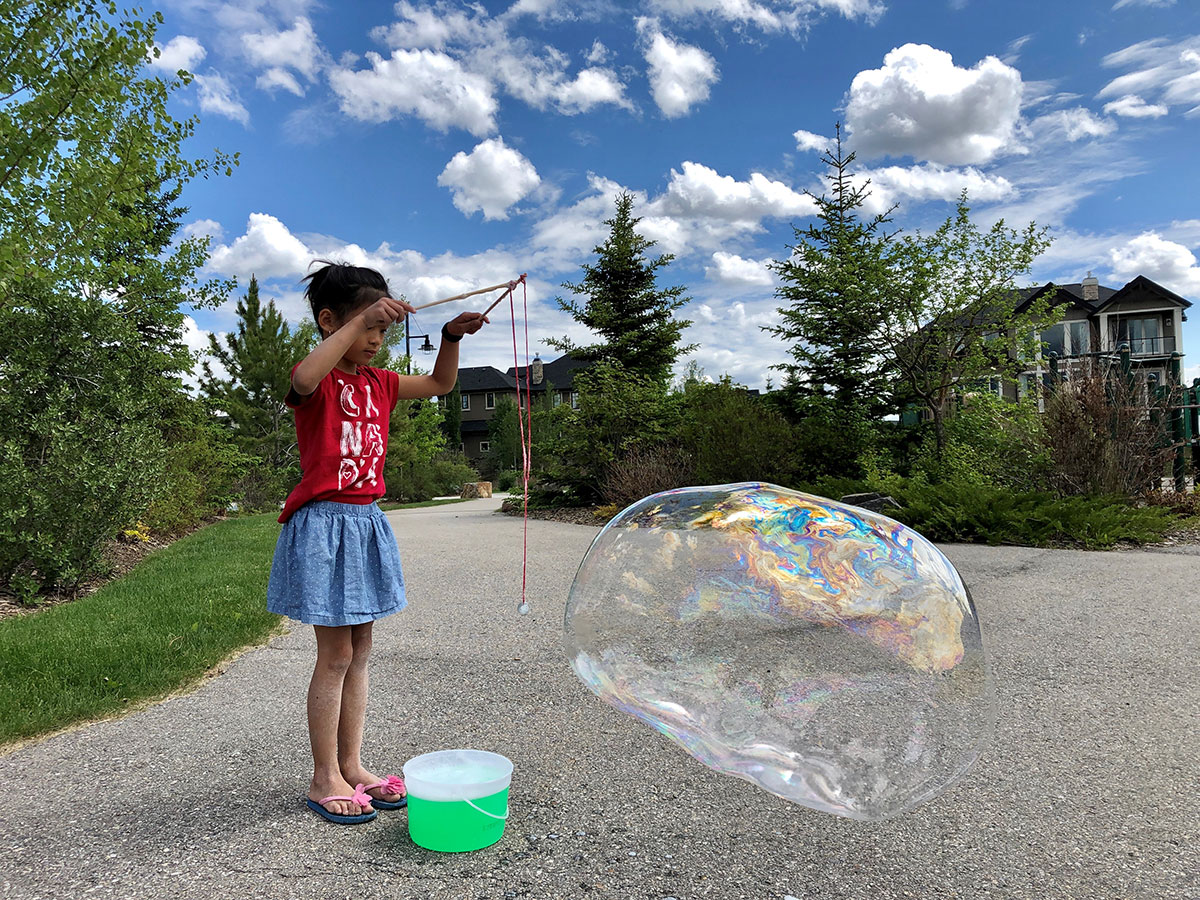 ---