Imaginary play helps children make sense of the world.  Small world play, role playing and creating stories help us to connect with each other and deepen our relationships.
---
​​​​​​
Play Activity
Create a 'small world' Tiny Garden in your backyard, planter or dish using a collection of small, natural materials. Be sure not to break parts off plants.
Construct your garden features like ponds, trails, huts and ziplines.
Who is your garden for? Have fun playing with figures you construct such as fairies, pirates, animals or small toys and tell a story.
Sample Materials
Spot outside or container (e.g. pie pan, tray, box, flower pot)
Dirt and natural materials (stones, pinecones, sticks)
Craft materials
Small toys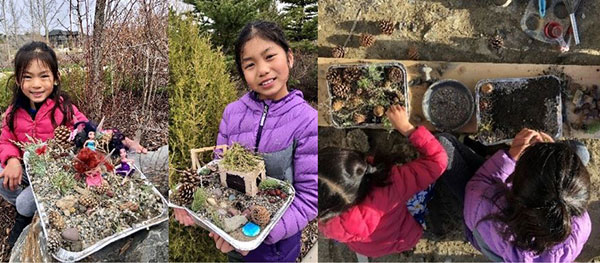 ​​
---
Play Challenge
Build a stable structure that can support a large weight using wooden clothespins, binder clips and/or popsicle sticks only.
Sample Materials
Wooden clothespin
Binder clips
Popsicle sticks
Canned soup or vegetables, container of margarine or jar of food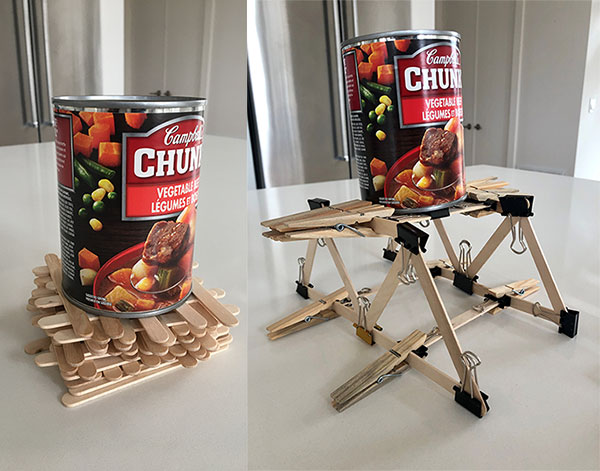 ---