Exploring light and shadows
It can be so thrilling to discover your own shadow and play with light. Shadows are fun to chase, move around, freeze in place and jump on. Everyone can have fun with light and creating shadows!
---
Play activity
A sundial is a clock that uses shadows to tell time. Create a human sundial by tracing outlines of your shadow with chalk on the pavement at different times of the day. Or you can use your favorite toy to trace its shadow on a piece of paper. What time of day is the shadow the smallest? What are other creative ways to play with shadows?
Sample materials
Sidewalk chalk or paint
Paper
Marker
Toy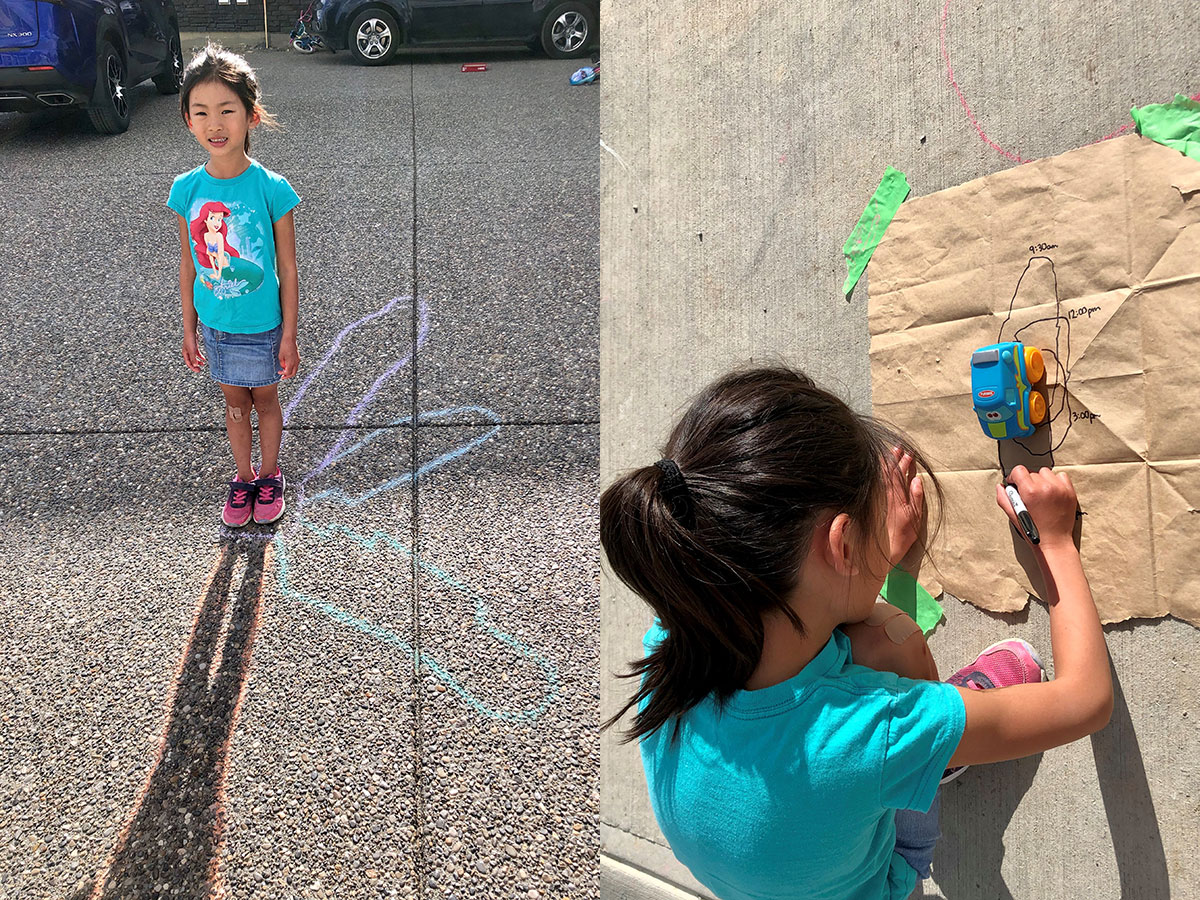 ---
Play challenge
Light can be split into different colours of the rainbow by a process called refraction. What can you use around your house to create your own rainbow at home? How many colours do you see?
Sample materials
Compact disc (CD)
Mirror
Flashlight or lamp
Glass of water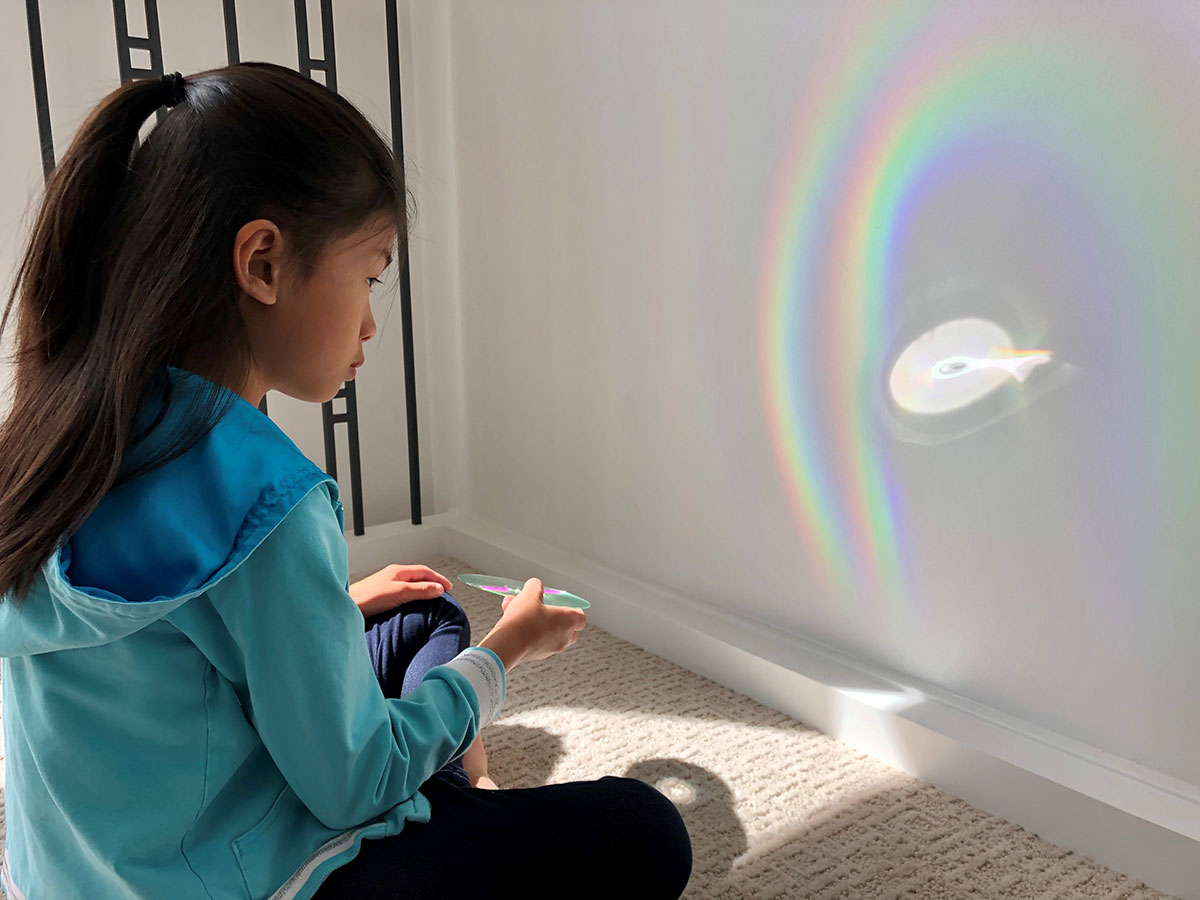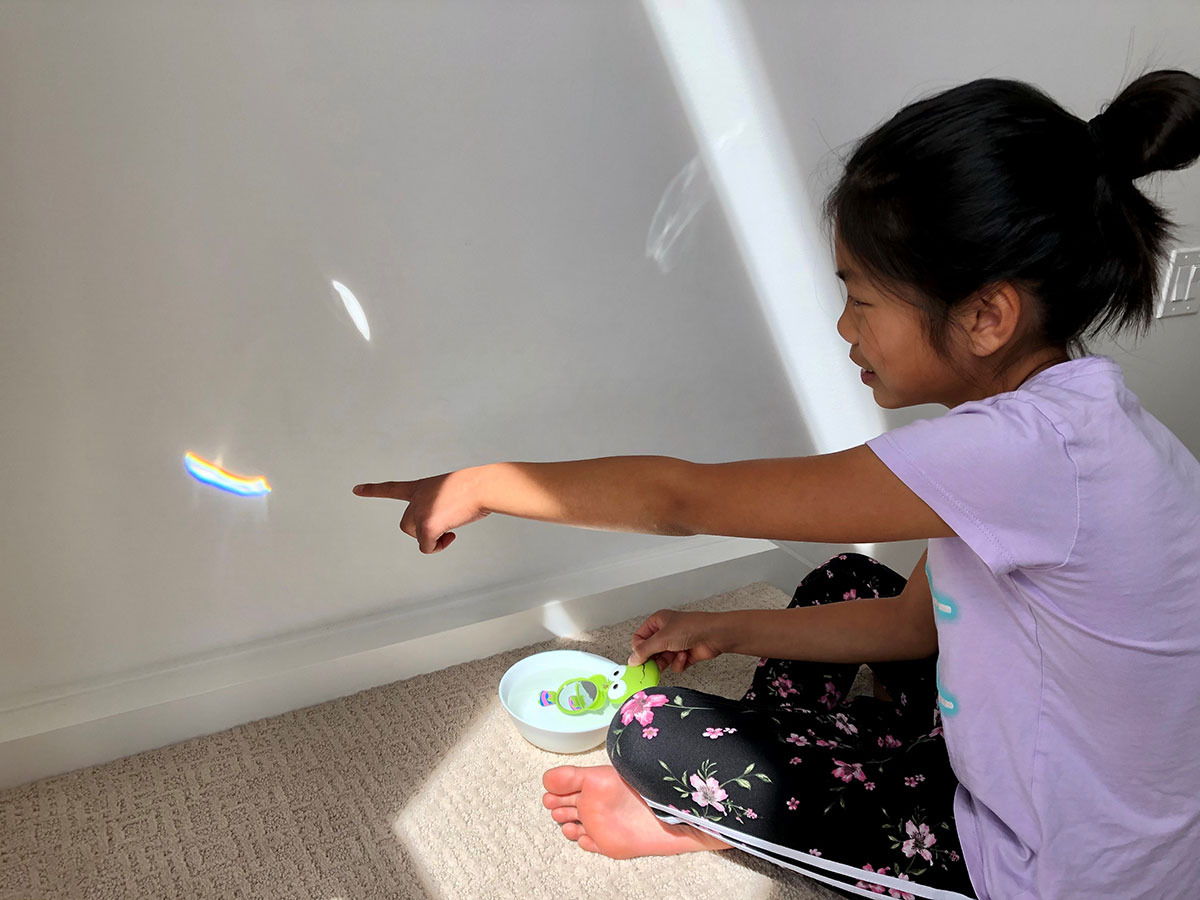 ---