Being outside exposes children to the natural world through exploration, experimentation, motivation and through their senses. Outdoor play also helps children stimulate neurological pathways to the brain and is essential for cognitive and physical health.
---
​ ​​​​​​​​​​
Play Activity
Set up a campsite or tent in your backyard or nearby park. Spend some time under the sky using household items. What do you see in the clouds? Can you find the moon? Discover the different constellations and begin to differentiate between planets and stars.
Sample Materials
Bedsheets
Blankets
Tarp
Flashlight
Binocular
Pillows
Lawn chairs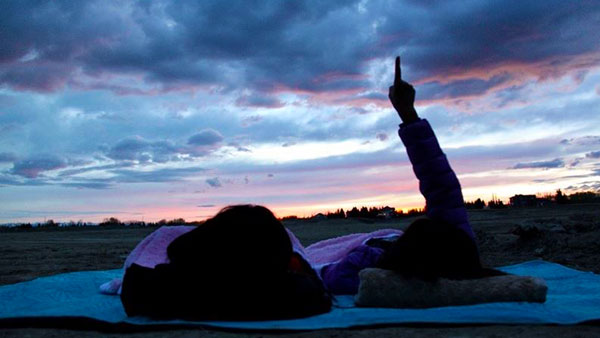 ---
Play Challenge
Build a rain shelter using supplies found at home for your toys. Test its durability using a watering can or spray bottle. Did your shelter keep the inside dry and did it stand on its own?
Sample Materials
Cardboard/paper
Popsicle sticks
Toilet paper rolls
Styrofoam
Plastic cups and bowls
Twigs or fallen leaves
Anything you can find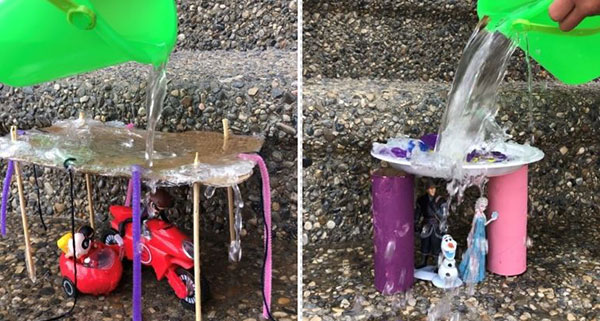 ---