Exploring simple machines
Construction play such as measuring weight against gravity, moving objects and testing their limitations all contribute to a child's way of thinking outside the box.  Playing with a variety of building and reusing household products helps children build self-confidence and encourages their independent creative learning.
---
Play activity
Do you have old tires that you are about to throw away?  Why not reuse them for outdoor play areas and activities!  Tires are fantastic large loose parts for children to move and manipulate.  What are some activities or things you can build with tires?
Sample materials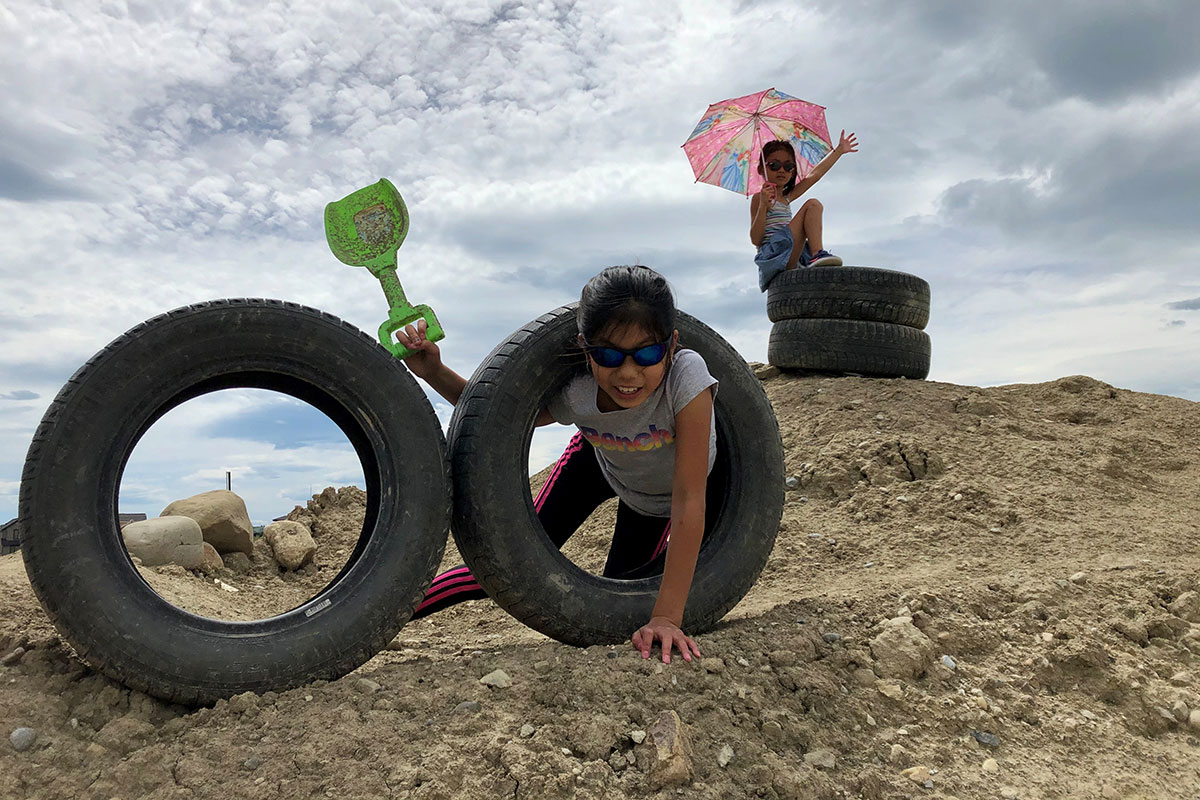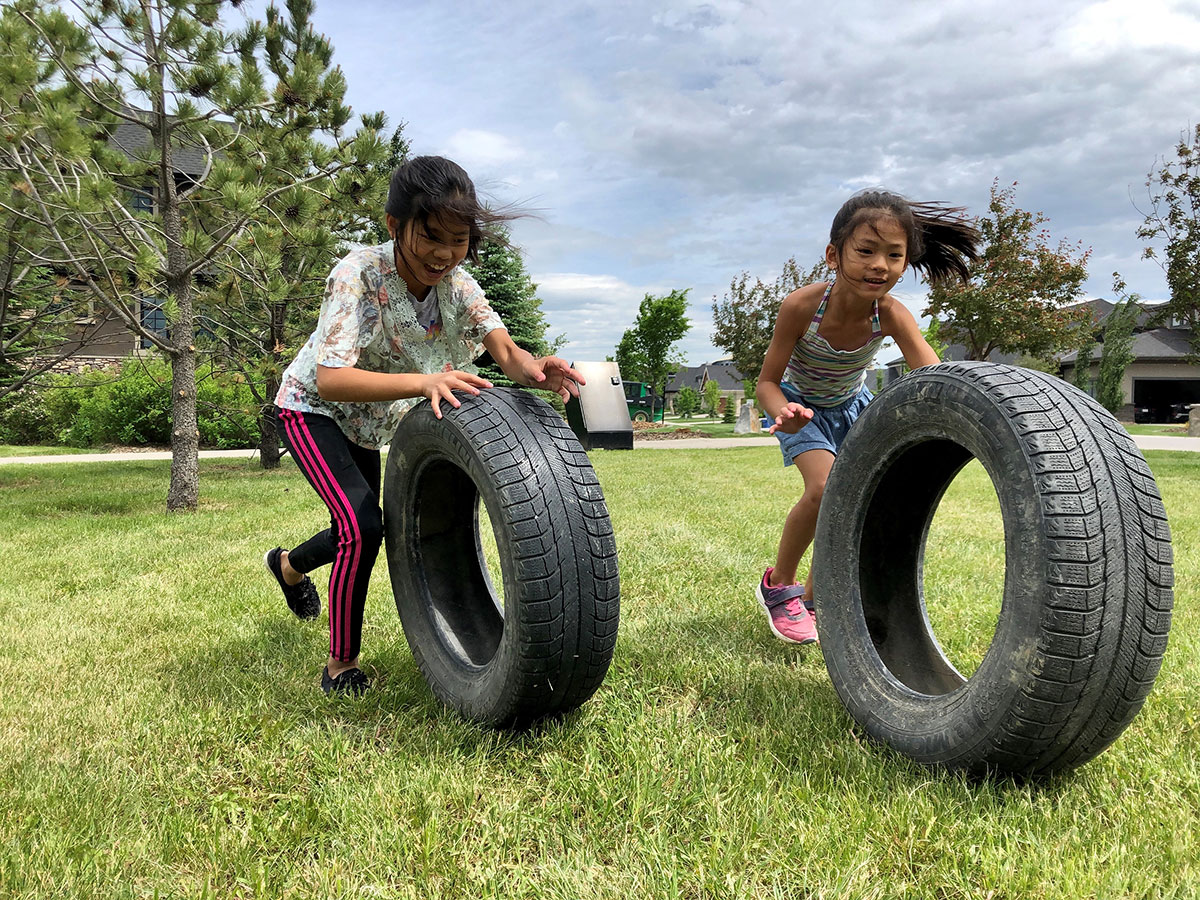 ---
Play challenge
Pulleys are simple machines with a wheel that you can loop a string or rope over to make lifting an object easier.  What can you use around your home to build a pulley system?  What objects are you going to lift?
Sample materials
Spools, rolling pin or sewing machine bobbins
Sticks of any kind
Carabiners
Wire hanger
String, rope, ribbon
Cups, containers
Pail
Recycled cardboard boxes or tubes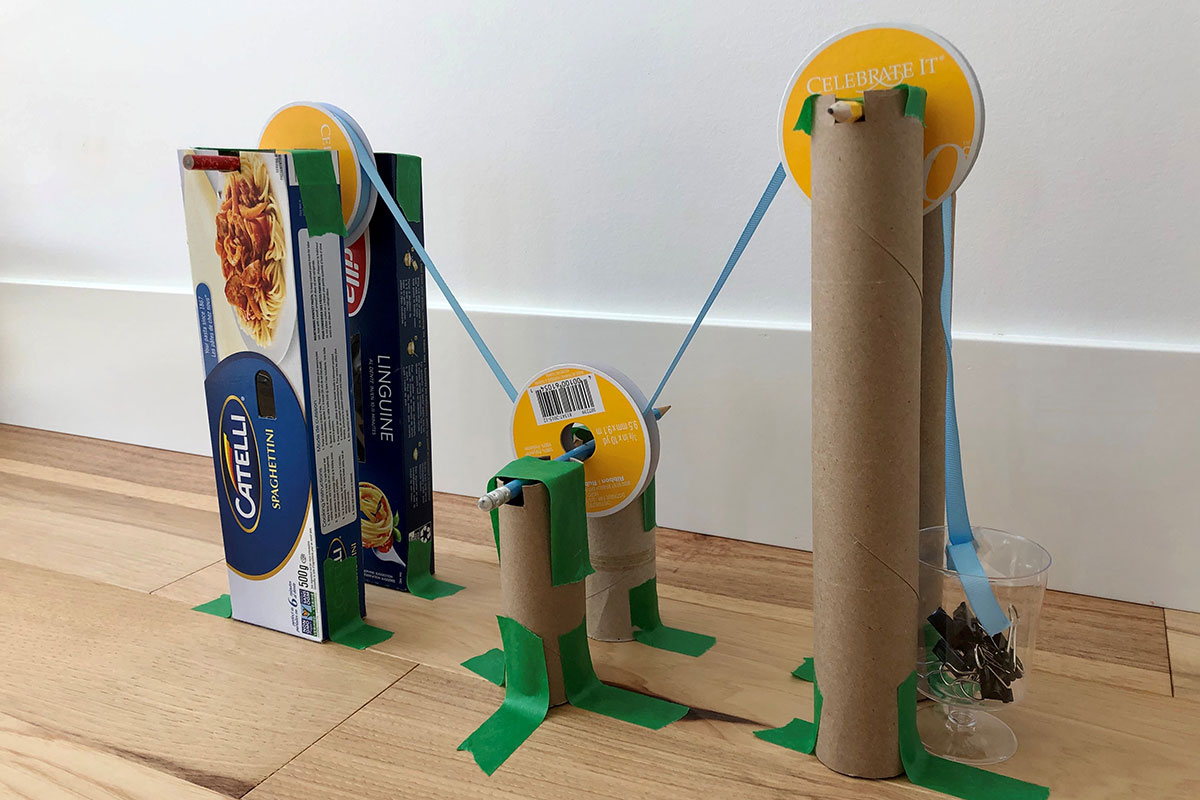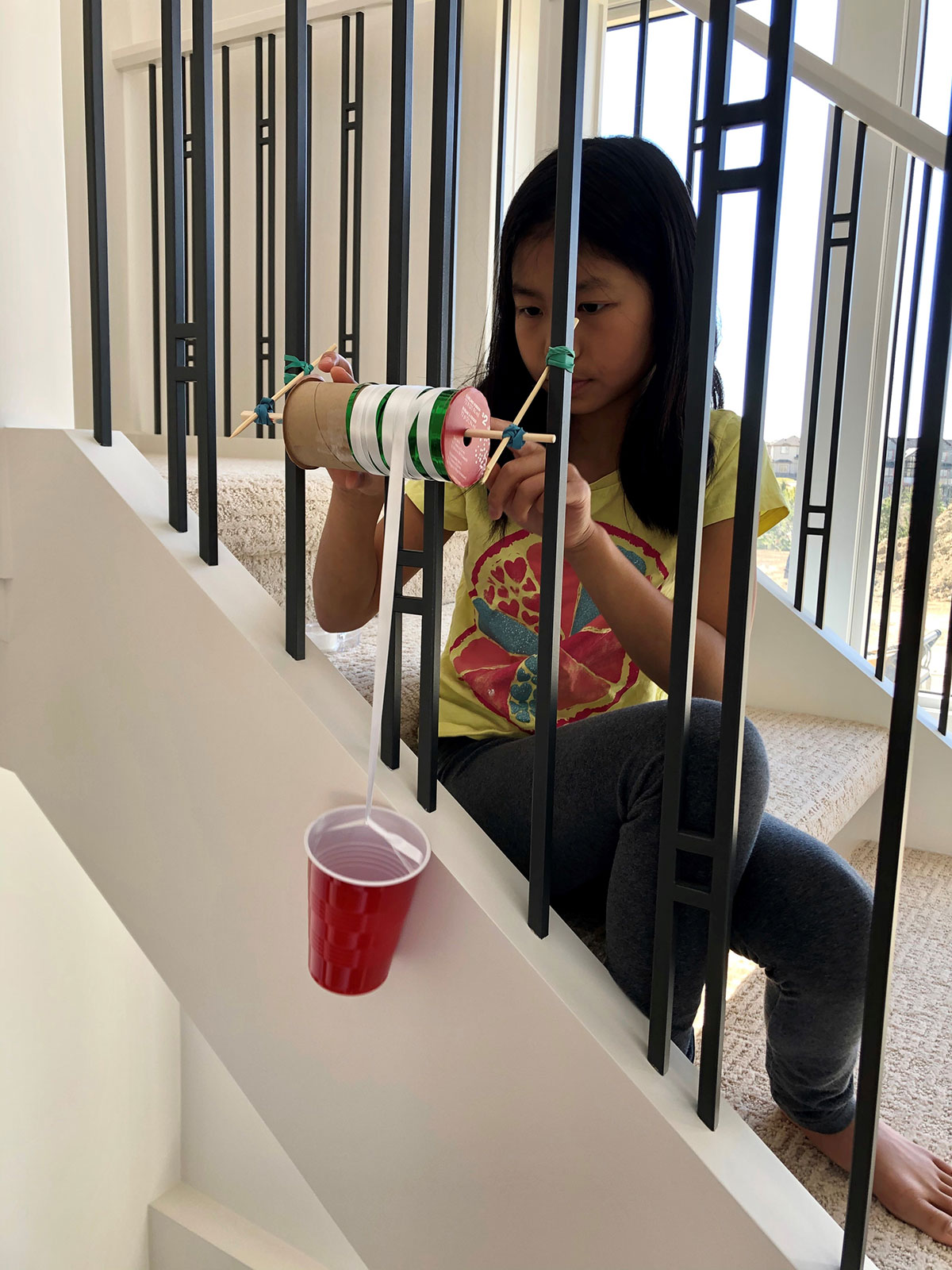 ---