Popsicle stick picture frame
Supplies
P​opsicle sticks/straws/twigs collected from the yard
Glue
Paint
Construction or foam paper, feathers, jewels or any decorations
Directions
Step one
Glue the sticks together to build the picture frame.
Step two
Once glue is dry, give each child their picture frame and let them paint it.
Step three
Add decoration to the frame.
Step four
Glue magnets onto the back of the frame, or glue on string and hang it on a hook.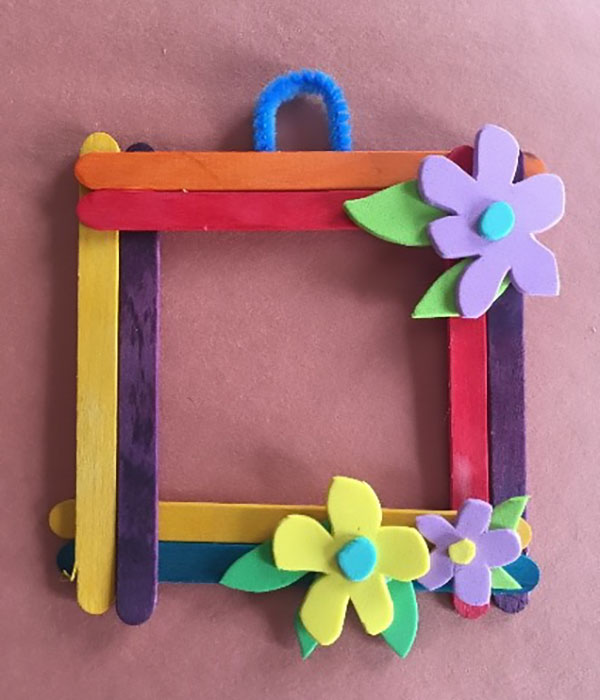 ​​​​​