Public Art inspired drawing or painting
Make your own drawing or painting inspired by an artwork in the Collection
​​
Guidelines:
Use any art supplies you currently have on hand
Explore the City of Calgary Public Art Map or the Completed Public Art Gallery and choose an artwork you would like to reference
You can either re-create the artwork as you see it, or create a new work inspired by it.
Spend some time to look closely at the artwork you chose, the longer you look at it, the more details you will notice.
Here are some ideas to think about while working on your drawing or painting:
What does the artwork immediately make you think of? Does it make you feel a certain way?
What is the artwork's title? Does it change what you see?
How big is the artwork? What do you think it would feel like if you were standing right next to it or beneath it?
How does the artwork relate to its surroundings? Do you want to include its surroundings in your own drawing or painting?
Do you notice any patterns, repetition, balance or symmetry in the artwork?
Does the artwork create a sense of movement or action?
What do you think it might be made of? Why do you think the artist chose to make it that way?
Is the artwork colourful? How did the artist create colour? Why do you think they chose those colours?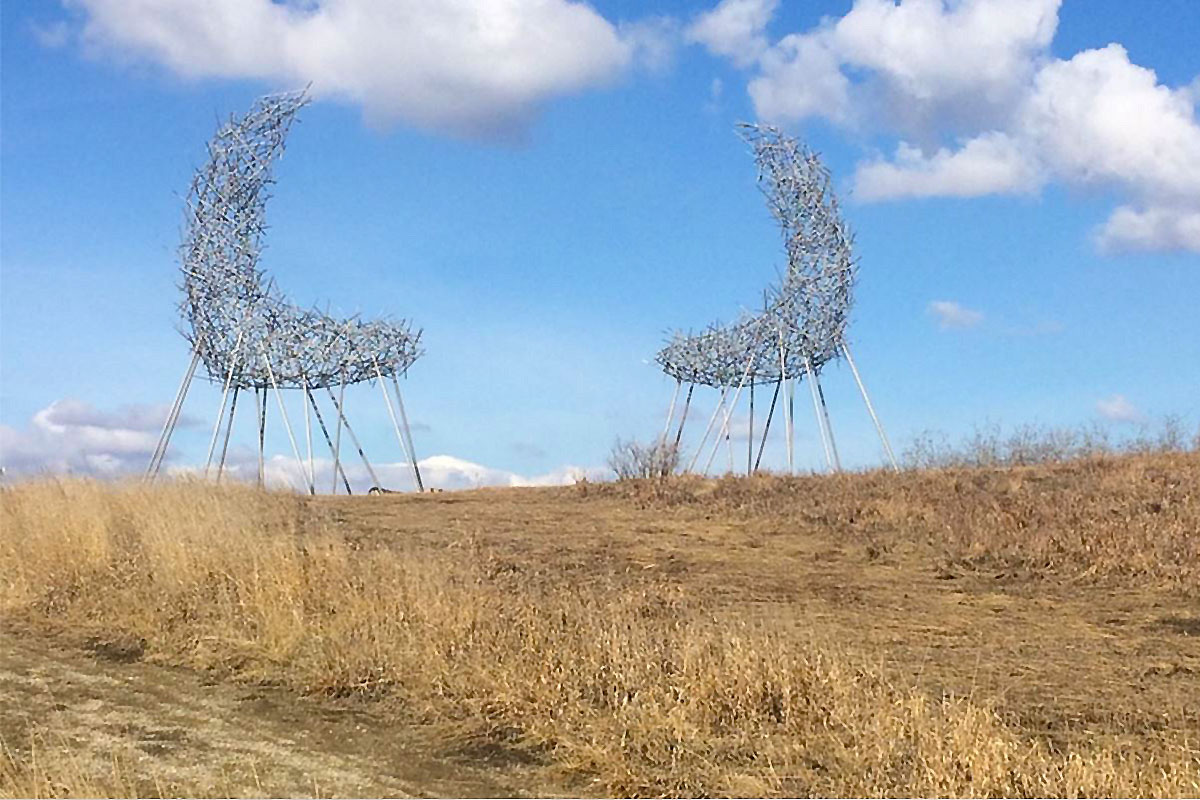 Convergence, by Laura Haddad and Thomas Drugan, 2017
Bonus Activity:
Ever wonder what one of Calgary's public artworks might look like on your street or in your yard?
Draw an outline or tracing of one of the artworks from the Public Art Map on a clear sheet of plastic and tape it to your window! Experiment with different sizes and placements.
​​​ ​​​​​