What is physical literacy?
Physical literacy is about developing the fundamental movement skills that all children need - skills such as running, hopping, throwing, catching and jumping. Children who are physically literate will be more likely to participate in physical activity and will have more fun because they know how to run, jump, and throw and more.

Activities and games are to physical literacy what nursery rhymes are to language; a fun and simple way for your child to develop the skills they need.

It is important to practice basic movement skills on ice, in water, in the air and on the ground; indoors and outdoors. Put all this together and it contributes to building physical literacy.  

Here at The City of Calgary, we want more Calgarians, more active, more often. We know it is important for Calgarians of all ages and all abilities to have opportunities to recreate and be healthy.
​​​
What can parents do about physical literacy?
Play, it's more than you think. Make time each day to play with your child. Whether it's playing catch or building forts, playing with your child develops their love of movement and play.
When parents and children play together, they are actively practicing skills that are fundamental to building physical literacy. Spend 30 minutes per day playing together and your children are getting half of their recommended daily activity.
Physical literacy in adults
After an injury or illness you may need to relearn certain movements. These documents are available to citizens, healthcare practitioners, and fitness instructors: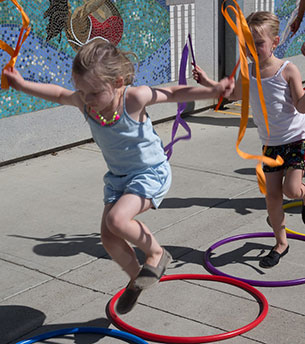 ​​​ ​