Benefits of taking our skating & hockey lessons
---
Learn skating skills while building confidence in a supportive environment
Learn to play in a non-competitive team environment
Make friends with like-minded interests
Build strength and learn the value of perseverance
Experience the joy of improvement and trying something new
Improve joint flexibility, cardiovascular health and muscle strength
Enhance coordination, balance and body awareness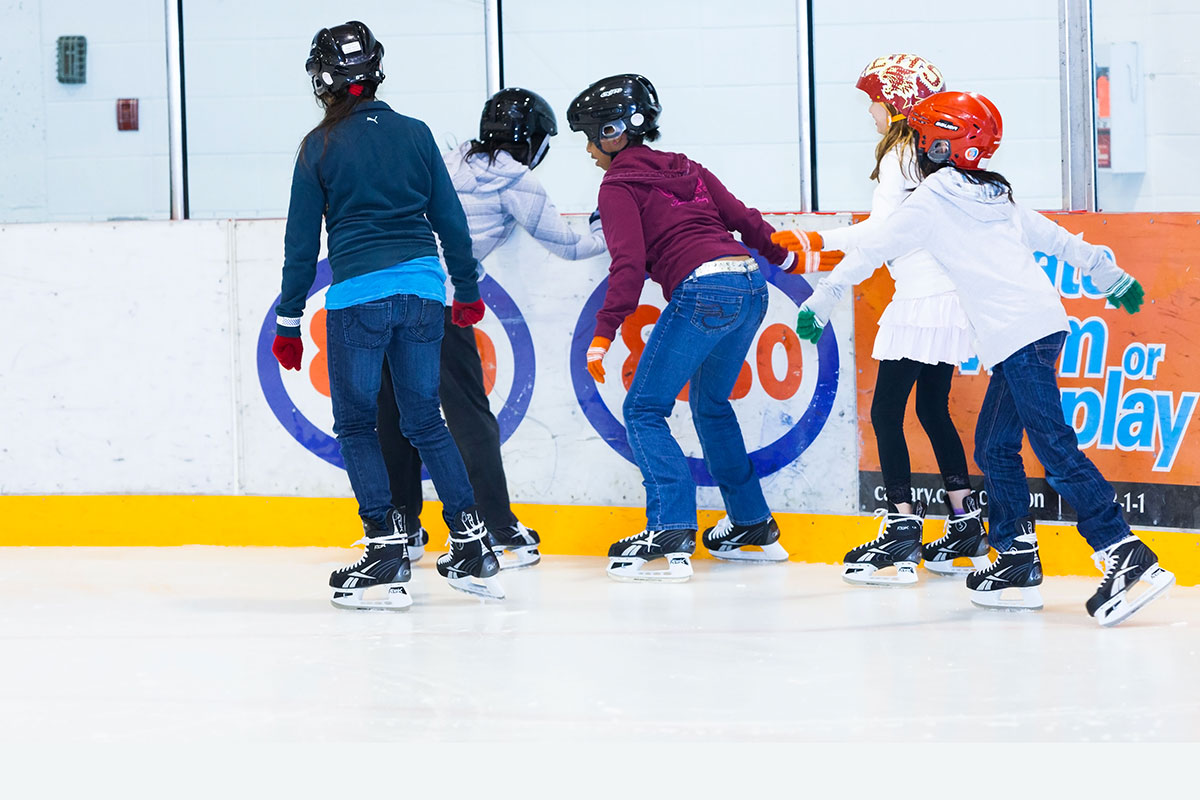 Types of skating & hockey lessons
---
You can register online, in person at our ​Aquatic facilities, or by calling 403-268-3800 (option 1).
Registration for fall programs, classes and day camps is open.
Programs and classes begin in September.
One of the things we do best is create a caring and supportive environment to learn. We pride ourselves on offering classes that welcome every skill and interest level.
Our wide variety of classes are taught by skilled instructors who provide encouragement in a fun, safe, non-competitive environment.