Ice bikes offer a safe, stable alternative for all ages and skill levels. If you're not a strong skater, you can still join in and have fun on the ice.
Ice conditions change with the weather. The lagoon and ice trail may close without notice due to poor conditions or maintenance needs. Please refer to the Bowness Park Skate Shop to confirm rental availability.
What are ice bikes
Picture a bicycle, where the front wheel has been replaced with skates and the back wheel is surrounded by skates. With a wide base, you don't even have to balance. Just pedal and steer as if you're riding a normal bike.
Ice bikes are single-speed. To brake, pedal backwards.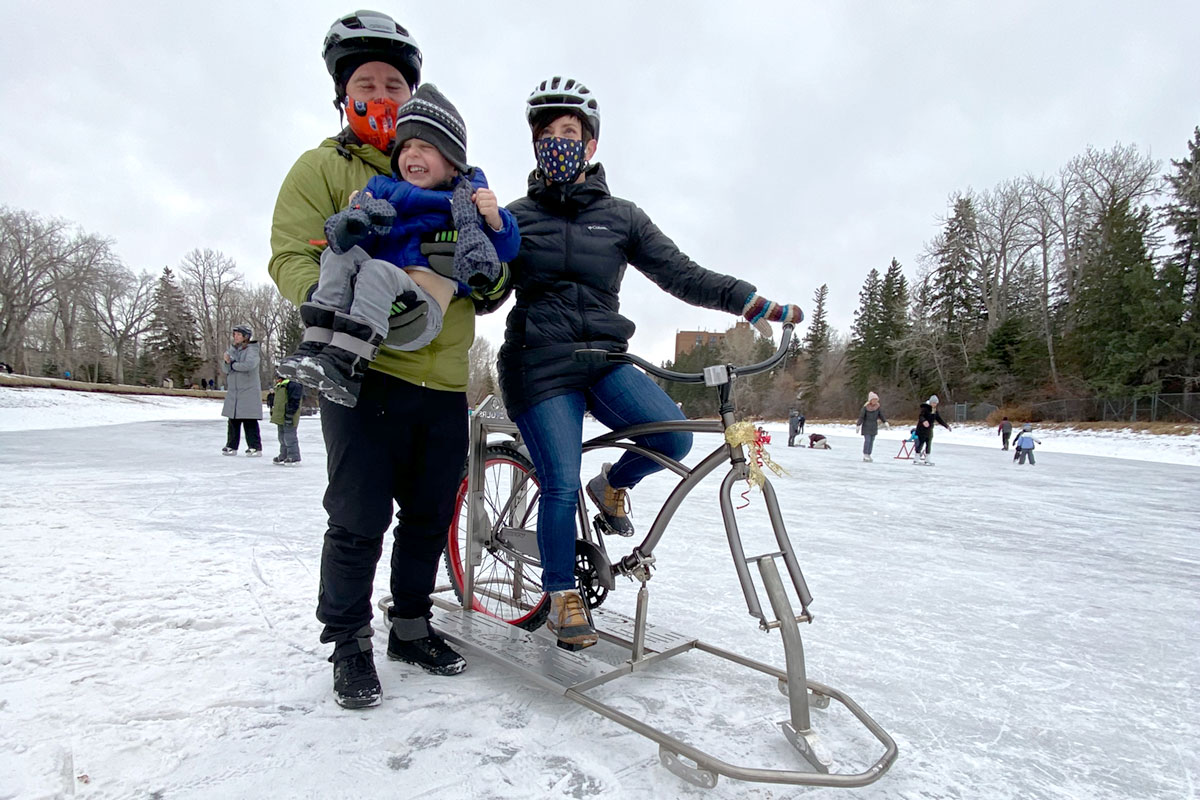 Ice bike safety
Helmets are mandatory for those under 18 years old, and strongly recommeded for all users.
Skaters must yield to ice bike users.
Only one person can be on the ice bike at a time. Staff will be monitoring for safe behaviour.
Where and how to rent ice bikes
Adult and child-sized bikes are now available for rent from the Skate Shop (operated by the University of Calgary Outdoor Centre). The cost is $12/half-hour or $20/hour.