Lois Szabo Commons offers a new and exciting park space to citizens living, working and visiting the inner-city Beltline community.
A flex space for gatherings or performances
A concrete ping pong table 
A variety of seating options including benches and traditional and lounger-style social seating, with a layout that allows for both small and large gatherings
Tables creating space to relax or work
Manicured green space featuring ornamental shade trees, shrubs and perennial plantings
Custom lighting standards
​​​​​​
Lois Szabo has been an important leader in Calgary's LGBTQ2S+ community since helping found Calgary's first gay club, Club Carousel, in 1970. Lois also volunteered her time to Club Carousel, helping organize social events that acted as a beacon for connection and social change for LGBTQ2S+ people in Calgary.
Club Carousel became a community hub for social activities and political activism. It was a place for organized human rights efforts, but more than that, it was a safe space where people could participate in what was a radical act at the time: being themselves.
Lois's efforts with Club Carousel and as a leader for the LGBTQ2S+ community have had significant impacts for individual people and for the political and social climate for LGBTQ2S+ people in Calgary.
Calgarians were able to nominate notable Calgarians for the naming of City spaces as part of the Calgary125 program, which has since closed.
The One Voice Chorus nominated Lois through this program and requested that she be considered specifically for a park space in the Beltline Community.  
Calgary Parks found an ideal future park space in the Beltline and the local Community Association agreed, with City Council making the final consideration and decision on the park's name; Lois Szabo Commons. The park officially opened in July 2021.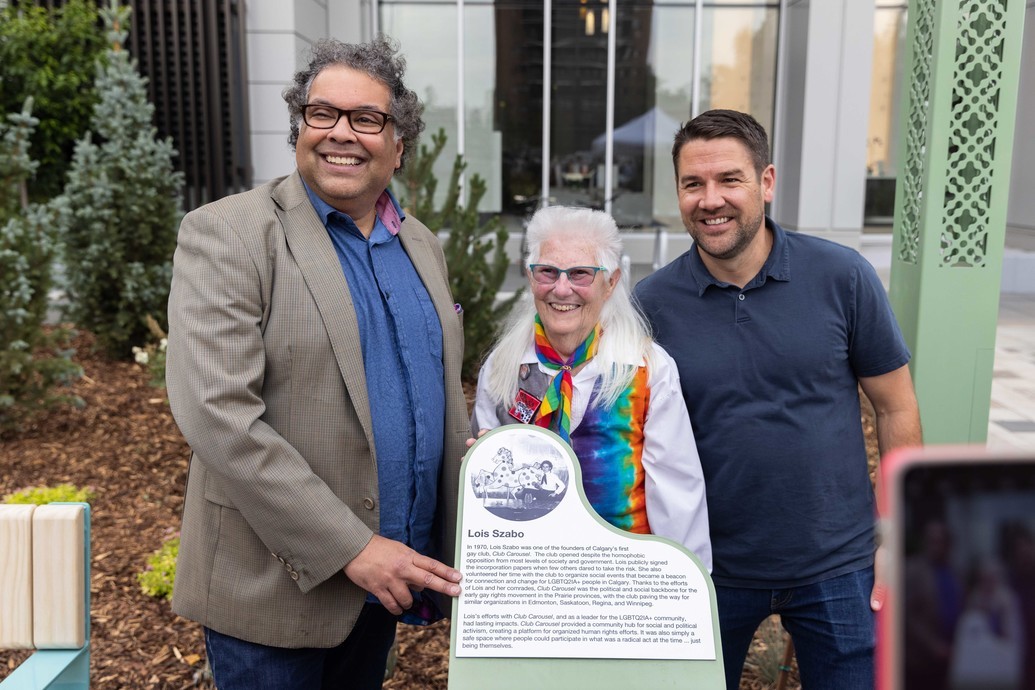 Calgary Parks

There are numerous community and public parks in Calgary to explore.

Contact us

Need additional information on our parks and activities? Want to request maintenance?