Each spring in Calgary and in Canada, children fall from windows at home. These accidents often result in a 911 call and sometimes hospital admission.
Keep children safe
Working in partnership with a local pediatrician and the National Research Council (NRC), we are requesting changes to the National Building Code. We propose that second storey windows of a new home should have either:
a device to restrict the opening, or;
the openable portion must be at least 900mm (almost three feet) above the finished floor.
The NRC will make a final decision in May 2019.​​​​​​​​​​​​​
The building code would still require a bedroom egress window for emergencies. In our proposed changes, a second storey window (or higher) can open unrestricted if the window sill is at least 900mm (about 3 feet) above the floor.
What you can do in existing homes
Keep windows out of reach. Move furniture such as cribs, beds, stools, and change tables away from windows.
Teach children never to lean against windows or open screens. It takes very little force to push through an open screen.
Consider installing window opening control devices. They restrict the window opening to four inches. Another option is a device that is like a baby gate for a window.

If you are using safety devices in a bedroom window, an adult must be able to quickly remove or disable these devices in an emergency.
Window screens do not prevent falls.​
Window falls happen regularly and cause serious damage
In 2016, 175 Alberta children were brought to an emergency department with fall-related injuries from windows and balconies. Twenty were admitted to hospital.
In 2016, 23 per cent of major trauma patients at Alberta Children's Hospital (Calgary) were injured in a fall; 56 per cent were from second floor windows or higher.
In Alberta, 28 per cent of children who visit the emergency room after falling from a multi-storey window are admitted and treated for:

Skull fractures and brain injuries
Cervical spine factures
Facial and long bone fractures
Spleen or liver lacerations
In Canada, 420 children up to nine years old visit the emergency room after a window fall, and 84 require hospitalization.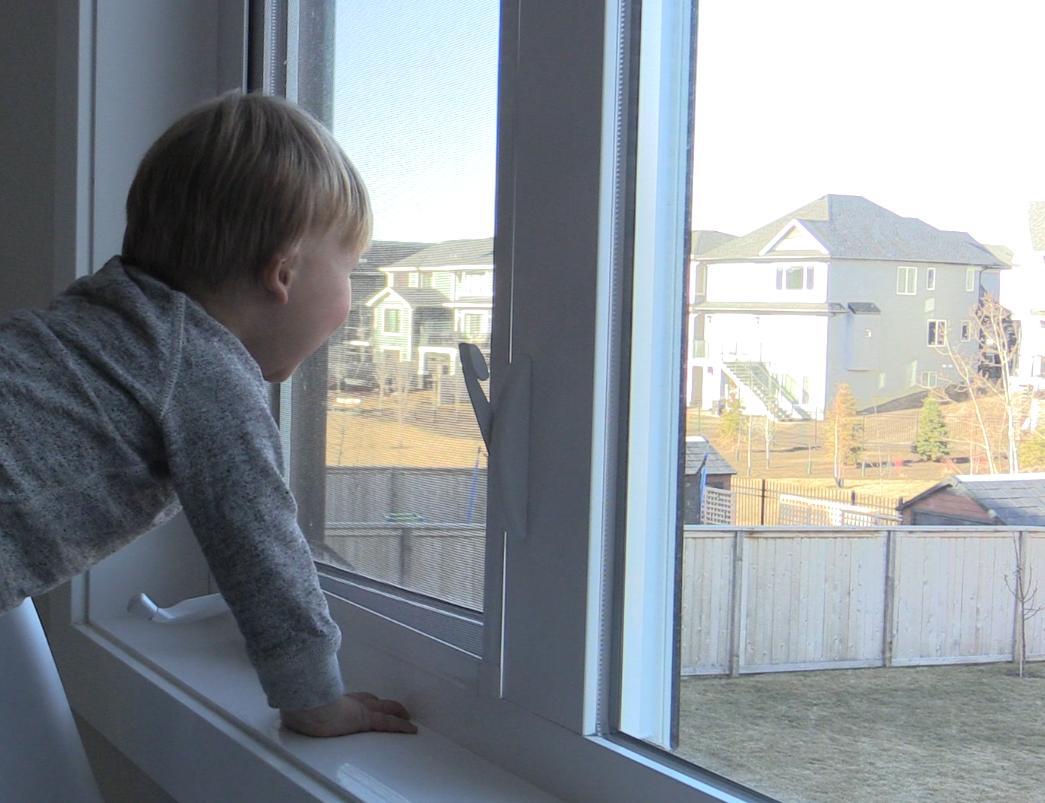 ​​​ ​​​​​​​​​​​​​​​​​​​​​​​​
---
Planning Services Centre
We are experiencing higher than normal volumes and longer wait times. We appreciate your patience while our agents answer your questions and review your applications.

If you are trying to reach us, please select only one method of contact for your inquiry. Multiple inquiry services at the same time can increase volumes and wait times. For applications, we encourage the use of our online system as the timelines for drop-off and online submissions are the same.
Hours:
Monday - Friday* 
8 a.m. - 4:15p.m. (Mountain Time Zone)
*closed on statutory holidays
Live chat:
calgary.ca/livechat
Call:
403-268-5311
Drop-off:
COVID-19 Service Changes - Application drop-off
3rd floor, Municipal building
800 Macleod Trail SE
COVID-19 updates:
COVID-19 changes to services