Calgary Automated Survey Plan Evaluation and Reporting (CASPER)
Verify your survey plans before they are submitted!
Do you submit digital survey plans to The City of Calgary for approval? Reduce errors and speed up the approval process by using the new CASPER online system.  
What is It?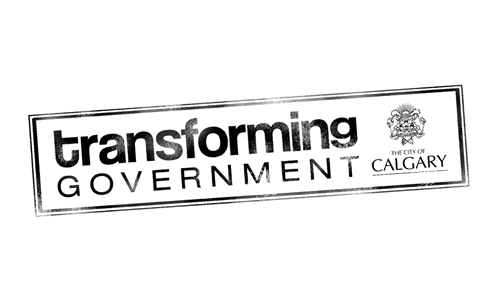 CASPER is a City of Calgary online tool. It can help you by automatically checking your digital survey plans for errors before submission to The City.
Who is it for?
CASPER is for any legal surveyor who submits digital survey plans to the City of Calgary.
What this means to you:
You will see the CASPER tool displayed when you access the City of Calgary VISTA site.
You will have the option of using the tool to check your digital survey plan for errors.
The current process for formal survey plan submission has not changed.
Why use the Survey Plan Verification Web Service?
Currently, survey plan submissions are checked manually by The City of Calgary. Plans may be rejected because the drawings don't meet certain criteria or are incomplete. The new CASPER tool automatically checks for errors and sends you a report identifying potential errors within minutes. Surveyors can correct most plan errors before going through the formal submission process to The City of Calgary.
How can the service be accessed?
CASPER is free of charge can be accessed via the City of Calgary VISTA site. Visit the VISTA site to register if you are a new user. Click on CASPER and follow the step by step instructions on how to use the system!
How it works:
When you upload a digital survey plan into the CASPER tool, it will automatically check for drafting errors. A report identifying errors and incomplete information is generated and returned to you within minutes so you can make corrections prior to formal submission to The City. CASPER is easy to access and simple to use:
Log into Vista account using a valid Vista user ID (New users can register via https://vista.calgary.ca/
Select 'CASPER'. You'll be redirected to the CASPER welcome page.
Check out the options on the left hand side of the page. These will provide useful tips and help on how to use the CASPER system.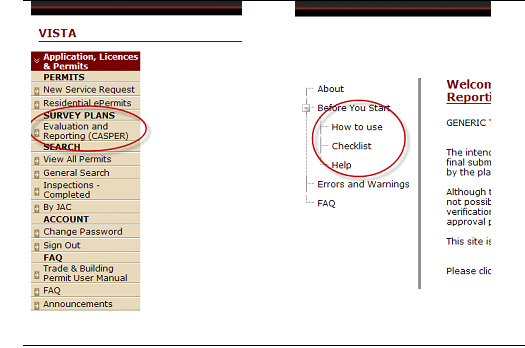 Sample Reports: Click to view.
Example of Passed Report      Example of Failed Report
Still need clarification or information?  We're here to help!
| | | |
| --- | --- | --- |
| Arne Svedahl | Arne.svedahl@calgary.ca | 403-268-2171 |
| Dwight Ellis | Dwight.Ellis@calgary.ca | 403-268-3712 |