South Calgary Park proposed improvements
Located along 30th Avenue and 16th Street S.W., South Calgary Park is a popular community destination for residents of Marda Loop and surrounding communities. Due to its age, this well-loved park is in need of upgrades and repairs which are made possible through the Community Investment Fund established by Council in 2011.
Existing park features:
Soccer/athletic field
Softball/baseball diamond
Picnic tables
The City of Calgary Parks is pleased to work with the Marda Loop community and Calgarians to enhance South Calgary Park. After conducting a comprehensive analysis of existing park features and use patterns, the following improvements are proposed:
Defined entrances at parking lots located off 32nd and 30th Avenues
A central gathering area with group seating, shade structures and vegetation
A trail creating a loop circuit in the park
A new basketball court
Additional benches, picnic tables and shade trees
Removal of central baseball/softball diamond and incorporation of soccer/athletic field
Park safety, use and aesthetics were important factors in identifying these improvements.​​​​​​​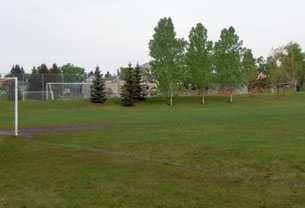 ​​​​​