Indoor Water Park and Wave Pool - Village Square Leisure Centre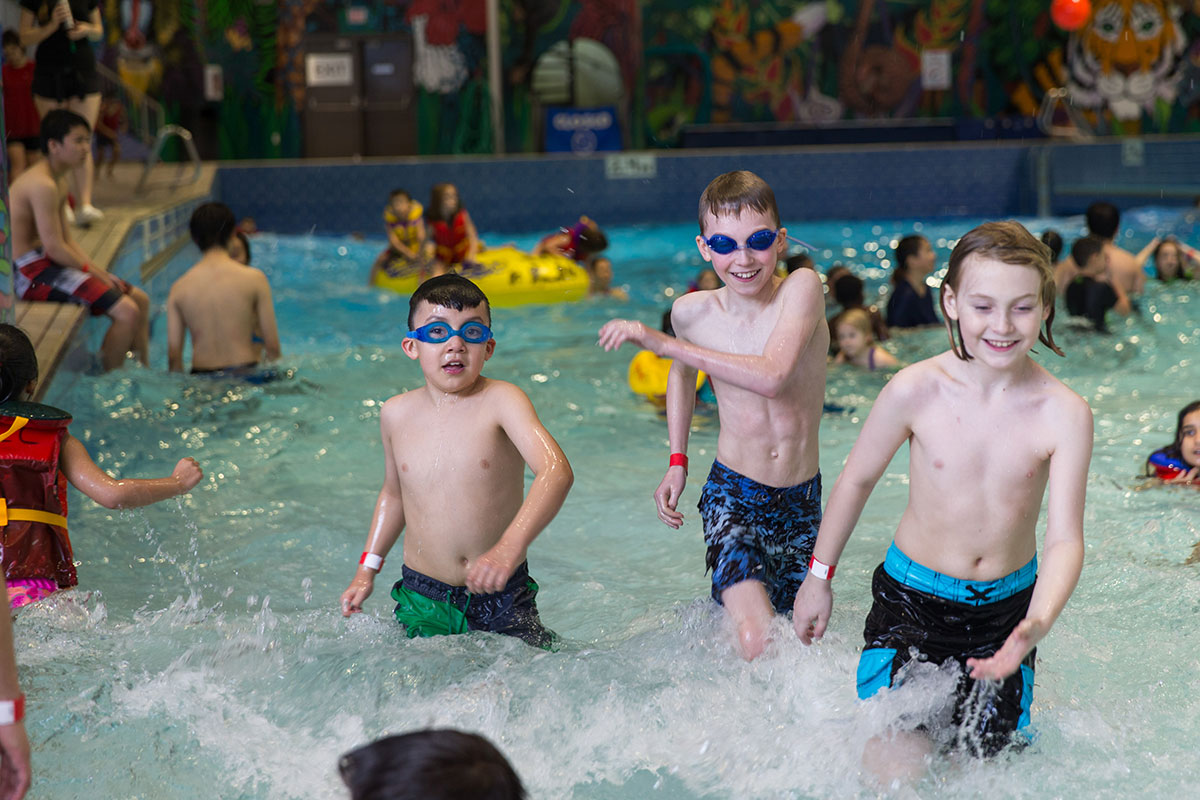 Wave pool
Float in the pool or plow your way through waves. Either way, it's a blast for everyone.
There are four machines used to make waves. Waves are on for ten minutes and then off for twelve minutes in a repeating cycle.​
The pool is 350,000 gallons and has room for 650 people.​
Water slides
We have two main slides, and three smaller ones for kids.
The Thunder Run is six stories high and 173 meters (568 feet) long.
The Dive Tank slide is 70 meters (230 feet) long. It takes between 10-25 seconds to reach the bottom depending on body position. Now that's moving!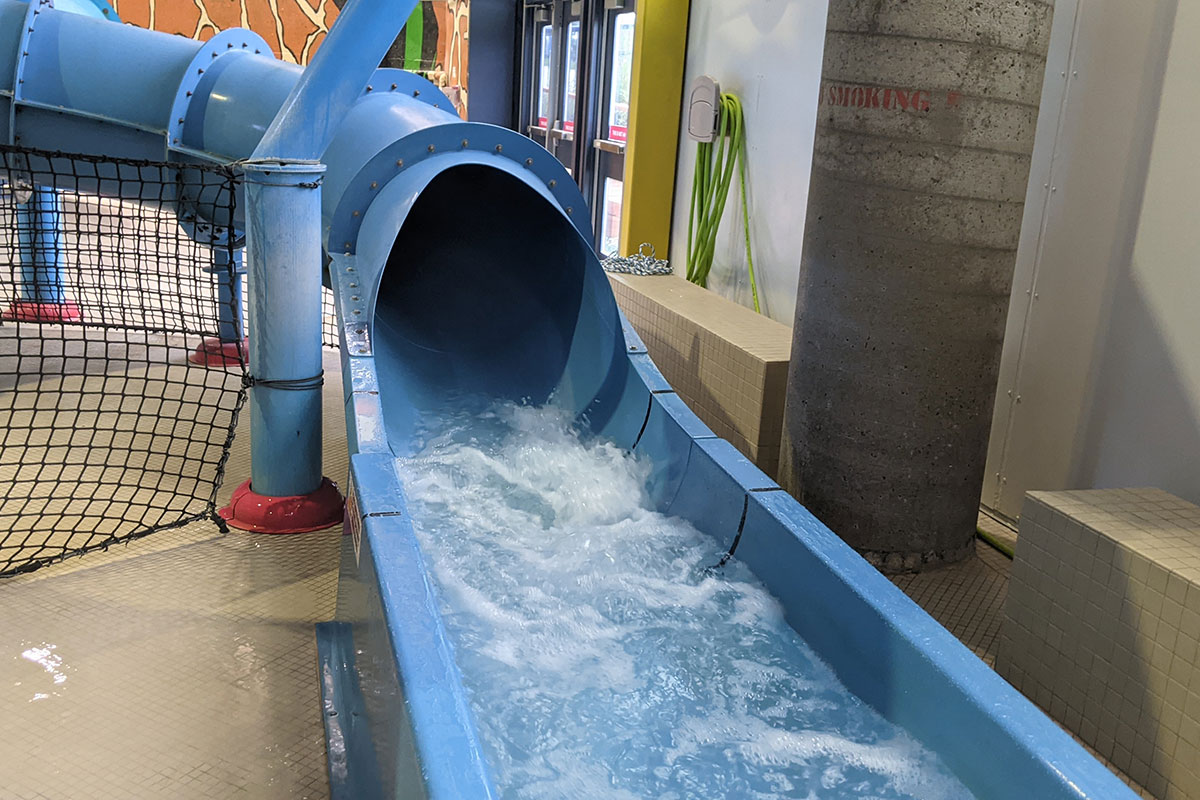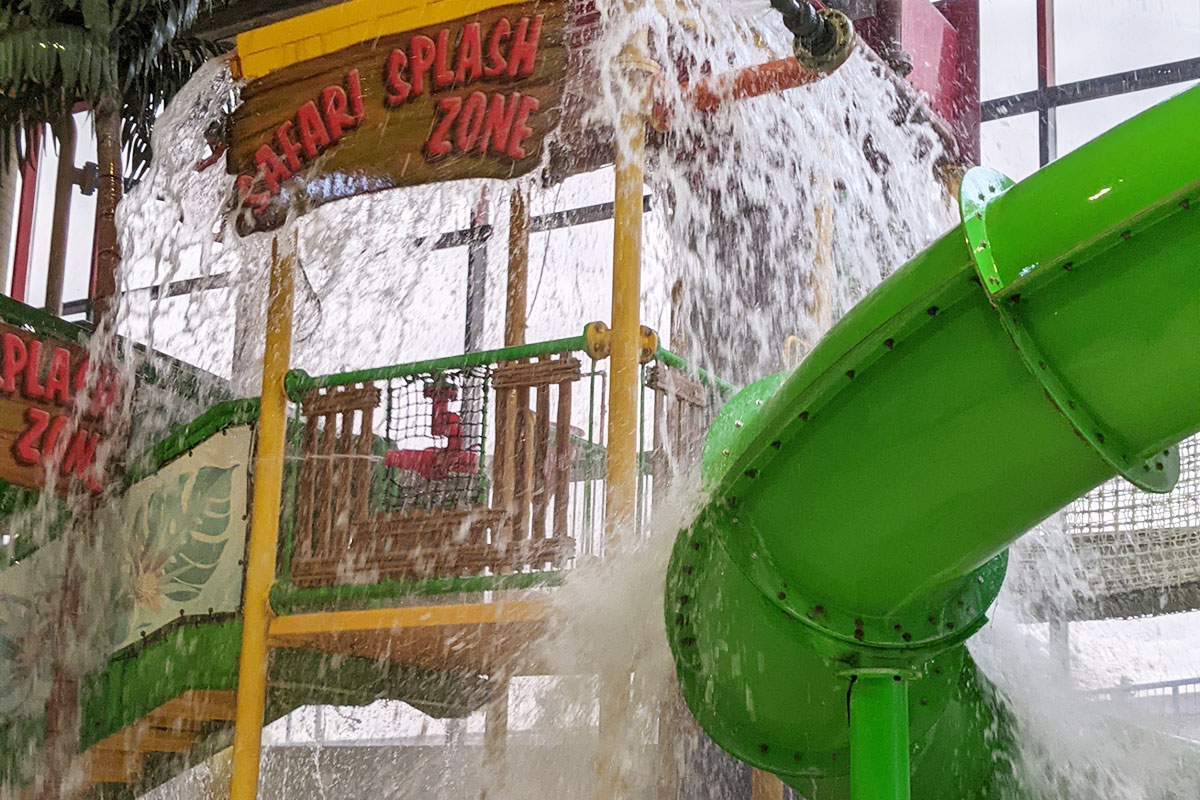 And Much More!
The adventurous will enjoy our dive tank.
Younger kids will find hours of fun in the Safari Splash Zone that has three gentle slides.
We also have a Kiddie Pool that is kept at a warmer temperature for the little ones.