June's traffic safety focus is cycling safety.
Whether riding on City pathways or roadways, people cycling must obey the following Provincial laws:
​​​​​​​​​​​​​​​​​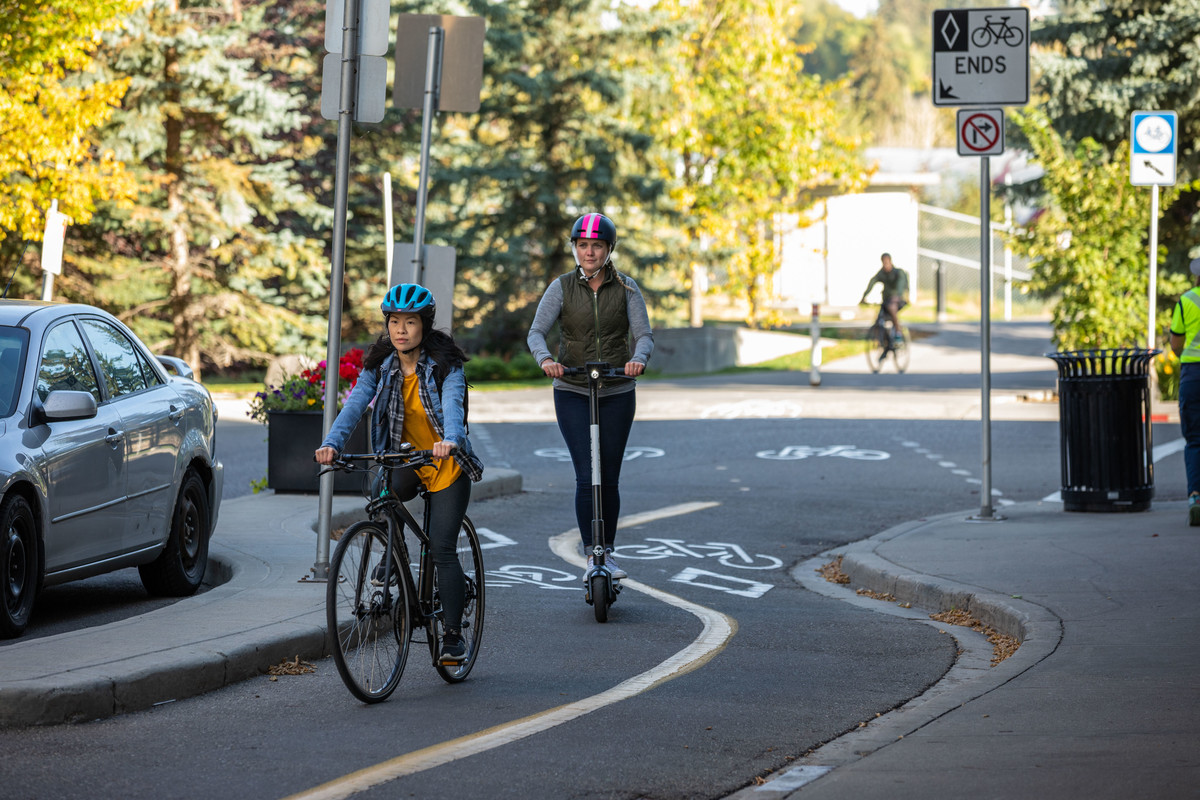 Tips for vehicle drivers
Pedal bicycles: Bicycle helmets must be worn by all bicycle riders and passengers under the age of 18.
Electric or power-assist bicycles: Bicycle helmets must be worn by all riders and passengers, regardless of age.
All bicycles:

Must have at least one working brake.
Must be equipped with a bell or horn.
Must be equipped with the following when riding at dawn, dusk or in the dark:

A white-light headlight (no more than two)
A red-light tail light
A red rear reflector

All bicycle riders: Must use the appropriate hand signals and shoulder check before turning or changing lanes.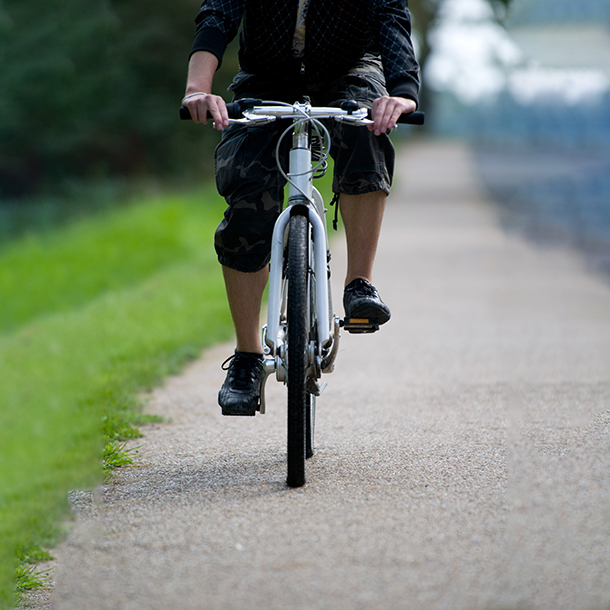 Pathway bylaws and safety tips
People cycling on pathways must obey the following City of Calgary Bylaws:
Keep speed to a maximum 20km/hr unless otherwise posted.
Keep to pathways and well-established trails to protect habitat.
Cycling with a leashed dog is not permitted on pathways.
Be equipped with a forward-facing white light and rear red reflector when riding between sunset and sunrise.
Use of an audible signal (such as a bell) when overtaking another pathway user.
To learn about e-Bike safety, visit Calgary.ca/besafe
---
Check out the Calgary Traffic Tips booklet for the information you need to become more knowledgeable, safe and confident when moving around Calgary streets and sidewalks.