Bridgeland Place Affordable Housing Redevelopment
Bridgeland Place affordable housing at 736 McDougall Court N.E. in the community of Bridgeland is scheduled for renovation and redevelopment starting in 2023.
The tower redevelopment will better serve families by adding more two and three-bedroom homes. The retrofit will focus on precedent-setting energy strategies that will:
increase efficiency
reduce emissions and utility costs
improve indoor air quality
contribute to long-term affordability  
Other features of the redevelopment are not yet confirmed. As plans are developed the Bridgeland community will be engaged.
Bridgeland Place was constructed in 1971.  It has been managed by Calgary Housing Company, who works with residents and surrounding community to create and maintain a safe, secure, and well-managed property. After more than 50 years, the building was no longer viable due to significant operating challenges including heating issues and interruptions in the water supply. It would not be possible to complete the needed renovations with residents living in the building.
This redevelopment supports Council's strategy to make affordable housing available to Calgarians living on lower incomes.
For more information about the Bridgeland affordable housing development, call 311, or email affordablehousing@calgary.ca.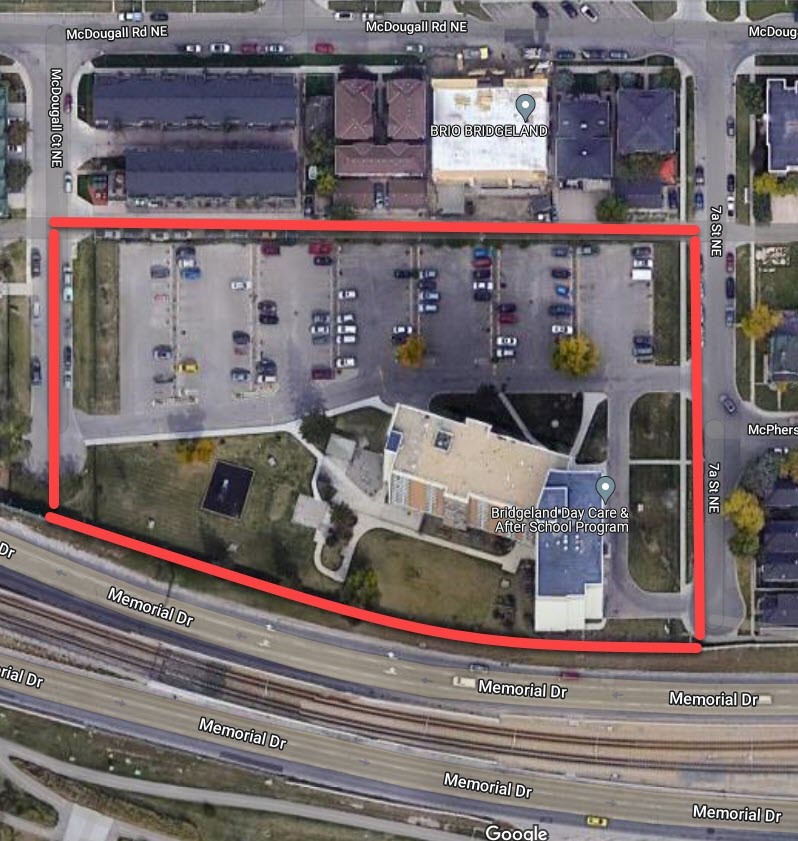 Area scheduled for development