Rosedale Affordable Housing Development
The Rosedale affordable housing development provides 16 homes on eight City-owned properties in the community or Rosedale. The homes are uniquely designed to make use of parcels of land left over from the widening of 16 Avenue N.W. Through a design-build process, the modular homes were fabricated offsite, delivered during the nighttime by crane over the 16 Avenue sound wall, then completed in place with interior finishing, exterior cladding and landscaping.
The development features six one-bedroom units, five two-bedroom units, two three-bedroom units and three barrier free units. The development is a candidate for LEED for Homes V4 certification.
Located close to transit, schools, retail and employment services, the Rosedale development accommodates individuals and families living on fixed or lower incomes.
Rents are set according to a mixed-income model, where tenants of diverse financial means are blended together. Some tenants pay rent that is closer to market-rate, and other tenants pay rent that is deeply subsidized to a percentage of their income. It also provides an inclusionary approach to housing, bringing people from different financial backgrounds together as neighbours.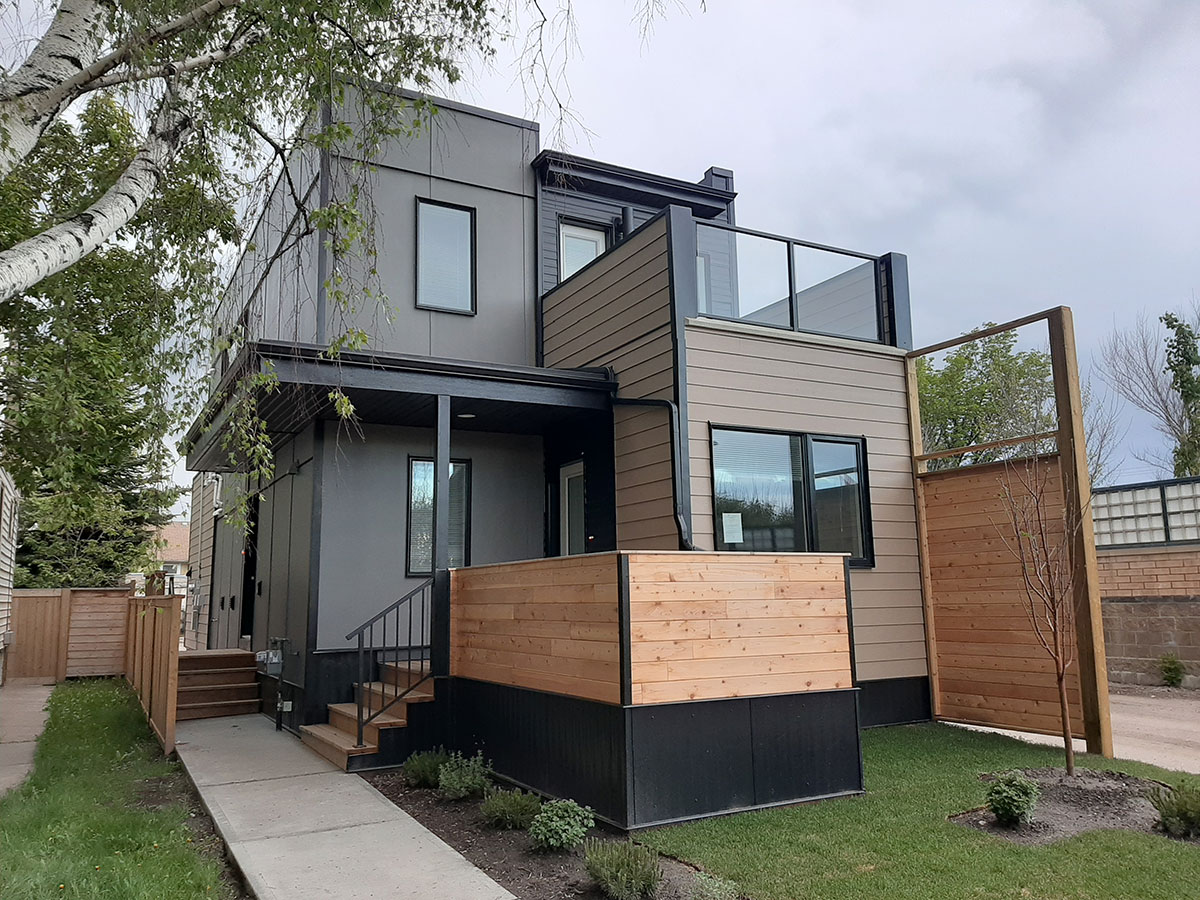 The homes are managed by Calgary Housing Company who work with residents and the community to create and maintain safe, secure and well-managed properties.
The City worked with the community of Rosedale to ensure the building was well designed and integrated into the community. Housing design was influenced by engagement with the community between 2015-2017, and the project was awarded a Mayor's Urban Design Award (MUDA) for Housing Innovation.
This development supports Council's strategy to make affordable housing available to Calgarians living on lower incomes.
For more information about the Rosedale affordable housing development, call 311, or email affordablehousing@calgary.ca.